If you're ready to Heal You Thyroid, Balance Your Hormones, and experience the Best Gut Health you've ever had…then you're in the right spot lovely.
So much of the journey back to health is not just logic and information, but having someone "in your corner" who truly cares about seeing you get well.
Helping you take on this journey with an attitude of self-love, kindness and patience is my heart's desire for you ❤️
Together, we'll transform your health, mindset, and ultimately your life, using:
Real food that's specific to YOUR unique needs
Personalised, smart supplementation
Quality sleep strategies
Stress minimization techniques
Appropriate movement, and
Spiritual wellbeing practices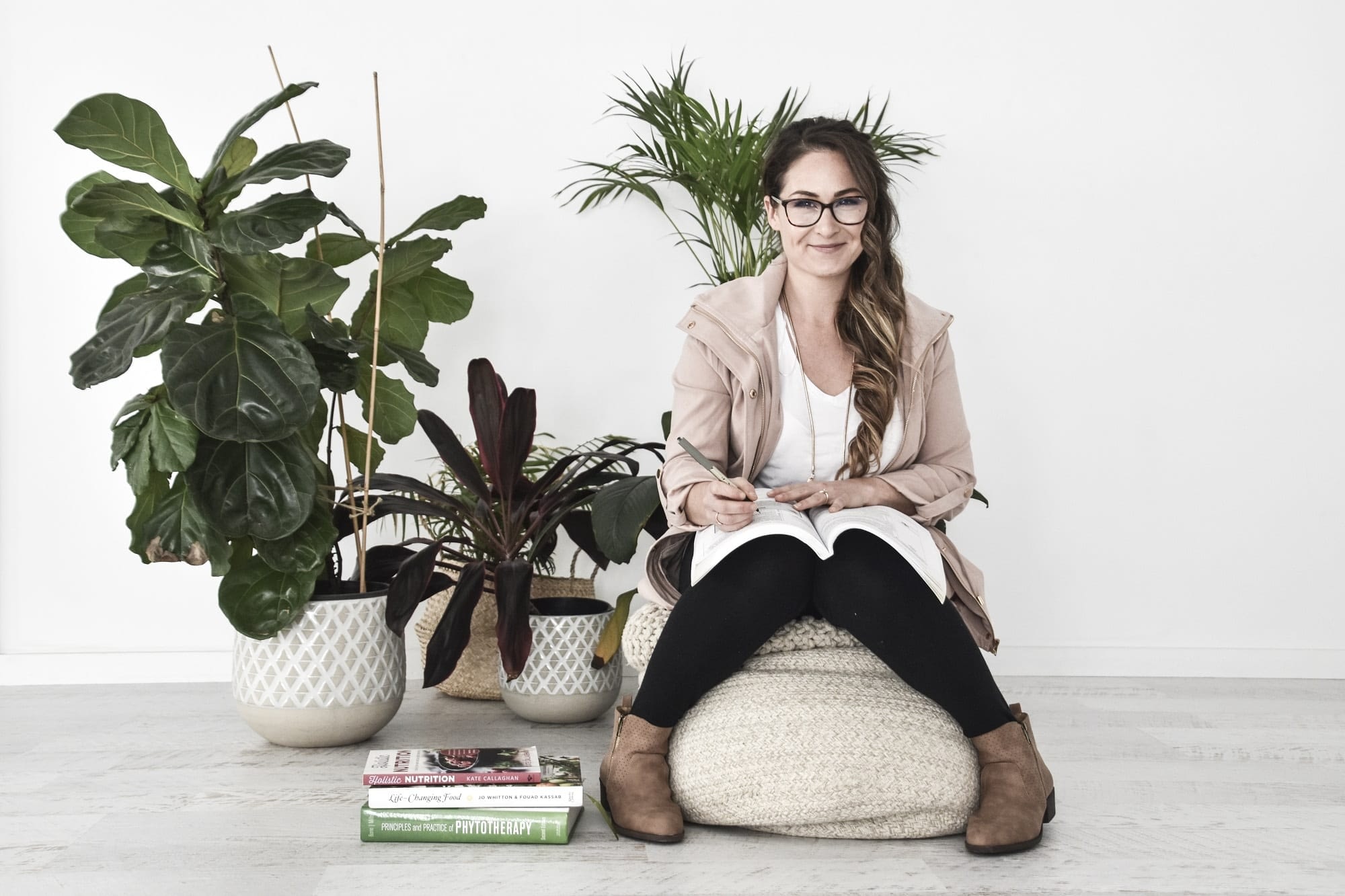 Since 2013 I've been helping people get to the root cause of their health issues.
I'm the right gal to see if you've tried the conventional approach and nothing has worked!
Thyroid/Adrenal Health
This includes any form of under or overactive Thyroid, Hashimoto's, Grave's Disease and "adrenal fatigue/burn out".
Please Note – due to overwhelming client demand for 1-1 support, all Hashimoto's patients and those with a suspected/diagnosed underactive Thyroid will be directed to my online program, "Thyroid Rescue".
It contains ALL my best tools and resources needed to heal your Thyroid, and is delivered online in a proven, step-by-step process.
1-1 Thyroid consultations are reserved for members of Thyroid Rescue Plus.
Gut Health
This includes any and all digestive issues such as constipation, diarrhoea, bloating, gas, IBS, IBD, SIBO, parasites, dysbiosis, food intolerances and celiac disease. I also love working with you keen beans who just want to learn how to completely optimise your gut health.
Hormonal Balance
This includes any and all hormonal imbalances such as PCOS, Endometriosis, Fibroids, PMS, preconception care, postpartum recovery and missing or irregular cycles.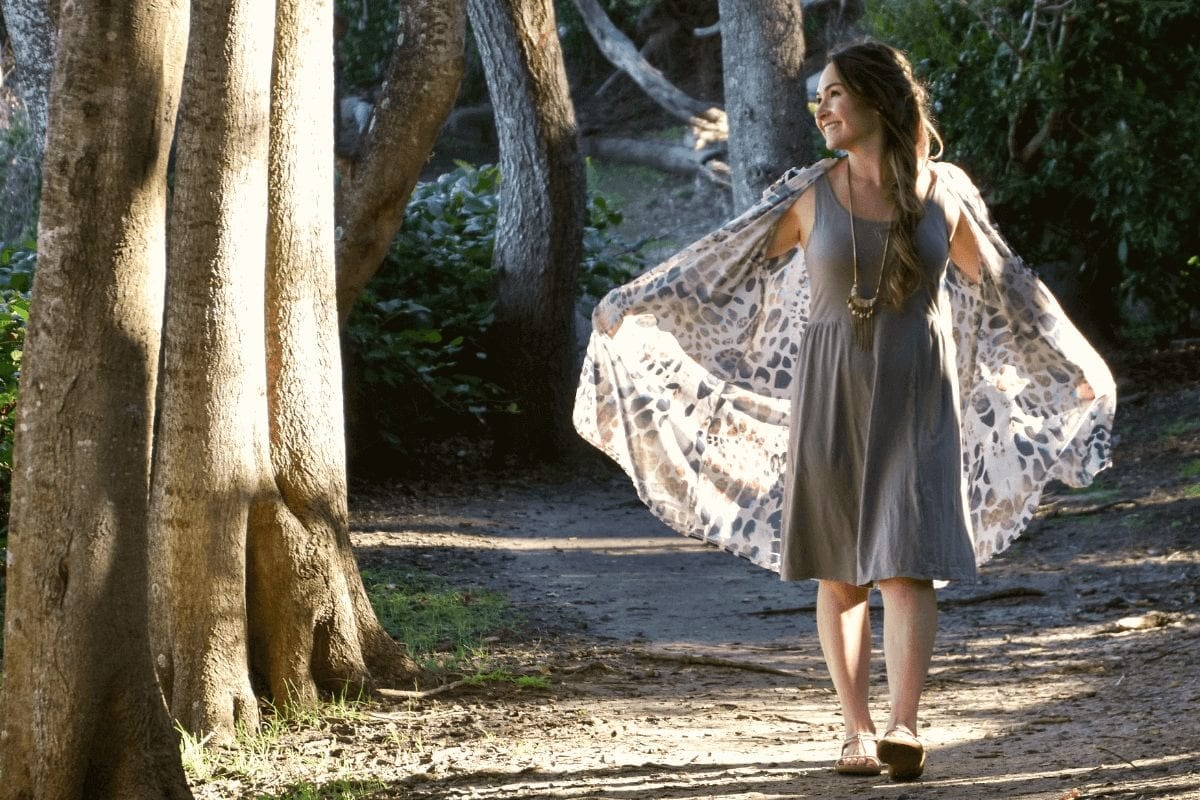 The Process Of Working Together
Comprehensive Review.

In our initial session we'll spend most of our time investigating your diet, lifestyle, health history & any previous test results

Treatment Plan.

You'll receive individualized food, lifestyle & supplement guidelines to get you to your specific goals ASAP (sent post-consult)

Testing Recommendations.

If it's necessary for making the right diagnosis to help treat your specific condition/s, I'll order further medical testing (but if there's extra cost I'll let you know first!)

Practitioner-Only Supplements.

To accelerate your progress, I can recommend and order high-grade supplements on your behalf

Complete Notes.

All key points discussed during our consult will be emailed to you. No frantic note-taking is necessary- I have you covered!

Email Support. I know that "the devil is in the detail" and you will definitely have questions come up between sessions! That's why I provide priority support via email to all my clients
Outcome Guarantee.

By the end of our first consult, if you don't feel that working together will SIGNIFICANTLY improve your health then I'll give you your money back, no questions asked. So far, nobody has 🙂
Consultation Package Options
Includes:
1 x 90-minute Initial consultation

2 x 60-minute Follow-Up consultations
Best For:
Those with 1-2 key symptoms they're struggling with.
The Fine Print:
Sessions must be used within a 6-month period and are non-transferable and non-refundable.
If choosing the part payment plan option, your first payment of $215 is due at the time of booking, and the 2 subsequent payments must be made after each follow-up appointment. These follow-up sessions usually occur 4-8 weeks apart.

By purchasing a part-payment plan you're committing to attend 3 sessions and agree to make all payments within a 4-month period following your Initial consultation.
Your Investment:
Upfront – $575
Part-Payment – 3x $215
** Unfortunately Medicare and health fund rebates are not available at this time
Includes:
1 x 90-minute Initial consultation

5 x 60-minute Follow-Up consultations
Best For:
Those with 3 or more symptoms they're struggling with, or chronic long-term health issues.
The Fine Print:
Sessions must be used within an 8-month period and are non-transferable and non-refundable.
If choosing the part-payment plan option, your first payment of $185 is due at the time of booking, and the 5 subsequent payments must be made after each follow-up. These follow-up sessions usually occur 4-8 weeks apart.

By purchasing a part-payment plan you're committing to attend 6 sessions and agree to make all payments within a 9-month period following your Initial consultation.
Investment:
Upfront. $995
Part-Payment. 6x $185
** Unfortunately Medicare and health fund rebates are not available at this time
All of my current clients, or those I have consulted with within the last 6 months will receive free personalised supplement recommendations + access to discounted supplements specifically around supporting your immune system and overall health during this time. Please just contact me via email (if you haven't already) to get some support.
Those of you who are NOT my current clients but are wanting to access personalised recommendations specific to supporting your immune system during this time, I have created a temporary service at a massively discounted rate to help support you which you can book in below using the "book now" button.
These are 30-minute zoom (video) calls to assess what specific foods/practitioner grade and discounted supplements are going to be most appropriate for you to use during this time. I will help you understand what is going to give you the most "bang for your buck", you will be able to order the supplements online and have them delivered to your door, and I will also provide some basic immune supporting food suggestions based on your circumstances.

The reason personalised supplementation is actually important is because not every single person requires the exact same immune support. You might already have an arsenal of supplements in your cupboard and be confused about what to take/not take, or maybe you're on a tight budget and wondering if you are going to purchase something, that is going to to be the best option for YOU. If you're taking any medications or other supplements, it's also important we ensure safety and that there are no interactions, and that a correct therapeutic dose is prescribed for YOU.

Please note, these are NOT comprehensive consultations and we will not be going through ALL of your current health conditions/symptoms, and treatment strategies. If you are wanting this kind of support, please book one of the packages above.
The reality is you didn't get to feeling this way in a week, a month, or maybe even a year.
So much of society creates the illusion that we can expect instant solutions, overnight transformations, and that you can feel amazing again…well, yesterday, right?
That may be true of many things but women's health is different.
Undoing that "quick fix" mentality and peeling away all the unhelpful coping strategies is at the heart of my approach.
Anyone who tells you that ONE session is all you need to heal your gut, balance your hormones and optimise your health…is full of shit 💩That's how you wind up feeling like your body is "the exception" or "broken".
I refuse to contribute to that kind of misinformation. It's not true; not even for a second lovely.
NO true health practitioner can create lasting change without time, patience, skillful management, careful listening, and supportive encouragement.
Progressive results WILL happen after every single session, and in my professional opinion and years of experience, most people require on average 3-9 sessions to reclaim their health.

That's why I ask you to commit to the process of healing and working together to create long-lasting change.
It's not an event. It's a journey.
I'm wholeheartedly committed to every single person that I have the privilege of taking on this journey.
You don't need to wait for another Monday to roll around, that vacation to pass, or for all traces of sugar left in the house to be gone…or eaten 😉
We start now.
We start where you're at.
We start in the reality of what life really looks like (Umm, totally messy right!?!?).
We find real solutions and get real results, together.
You'll feel empowered, healthy and build a confidence that no diet fad can shake (pun intended).
You'll know exactly what you need to do to maintain your amazing results, for life.
You have nothing to lose and everything to gain.
I get it.
Please feel free to contact me by sending an email to [email protected] or book a free 20-minute discovery call.
I would love to speak with you personally.
Nat x
PS. I know many of you are desperate for answers and want to know 100% that I can help YOU.
As much as I would love to be able to, I kindly request that you don't send me your complete medical history. I simply won't be able to review it unless you are a current client.
If your symptoms fit any of the descriptions above then know that I have treated 100s of women and you're in good hands. If I feel that I cannot assist you then I'll gladly refund your money and refer you to the right specialist!
This Is What My Clients Say
"I've found Nat to be a passionate and knowledgeable health professional. She looks at the true "big picture", including lifestyle, weight, gut health, allergies, stress, sleep and food preferences. I now understand so much more about real health and how food affects my entire existence. I cannot recommend Nat highly enough! If you're looking for someone to work with you, rather than just dictate a restrictive meal plan, you've found her."
"I've had the pleasure of working alongside Natalie for years. She is the ultimate practitioner. You get the best of both worlds - an incredible knowledge base paired with compassion and personalised care. What I constantly get from her is an unwavering sense of professionalism and thirst to help better people's lives through health."
"I went to see Nat because I'd struggled for a long time to maintain positive changes in my eating habits (anyone can do a fad diet for a short while). I also wanted to improve my blood test results using food (rather than medicine). Nat was amazing; not only did she help me implement small but extremely productive changes in my diet, she kept me accountable until I was able to maintain the changes for myself (Google doesn't critique your food diary!). Two years later I still hear Nat's voice. Seeing and (more importantly) feeling results always helps, and I'm sure Nat can help anyone achieve their goals!"
"Natalie has a way of making you feel like you're not alone in your challenges to improve your health. Her ability to relate to my history and the exercise and diet rules I had created for myself was comforting. Natalie's advice was practical, easy to follow and I'm grateful that I was able to work with her on my overall health."
"As a woman approaching 50 I've been so surprised to discover my health could improve the way it has with Natalie's help. I approached her hesitantly with period problems that I'd been accepting for years. I also felt a little ashamed that I couldn't tolerate what was possibly 'normal' for my time of life. I'd found myself preferring to put up with sleepless nights, cramps, headaches, irritability and other unpleasant symptoms rather than taking up the (unwanted) options my doctor had offered me. On following Nat's advice things have significantly improved for me. Her genuine passion and the generosity she displays in passing on her knowledge makes her invaluable to anyone wanting to improve their health."
"I just wanted to thank you Nat for your help with my diet! We worked through the foods that I like to eat and put it in a format that would improve my performance and overall health. I can highly recommend your services and I've already told many how great you are- thanks again!!"
"Nat educated me on real, unprocessed foods and the effects stress has on the body. She gave me the tools to provide myself with a healthy lifestyle, not only through food but also emotional wellbeing and exercise. As a result, I've seen improvements in energy levels, gut health, skin, body composition and intuition of what's happening in my body. Nat's holistic advice has been invaluable to me and I use it everyday."
"I first saw Nat to help clean up my diet and get on track after developing some pretty poor eating habits. Nat's meal plan was perfectly suited to my lifestyle, the foods I enjoy and the changes I was willing to make. Even better, Nat made recommendations that supported my autoimmune disease and helped reduce joint inflammation. Following Nat's plan was really easy and it definitely improved my dietary health and choices!"
"I'd like to thank you Natalie for your amazing work and the help you were able to provide for me. Natalie is extremely knowledgeable, passionate and is always keeping up to date with the latest research. She is a modern day, high-level practitioner and I would highly recommend anyone to see her!!"
"Nat knows her stuff. She's been super helpful and supportive throughout my health journey. Her holistic perspective and accessible, balanced approach mean that Nat isn't just about helping you eat real food but improving your whole lifestyle. This is very valuable and not something you find everyday. I'd recommend her to anyone looking for genuine guidance and support with their health."
"I went to see Natalie after a particularly stressful few years, which had left me inflicted with shingles on my face so badly that it impacted my eyesight. I was extremely run down and underweight. Natalie organized a supplement and diet protocol that boosted my immune system and treated the actual wounds. Within 2 weeks I was feeling dramatically stronger. Natalie sat me down and advised me on my entire lifestyle. I've never looked back and still use all the tools Natalie gifted me with. Her knowledge and experience is extremely valuable to anyone experiencing health and wellbeing issues. I'm deeply appreciative and blessed to feel I have her in my corner. As my needs have now changed to fitness and anti-aging Natalie continues to educate me on things I don't know!"
"Before seeing Nat, I'd put up with 2 years of 'itchy' hives and allergies, I felt completely fed up and evey doctor I saw just told me to take antihistamines daily (which didn't help at all). During our first consult, Nat immediately outlined a range of changes that would help reduce my histamine intake. We did a detox by cutting foods with gluten and dairy, and started to use gluten-free grains that had been properly prepared. We also did a lifestyle overhaul; more relaxation, less stress, being kinder to my body and training smarter. Understanding that my issue was something I'd possibly need to deal with long-term was a turning point for me! Nat helped me understand that my body has a histamine "bucket", and helped me to keep it from overfilling using real food and supplements. My hives and allergies are now under control and no longer use antihistamines daily."
My experience so far on this health journey with Natalie has been life-changing. My only regret is not being exposed to this a lot earlier in life BUT better late than never. I'm in my late 40's and feel like my aging process has defintely been reversed a little. My energy & clearness of mind I thought I'd lost forever. I'm so grateful & looking forward to the year ahead on this journey with you Nat. You're a life saver & I'm recommending you to everyone I know. Thank you for helping me. I've gone from a place of desperation to a place of hope, confidence & control in such a short period of time. Our journey has only begun & I'm learning so much about myself, my body & my health. Love your work x