Australia's MOST dedicated Thyroid Healing expert
My passion for helping women just like you was born out of my own health struggles.
From the ages of 13 to 22 I put myself through hell, and suffered from:
Multiple eating disorders

Parasite infections

Infertility issues

Abnormal weight fluctuations

Constant Thyroid issues

"Adrenal fatigue"

IBS

Food intolerances

Hypothalamic amenorrhea, and

Depression
So believe me when I say I know what you're going through.
I don't tell you this to win sympathy votes. I tell you this because I'm grateful for my struggles. 
My clients say that my compassion and understanding, and that they feel like "I get it", are what sets me apart from others.
I'm genuinely aware of the emotional toll that any and all of these conditions can have on us as women, and how important it is to have somebody "by your side" as you begin to heal.
Guiding you back to health is what brings me the deepest satisfaction.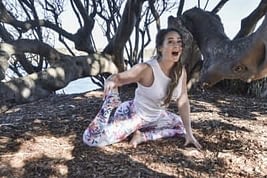 As I studied at university to become a dietitian, it didn't take long for me to see (and question our lecturers about why) our conventional health system is SO broken.
Class after class and textbook after textbook was filled with conflicting information. The agenda of private industry was evident in so much of what we were taught and many practices were simply based on, "that's the way we've always done it".
Internally, I called 'bullshit' and resolved to be different.
Because nothing matters more than seeing life changing transformations in my clients, and the ripple effect to their family and friends.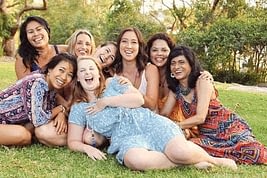 My mission is to show YOU how to heal your Thyroid faster and easier than you ever thought possible 
Described by my friends, family and clients as fun, friendly, warm, open and cheeky, I'm the right girl to see if you've tried the conventional approach and nothing has worked.
To achieve this it's essential that you AVOID the many common mistakes I see in the conventional medical system
I use the power of real food, smart supplementation, quality sleep, stress management, appropriate movement and spiritual wellbeing to permanently transform my clients' health!
If you would like my help to take on that journey with an attitude of self-love, kindness and patience, then I invite you to learn more about my healing communities for Thyroid health and Gut health.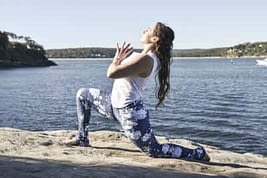 I believe that the only true measure of success is client success. Everything I do is working toward the best outcome for your health.
I believe that "those who know better, do better". The biggest gap between you and optimal Thyroid health is access to the right information.
I believe that the conventional system of healthcare for women is fundamentally flawed, causes more illness than wellness, and that I'm here to fix it.
I believe I've built the best support program on the planet for helping women reclaim and maintain their Thyroid health for life.
I believe that momentum is better than perfection, and helping you take action consistently is the best way I can serve you.
I believe that women can achieve anything in community. By transforming one life at a time we can ultimately impact millions.