Welcome to The Holistic Nutritionists Podcast!
I've created this free resource with my beautiful friend and colleague Kate Callaghan.
If a professional, polished, well-edited podcast is what you're after…then we're not for you!
But if you love unfiltered banter, unedited bloopers and authentic heart sharing then we are your ladies. Oh, we also have the most practical tips on holistic health care too 😉
We are always taking podcast questions and topic suggestions so please send them to us at [email protected].
We would also LOVE it if you left us a review on iTunes – it helps us help more people just like you!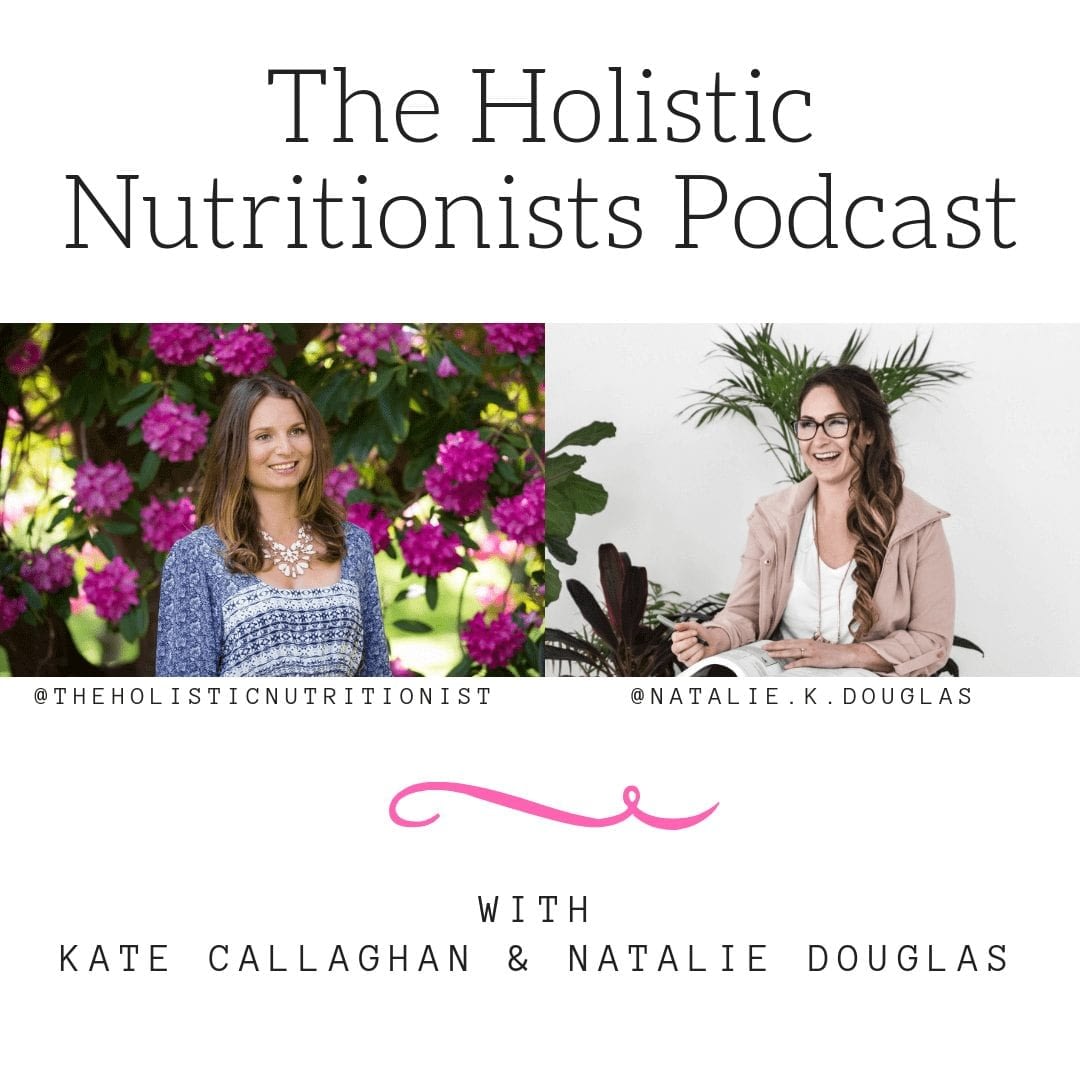 Subscribe to the podcast for FREE on your favourite app!
Hashimoto's - Diagnosis and Holistic Treatment
Guest Appearance on "Mouthing Off" with Dr Lewis Ehrlich