"Healing Digestive Discomfort" eBook
Overcome stubborn gut issues TODAY, digest with ease and reclaim your health
This industry-leading Reference Guide on Healing Digestive Discomfort will lead you step-by-step:
Be your own "Health Detective" and identify crucial symptoms for diagnosis
Detailed options for Testing & Investigation to explore with your doctor or practitioner
Treatment options for a wide range of common digestive issues and disorders (these are generally lumped together as Irritable Bowel Syndrome, or IBS)
Based on my personal journey, professional Dietetics experience with 100s of clients and clinical research, it contains every element you need to begin the process of healing on your own.
It's also detailed enough that nutritional practitioners of all types can use this as a go-to Reference Guide for treating their own patients!
How It All Started
---
Months passed and i continued to have horrible gut symptoms. I am talking severe bloating, gas that could knoct out an army and constipation that lasted weeks at a time. I went to multiple doctors who all told me to take laxatives and eat more fibre which never worked for long, if at all. I was in tears nearly everyday. I couldn't sleep. I didn't enjoy my food anymore and I felt so incredibly uncomfortable. Anyone who has been constipated knows what I am talking about.
It's all true, though I shudder to remember the daily struggle that life was for me at the time. I couldn't do any of the things I loved (yoga, walking my dog, swimming in the ocean, going to the gym). Furthermore, for some of you this is already beginning to sound uncomfortably familiar…
Is This for You?
If you answer 'YES' to any of the following questions then you've come to the right place for answers:
Are you sick of feeling heavy, uncomfortable and lethargic?
Do you experience bloating, abdominal discomfort, or lots of embarrassing gas?
Are your bowel movements infrequent (less than once per day)?
Have you been put on a low FODMAP diet for more than a few months?
Have you been diagnosed with IBS (Irritable Bowel Syndrome) and left to deal with finding suitable IBS treatment on your own?
Do you now have multiple "Food Intolerances" that you've never had before and aren't going away with time?
Do you just want some straight-forward answers about your digestion troubles?
If so, then this Resource gives you an easy, step-by-step DIY process to Healing Digestive Discomfort and returning to the healthiest, happiest version of yourself!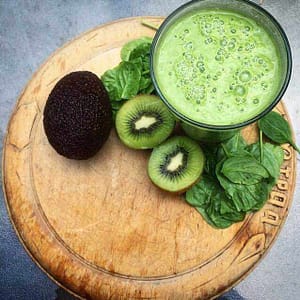 I've spent years investigating these symptoms for my own health journey and 100s of clients. So I know how frustrating gut issues can be on your mental health and quality of life (and the bank account too)!
In my early 20s I spent thousands of $ trying to figure out what was wrong with my digestion. But all that mainstream medicine could offer me was a diagnosis of "Irritable Bowel Syndrome" (IBS) and off-the-shelf IBS treatment. However knowing what I know now, I truly believe that IBS is a symptom NOT an end diagnosis.
The goal with all my patients, and with this eBook, is to help you get to the root cause of your digestive issues. Consider this is your personal road-map from discomfort to digestive ease and well-being – matching your symptoms with a cause, extensive options for testing and leading you to a permanent solution for holistic 'IBS' treatment.
What's Included
Professionally-Designed 56-page eBook with High Quality Images

What Healthy Digestion SHOULD Look Like

Detailed Explanations And Road-Map To Getting The Right Treatment For Common Gut Conditions, Including:

IBS Treatment

FODMAP Sensitivity

Parasites

Candida Overgrowth

Small Intestinal Bacterial Overgrowth (SIBO)

Coeliac Disease

Crohn's Disease

Ulcerative Colitis

Non-Coeliac Gluten Sensitivity

Food Sensitivities

Bloating And Abdominal Discomfort

Leaky Gut

7 Personal Favourite Gut Healing Recipes

My TOP Gut Healing Supplements (These Have Been Game Changers For Myself And Clients)

Movement For Optimal Digestion And Gut Healing

The Importance Of Sleep In Healing Digestive Disorders

The Role Of Stress In Digestive Health

30-Day Gut Healing Elimination Diet To Get You Started

Tips On Which Healthy Foods You May Need To Temporarily Avoid

A Complete Resources Section For Further Reading

Scientific References (Learn More About The The Research Behind My Recommendations)