Are you ready to stop feeling bloated and uncomfortable...
...and start living with an abundance of energy, a clear mind, glowing skin, healthy weight, and balanced hormones?

It all starts with your GUT!
Current intake closes when the timer hits zero or all spots are claimed (10 only)...
Are you ready to make 2021 the year that you stop feeling bloated and uncomfortable...
...and start living with an abundance of energy, a clear mind, glowing skin, healthy weight, and balanced hormones?

It all starts with your GUT!
Current intake closes when the timer hits zero or all spots are claimed (10 only)...
Does any of this sound familiar?
You often feel bloated and uncomfortable in your skin…
You feel like the list of foods you can eat without discomfort is shrinking…
You aren't sure what you're even reacting to anymore…
You struggle to have consistent, daily and well-formed bowel motions…and don't remember what that even feels like…
You're confused, overwhelmed and frustrated that no one seems to be able to tell you what's going on with your gut…
You've tried multiple diets, pills, potions, powders without long term relief and are losing hope that a solution exists… and
You've been told you just have to "manage it" but aren't sure how…
What if I told you it doesn't have to be that way?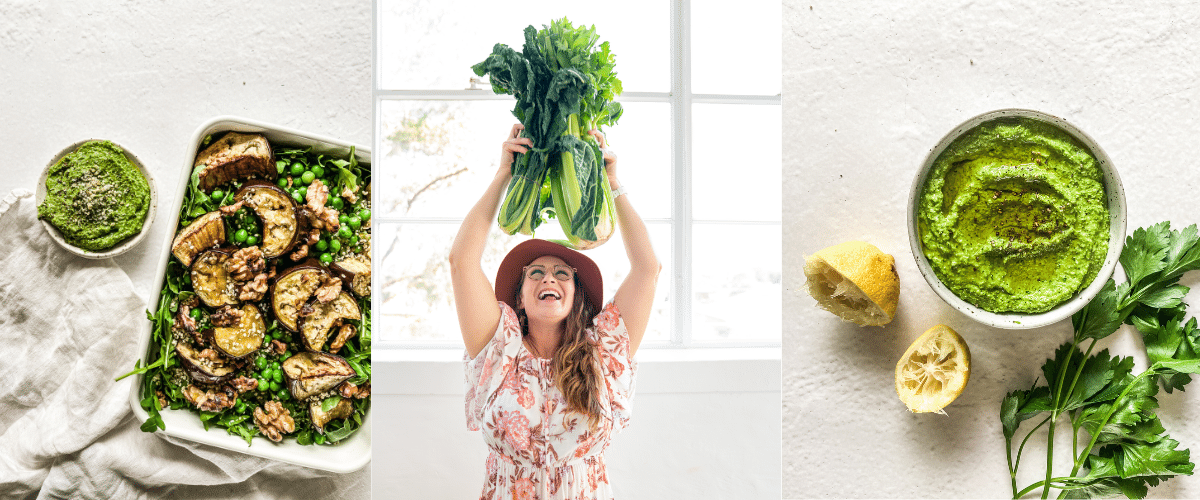 Here's the thing- healing your gut is 100% possible. 
However, it's more than likely not going to heal itself.
We know that the fads, quick fixes, yo-yo dieting and dead ends haven't worked.
Which is why I've put together a package that offers a complete solution.
This is based on a proven process that I've tested with countless clients in my clinic…and it's generated incredible results.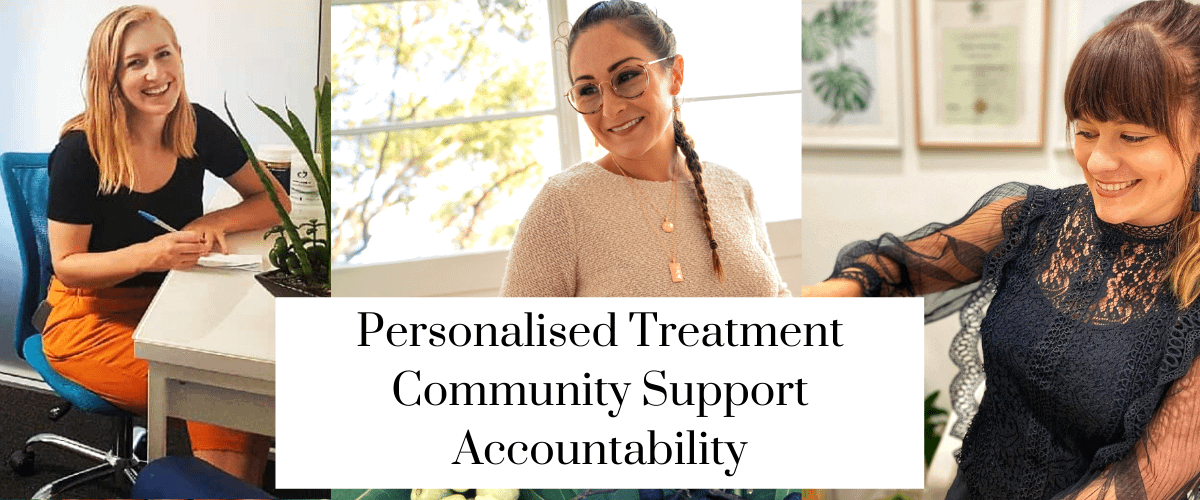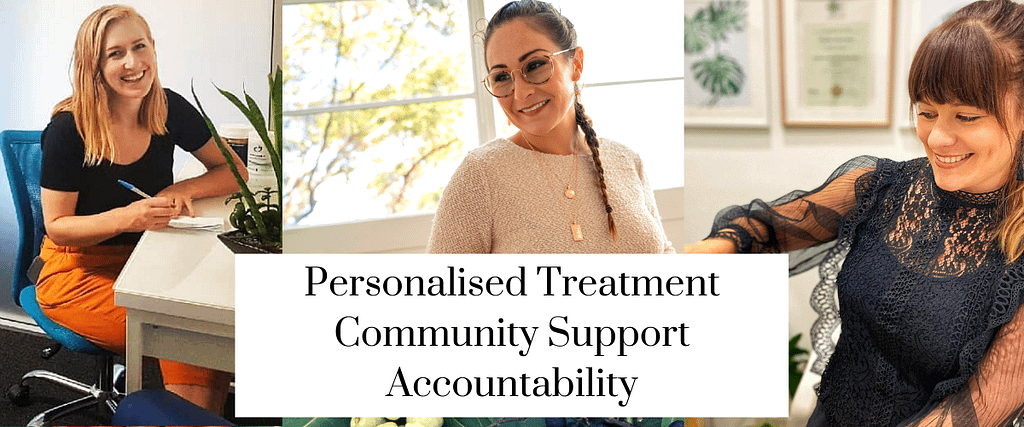 With your very own NKD trained expert Gut Nutritionist/Naturopath in your corner helping you reclaim your health and vitality:
You'll start eating a broad range of nutritious foods and a few sneaky "foods for the soul" without any digestive discomfort…
You'll get back to feeling comfortable and confident in your skin every day (without having to filter your outfit choice based on what you'll be eating!)…
You will be able to eat out without over-analysing every inch of the menu, or playing 21 questions with the waitress to find out if you can eat the meal…
You'll wake up with a flat, settled stomach — and remain that way throughout the day…
You'll finally achieve your body composition goals without carrying an extra blow-up tire around your midsection…
Your skin will to start to glow, your hormones will hum, and your moods will balance out…
You'll have daily, easeful and well-formed bowel motions that feel satisfying and complete #poophoria…
You will pass wind in regular quantities (no embarrassing butt-clenching necessary!)… and
You'll have a complete understanding of what to fuel your body with to feel your energetic, vibrant and fully nourished BEST!
(Sounds pretty amazing, right?!)
Introducing - Gut Rescue
by Natalie K. Douglas
The 3-month experience that will help you digest with ease and feel confident in your skin - without the OVERWHELM.

Gut Rescue has been designed for people who are ready to TRANSFROM their gut health and nourish themselves from the inside out.

This package will take you from feeling bloated, heavy, and frustrated to confident, comfortable, energised and empowered.
Gut Rescue is a completely personalised treatment package with a comprehensive and practical self-study program. You'll have access to:
*Personalised support from a team of leading Gut practitioners 
*3 x 1:1 online video consultation sessions and Voxer support with one of our expert Gut Nutritionists/Naturopaths
* Weekly check ins to ensure you're on track and feeling 100% supported
*8 modules of life-changing content 
*Recipes, meal plans, and detailed shopping lists
But don't take my word for it. This is what others have experienced first-hand with my 1-1 consulting support, previous Gut Rescue participants, and other healing programs…
Get All The Support You Need For Life-Changing Results
Inside Gut Rescue, You'll Discover...
Let's Take A Closer Look At What You'll Learn
Gut Rescue is NOT your typical gut package...
"This sounds incredible...but how do I know it'll work for me?"
Maybe you feel like you've tried everything and STILL can't overcome your digestive issues.
Perhaps doctors or specialists have told you "you've got IBS and you just need to manage it."
You've probably tried a whole host of supplements, spent a lot of your hard-earned money, and ended up no better off.
I totally understand how frustrated and overwhelmed you feel. I've been there myself.
Gut Rescue is customized to you
I'm NOT loading you up with information and leaving you to wade through it on your own, desperately trying to put together all the pieces.
Nor will I be shoving bone broth, probiotics, kombucha and fermented foods down your throat every day, and praying to the digestive gods that it miraculously heals you.
With Gut Rescue, we'll take a deep-dive into YOUR personal case to uncover the unique root causes of your digestive issues.
You'll get to experience the exact, proven approach I take with my 1-1 clients, based on over a decade of clinical experience working with women just like you.
My step-by-step process is guaranteed to reduce your digestive discomfort and improve your energy, skin, mood and hormones.
We're with you every step of the way.
If you're just "over it". Fed up with feeling like a bloated baby whale or tired of putting up with digestive discomfort then you are in the right place. 
It's time to stop jumping from thing to thing, wasting money on products that don't work or spending your precious time trying to find an answer.
We've got you.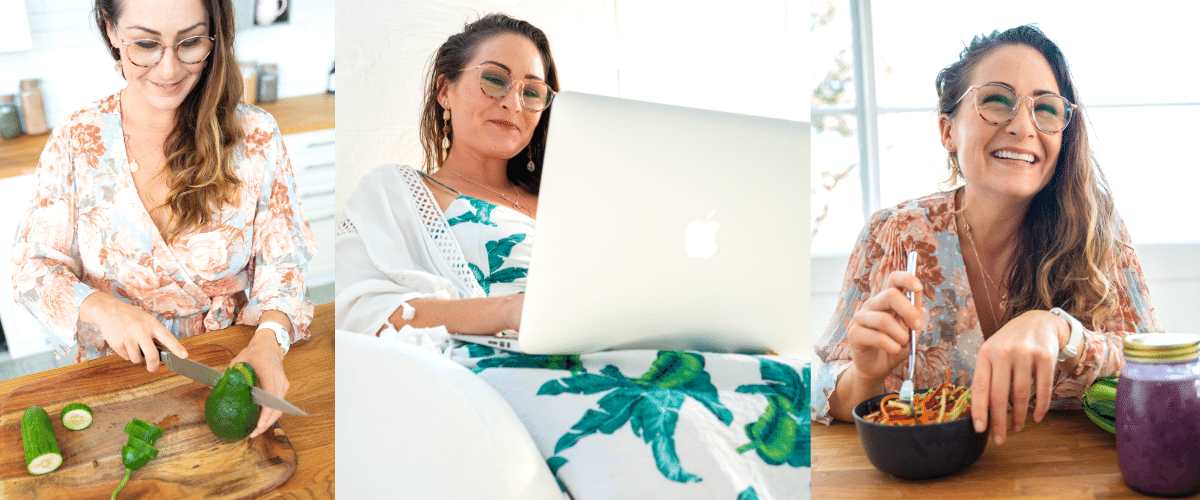 Start Your Healing Journey Today

"Gut Rescue" by Natalie K. Douglas

A 12-Week Supported Gut-Healing Journey
Part-payment plans available
3x 1-to-1 Consultations (via Online Video Calls) with Expert Gut Naturopaths/Nutritionist

Personalised Options and Recommendations for Functional Testing, Blood Test Interpretations, Practitioner-Only Supplements, Lifestyle and Exercise Advice

Downloadable Guides & Handouts to Help Improve Your Energy, Digestion and Hormones

Voxer (text/voice message) Support for Urgent Issues (Between Consultations)

Lifetime Access to Practical Easy Learning Modules

50+ Carefully Crafted Gut-Healing Recipes and 4 Meal Plans with Shopping Lists

Proven, Step-By-Step Gut-Healing Process

Weekly Online Self-Check In Tracker To Keep You Moving Forward

24/7 Digital Program Access Via Any Device

Lifetime Access to the Program Content and Future Updates
Ready To Get Those Good Gut Feels? Here's Your Next Steps...
STEP 1: Book Your FREE Gut Assessment Call. 
Click the button below to select a time that works best for you. In this 20-minute session, we'll discuss your symptoms and health goals, and ensure Gut Rescue is the perfect fit for you.
STEP 2: If you're ready to transform your gut health…
You'll be enrolled in the package ASAP, giving you access to the online learning platform, and a copy of the Gut Healing Recipes eBook. You'll also be able to book your first comprehensive 1:1 session with one of our NKD expert Naturopaths/Nutritionists, who will define and map out the best way forward to help resolve your gut issues.
STEP 3: Enjoy being fully supported while we help you achieve your best health yet!
Frequently Asked Questions (FAQs)
Have a question that wasn't answered in the FAQs or still not sure if Gut Rescue is right for you?
I'd love to speak with you personally to make sure you're a good fit, so feel free to book a complimentary 20min Discovery Call here.
Hey there! I'm Natalie K. Douglas — Holistic Dietitian, Nutritionist and Functional Medicine Practitioner.
Well, those are the official titles. I'm more frequently referred to by my clients + colleagues as "The Poo Guru" or "Gut Gal", alongside my equally beloved title of "Thyroid Healer".
Unofficially I am also a lover of good food + deep belly laughs, an eternal optimist, a curious learner, an empath, a nature junkie, and an "old soul". My husband thinks I should also put something in here about "just loving love".
Since 2012, I've been obsessed with the areas of Gut, Thyroid and Hormonal Health, and have had the honour of treating and supporting thousands of clients, alongside mentoring fellow health practitioners in these areas.
My passion is empowering women LIKE YOU to optimise your health, so you can show up in your life as the BEST, most vibrant and most empowered version of yourself.
I came to this work after personally suffering for YEARS with my own debilitating gut issues. It was only by following the exact process laid out for you in this program that I was able to go from bloated, constipated, gassy, uncomfortable, foggy and fatigued to feeling completely free of digestive issues, energetic, and confident in my skin.
I have an honours degree in Nutrition and Dietetics, and have done further study in Naturopathy, Functional Medicine, Yoga and Fitness.
*DISCLAIMER: This website is not a substitute for independent professional advice. Nothing contained in this site is intended to be used as medical advice and it is not intended to be used to diagnose, treat, cure or prevent any disease, nor should it be used for therapeutic purposes or as a substitute for your own health professional's advice. Individual results may vary. For more details refer to the full Terms & Conditions.