Looking for a cool, refreshing, delicious smoothie that will do wonders for your insides? Look no further! This refreshing kiwi and lime gut-healing green smoothie recipe is the bomb.
Often a I see green smoothie recipes that earn their 'green' status from something as minimal as half a cucumber. The rest is a sugary mess. If you're serious about gut health or taking care of your liver, then increasing your intake of high-quality vegetables should be a high priority. A (proper) green smoothie is a great way to about it, and this one is packed full of nutrients. It's also incredibly tasty!
Ingredients
1 organic kiwi fruit
1/2 organic cucumber
1 cup coconut water
1/4 lemon or lime (or even some Lime Essential Oil)
1/2 cup organic baby spinach
3 tbsp. grass fed gelatin
1 tsp. L-glutamine powder (optional)
1/4 avocado
Ice (optional)
Method
Chuck in a blender and let it do its thing- enjoy!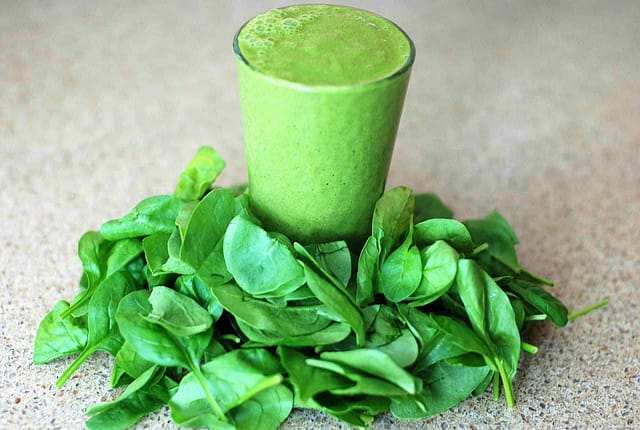 [/vc_column_text][/vc_column][/vc_row]

Looking For More Green Smoothie Recipe Ideas?
If you haven't already, sign-up via the side bar and get your FREE copy of my eBook "The Perfect Digestion Solution". You'll get some of my best tips on how to start your gut healing journey and reclaiming the health you deserve.
There's also plenty more green smoothie ideas here!
Oh, and feel free to use the handy buttons below to share with a friend 🙂
Nat x