#92 Thyroid, Gut & Hormone Health Q&A (Part 2)
The Holistic Nutritionists Podcast
"When I'm working with clients around how to improve gut health naturally, I commonly look at what they're eating that is pro-inflammatory and also explore what they might be intolerant to. Intolerance to casein and whey, which are the main proteins in dairy, is one of the main reasons to go dairy free since I often see that contribute to period problems, hormonal problems and skin issues. The quality of organic milk is better than conventional milk but it still doesn't help with intolerances and avoiding those proteins."
LIKE WHAT YOU HEAR? Help us spread the love with a 5 ⭐ review on iTunes!
SUMMARY
TOPICS COVERED
RESOURCES
TRANSCRIPT
SUMMARY
In Episode 92 of The Holistic Nutritionists Podcast, Natalie Douglas and Kate Callaghan explore what happens to your body after your Thyroid is removed and how to improve gut health naturally.
TOPICS COVERED
Thyroid health after your thyroid is removed
Dealing with painful periods
Histamine, low progesterone and racing heart pre-period
The deal with dairy – is it really that bad?
RESOURCES
Are you looking for 1-to-1 support and a step-by-step healing process to overcome your:
TRANSCRIPT
Intro 0:00
Hello and welcome to The Holistic Nutritionists Podcast, with your hosts Natalie K. Douglas, Thyroid Healer, and Kate Callaghan, The Holistic Nutritionist. Nat and Kate are degree-qualified dietitians and nutritionists, certified fitness instructors, speakers, and authors. If you love unfiltered banter, unedited bloopers, and authentic heart-sharing, then we are your ladies! Now it's time to sit back, relax, and get ready for our latest tips on living your healthiest life possible.
Natalie K. Douglas 0:37
Hi. I haven't, I haven't introduced this podcast with you on in so long and I'm like, hi, Kate.
Kate Callaghan 0:49
Hi. Hi. You?
Natalie K. Douglas 0:55
Oh, my goodness. Hi. Hello, how are you?
Kate Callaghan
I'm good. I'm good. How are you?
Natalie K. Douglas
I'm good. Although I did before this, I just dropped my diffuser on the floor with oil and water and I was like, on the carpet and I was like, it's a problem for later but do you have any tips?
Kate Callaghan
For cleaning oil out of carpet?
Natalie K. Douglas
Yeah, or essential oil out of the carpet.
Kate Callaghan 1:20
Do you have the On Guard cleaning concentrate?
Natalie K. Douglas 1:23
I just run out. I have um, castile soap does that count?
Kate Callaghan 1:27
I don't know. You can try.
Natalie K. Douglas
I'm worried about it like getting moldy or something but it wasn't huge. Like there wasn't that much left in it but.
Kate Callaghan
What was that oil?
Natalie K. Douglas
Oh, I put so many things in it, rosemary, peppermint, grapefruit, lime. Don't ask what I was trying to do.
Kate Callaghan
But you need a bit of energy today.
Natalie K. Douglas 1:51
Yeah, I do. It was it was actually yesterday's planned, but it's even more necessary today. It was, it was I couldn't concentrate for the life of me and I was like trying to do everything I could to concentrate. I was like sniffing like rosemary. I was like blending it. I just, I just, it did work a little bit, but I am. Yeah, this day wasn't my day. Just couldn't concentrate.
Kate Callaghan
I love it as rain peppermint in the diffuser. So good.
Natalie K. Douglas
Yeah, it's really good. And I love grapefruit in the diffuser too.
Kate Callaghan
Yeah.
Natalie K. Douglas
Like it just feels a little bit something something you know.
Kate Callaghan 2:27
It was something something. And lime, you did choose some good ones in there. Delicious.
Natalie K. Douglas 2:30
Thank you. Thank you, very much. It actually did sound pretty good.
Kate Callaghan 2:33
But um, I thought, yeah, I don't think it'll ruin your carpet because essential oils aren't oily oily.
Natalie K. Douglas
Yeah, that's true.
Kate Callaghan
As long as you get the water out.
Natalie K. Douglas
Yeah, time will tell at the moment, I just put down a towel and I sat on it, which is really interesting tactic of me. I was just, how do I absorb this? Oh, I'm heavy I'll sit on it. That's okay. Never mind. So, um, we are doing another Q & A episode today, which is going back to the questions that people sent us in a little while ago. We are still getting through them. So if you asked a question a while ago, we are still answering them. So Kate, do you want to start at the top with the.
Kate Callaghan
Sure. So we're gonna start with a thyroid question. And you are le specialiste. Specialist.
Natalie K. Douglas
Thanks for clarifying.
Kate Callaghan
So we're on day four of self-isolation. So, day five actually. So we might be going a little bit crazy in here. Anyway. Okay, so the question was kind of a half a question, but how? Well, the question is thyroid control after thyroidectomy question mark. So I guess, you know, how do we control thyroid health or support thyroid health after having a thyroidectomy?
Natalie K. Douglas
Hmm, good question. So for those of you who don't know what a thyroidectomy is, it's when your thyroid is removed, or you can actually have part of your thyroid removed as well. So in that, let's just assume that this person is referring to complete removal of their thyroid just so it's easier to answer if a lot of the things don't change. So just because you remove the thyroid gland doesn't mean that the problem automatically disappears. So the problem in for example, and usually the context of which a thyroid would be removed, most commonly, it's not all of the context but in uncontrolled grave's disease, it's one of the treatment strategies in the medical world, or in certain thyroid cancers or growth. So it doesn't, if it's if it's removed in relation to an autoimmune condition like grave's disease, it doesn't actually take away the problem because the problem lies in the dysregulated immune system. So that your immune system, not recognizing self as self. So it's like a case of mistaken identity. So we still very much need to work on controlling the immune system because although the target I, the thyroid is has been removed, if the immune system is still dysregulated, it's very likely that if it's left that way, another autoimmune condition will be developed or a different, you know, target tissue or system comes under attack, so to speak. So in that way, we control our diet in all of the ways that Kate and I have spoken about on the podcast or for me with my thyroid, autoimmune thyroid patients, I do tend to do a short period of something that looks like an autoimmune paleo type diet, but rich in mostly plant foods. And I then start to reintroduce foods, you know, gradually, depending on that person. I also do use selenium and I use a bunch of other herbs depending on the person which I would say is important to get prescribed to you on a case-by-case basis. I think that something that is pretty safe across the board when it comes to regulating your immune system would be medicinal mushrooms, they can really, really be helpful in this context and don't have too many interactions. Of course, you need to always check but that would be one that I think suits a lot of people. And then in relation to the actual, okay, I don't have a thyroid gland anymore and I still need thyroid hormones, what your stand about that? Most of the time that you would be put on thyroid medication, and usually that would be a T4 only medication, which is your quote-unquote, inactive thyroid hormone. So that's what you're most commonly put on. In my clinical experience, it isn't always what works best. Let's say you are put on that though, you still need to convert from T4 inactive thyroid hormone to T3 active thyroid hormone. And it's if if you don't have the nutrients to do that, if your inflammation levels are high, if you still got unresolved infections or other things going on, then it's going to be really difficult. I personally find having a conversation with your specialist or doctor around what alternatives there are to T4 only medication, including compounded T4 and T3 or natural desiccated thyroid is a really good thing to explore. From my clinical experience, most of my patients who have had their thyroid removed do best on natural desiccated thyroid. So again, that's just my clinical experience. There are still some people that do find on the other types of medications but that's kind of where I would go to and then all of the other manage your stress, look after yourself, sleep enough, that side of things. So that is all, for that question. Answer.
Kate Callaghan
Very good. Very good. Very good. Did we, did we mentioned decreasing chemical exposure?
Natalie K. Douglas 8:01
No, but we should have, so thank you, definitely do that.
Kate Callaghan 8:06
And yay for the mushrooms as well. I'm all about the mushrooms at the moment. For me, it's what I think I take four different supplements the mushrooms in them.
Natalie K. Douglas 8:12
Oh, they're so good. I love them too. I just blend them into my smoothies, or or my coffee, or cacao, or whatever I'm having that day because they do taste a little bit nasty if I'm being honest.
Kate Callaghan 8:28
I've got, I've got one that goes into my coffee. It's a bit yes, it smells like poo. And then I've got a tincture with like glycerin. And I've got two actual supplement pill forms, I have the mushrooms in them as well. All the mushrooms.
Natalie K. Douglas
All mushrooms.
Kate Callaghan
Except for the magic ones, which I might look into later.
Natalie K. Douglas
Yeah later tonight.
Kate Callaghan
No, you know, you know, I think you thought probably think I'm joking, but there's actually research around using low dose psilocybin, which is the extract out of the main psychoactive component of magic mushrooms, not medicinal mushrooms for like post-cancer once you're in remission or even during cancer, if you have active cancer, and for other mental health issues as well like cancer or mental health issue, but they're dealing with anxiety, depression. This low dose psilocybin there's some evidence to support using it to essentially cure those mood disorders which is pretty amazing and obviously wouldn't just go and go to Bali and take some mushrooms and then do the sand stars.
Natalie K. Douglas
Yeah. Yeah.
Kate Callaghan
Like in Bridget Jones's Diary. It would actually be under the care of someone who knows what they're doing in terms of a health practitioner, psychologist, psychiatrist.
Natalie K. Douglas 10:00
Yeah, I know. I am such a huge fan of like of psilocybin and of exploring the use of like, traditional. I don't know, what we call them?
Kate Callaghan 10:10
Like traditional, like traditional plant medicines like Ayahuasca.
Natalie K. Douglas
Yeah, yes. That's exactly what I was trying to say. Yeah. And I think there's like more and more research on it in mental health in like addiction in, yeah, anxiety, depression, all these kind of things. And I personally am a huge fan, I do think that the, the having it in the right setting is really important. So setting, setting, really important, and also integration after those kind of experiences. So that's why having like a therapist to talk through what comes up during a guided experience is really important. So yeah, I think there's actually research being done in, there's like a center in like Peru or somewhere that has a really nice name. Gabrielle or something. I'll put it I'll find out. Very fascinating stuff.
Kate Callaghan
Ayahuasca is pretty fascinating.
Natalie K. Douglas
Yeah, I agree. I agree. I think all these medicines are and I think that they are really powerful when taken by the right person at the right time for them. And yeah, I'm definitely open to all that kind of stuff. I think it's amazing.
Kate Callaghan
They are very powerful. That's a good point. Very, very powerful. So they're not party drugs. They're not just things to go and take willy nilly and they disregarded for who's giving them to you really need to do your research in terms of, as you said Nat, that the setting, who's supplying it, with what's the source? What's the qualifications? I mean, that might be a shaman in Peru, but it doesn't have qualifications, but I would say they're more qualified to give it to you, then someone has been to shaman school in America.
Natalie K. Douglas
Shaman school.
Kate Callaghan
That's my thought. So like, I would rather someone who's.
Natalie K. Douglas
Yeah, I know. I feel you.
Kate Callaghan
Wisdom down.
Natalie K. Douglas
Hundred percent.
Kate Callaghan
In generations. And someone who's paid thousands of dollars to get at shaman school to be a shaman in America.
Natalie K. Douglas
Yeah, no. I absolutely agree. And I think that it's, it's also about doing it when you feel really called to and ready to do that kind of work, because it's not like, it's not just like walking in and doing some talk therapy with a psychologist. Like, it's, it can be very confrontational. So I think that.
Kate Callaghan
Oh, yeah.
Natalie K. Douglas
Yeah, definitely do your research. So next question we're taking from the period and hormones category. And it is, again, not a half a question, but tips on controlling period pain question mark.
Kate Callaghan
I guess, I can't complain about the half questions, because they're just doing a little reply boxes on Instagram. So we, should be grateful for them being succinct. So thank you. So, controlling, period pain. Okay, so period pain often results due to hormone imbalances. So first, I would suggest getting some testing done to see what's going on with your hormone. So get yourself a DUTCH test, or even start with an Eve test if you're in New Zealand, but the DUTCH test really is the best one that you can get. It's going to show you all of your hormone levels, and how all of your different hormonal pathways are working. And it's not just for period pain, but it's going to give you a whole lot of other information about your potential risk factors for other conditions but you really want to know about sooner rather than later. Yeah, it's a little bit expensive, but I think it's worth it. I wish I got the DUTCH test a while ago, could have saved me, save me some problems, but you know.
Natalie K. Douglas
Just just a few problems.
Kate Callaghan
Just a few little road bumps. Learning lessons. Glad we can laugh about this.
Natalie K. Douglas
We have to.
Kate Callaghan
You've got it, you've got it. So so you want to get some testing done. A few things that I would suggest, number one, actually, that I see is really very effective and stupidly simple. Is doTERRA's Clary calm, essential oil blend. And so that is a beautiful blend of essential oils that support hormone balance that's like your Clary sage, your geranium, your lavender, your fennel, your vitex, and so you just apply that to the inside and outside of your right ankle on a daily basis outside of your period to help support hormone balance. During your period, you can apply hip to hip, just a little swipe. If you get that period pain over your abdomen, but that's a simple thing that you can introduce that you don't have to change anything else. It's really easy. And also in terms of essential oils, if you get back pain during a period then I'd go with their ice blue blend. So it's usually reserved for musculoskeletal and aches and pains. But I find it works really well for back pain during the period as well, but definitely Clary calm to start with. If we're looking at diet, definitely removing sugar or anything that's going to increase insulin and increase those inflammatory molecules in your system. And so really, depending on how bad your period pain is, and how motivated you are, really getting all of those refined sweeteners out of your diet, maybe even reducing your carbohydrate intake a little bit, not necessarily going low, low carb, or keto, maybe if you have endometriosis, and it's really uncontrollable pain, then maybe, but to start with, I would just say, reduce it. Increase colorful vegetables, make sure you're getting good quality fats in there. So you're supporting hormone production, as well as proteins, and avoiding. Well, as much as possible, choosing organic where you can. So you're not getting that chemical exposure that could also be creating the inflammation in your body, and also creating that hormone imbalance. And in terms of lifestyle, exercise, as much as you probably don't want to do it during your period, can actually really help with period pain. So even if it's just some gentle yoga, or a walk around the block, just moving your body can really really help those endorphins and getting those beautiful chemicals moving around your body. And I like to use for yoga, because everyone's stuck at home at the moment. The thing for yoga, if you're listening to this down the track, it's COVID what we're talking about.
Natalie K. Douglas
Yes.
Kate Callaghan
Kind of being stuck. So I use YogaGlo. So, YOGAGLO.com. It's US $18 a month, I think, and it's got hundreds and hundreds of classes on it. And you could search via hormone imbalance. I think there's even ones that you can do specifically while you have your period. So there are certain yoga poses that you shouldn't do while you have your period. So it's really good to have that direction. If you can't get to yoga classes at all YogaGlo.com. And then I would say meditate. So stress management is really helping to down-regulate that fight or flight system that's really inflammatory system. So just calming your whole central nervous system down and activating that parasympathetic nervous system through meditation, through deep belly breathing, walking in nature, grounding. Yeah, supplements I would say magnesium can be really wonderful. And that would be the biggest one I would say for period pain. Anything else that you would add Nat?
Natalie K. Douglas
Only, that was amazing, by the way. Only a couple of things just as someone who has endo and has very bad period pain that have worked for me or I've seen work with some clients is if so, like, I definitely think the first step is just trying to rebalance your hormones and yeah, definitely looking at some, at some testing around that. If it's still you know, incredibly bad in that way then I definitely think seeing a gynecologist for some further investigations in terms of what could also be driving it if they're, if they can see any endo, or fibroids, or something like that that could also be contributing. Just so you know what you're dealing with. Just a note that not always like endometriosis cannot be diagnosed by it's like well, the official diagnosis for endo has to be done by laparoscopy. They can sometimes feel deep infiltrating endo on a deep abdominal scan ultrasound, but not always, and they won't always see, or rarely will they pick up superficial endo on that. And superficial endo does not mean that it's any less painful. And I do think that if you suspect you have endometriosis or you do have it, then some additional things that you can do in relation to controlling period pain is to try out a low histamine diet. You can also look into pelvic floor physio, which can be really helpful. Other kind of supplement type things would be things such as berberine, curcumin, magnesium, and something called PEA which is really difficult to.
Kate Callaghan
I just started taking PEA.
Natalie K. Douglas
Palmitoylethanolamide. Yeah, it's great. I take it as well to help for help my period pain. And I also think addressing underlying stored emotional trauma. I actually think that has a really big role in in treating endo and that kind of thing. So, really, really important. I actually think we should do a proper.
Kate Callaghan 0:13
Emotional thing. Yeah.
Natalie K. Douglas 0:15
Yeah, definitely. So hopefully that helps
Kate Callaghan 0:18
With the with the PEA, how long have you been taking it for?
Natalie K. Douglas 0:22
So initially, the last maybe four months. I was only taking it on, like, actually, when I got my period, and it was only really mildly helping. And recently, this past month, and I haven't got my period yet. So we'll see how it goes. I've actually been taking it every day to try and see if it actually makes a difference if I take it throughout my whole cycle, which I think it will instead of just taking it kind of as needed.
Kate Callaghan 0:51
Yeah. Cool. So I've just I've just started on. I don't get period pain, obviously now. My hormones are shut off, but quite the opposite. So the zoladex injection that I have to shut off my ovaries essentially, one of the biggest side effects with that is muscle and joint pain. Kind of feels like you have arthritis, I guess.
Natalie K. Douglas
Yeah.
Kate Callaghan
It's uncomfortable. So I just started on the PEA.
Natalie K. Douglas 1:14
Yeah. And I think, like just to point out for anyone listening, there isn't actually clinical research on PEA in period pain. Most of the research at the moment, to my knowledge is around more like neuropathic pain and, and that other kind of pain. However, I have used it with patients, just in the hope that it would have some effect. And I definitely have probably in about like 60 to 70% of my patients, it's had a really good effect on their period pain. And that's actually a pretty good rate, it might not sound amazing, but it actually is a pretty good success rate just in my clinic and with the people I've prescribed it to. And also some of my other colleagues that have been using it that way as well. So definitely worth a try.
Kate Callaghan
Yeah. Cool. So we're up to. All right, a question about dairy. So what is it about dairy that is not great for us? Is organic milk any better?
Natalie K. Douglas 2:19
Okay, so I, I think it comes down to that, like. That it's quite in, like, inflammatory and growth-promoting. And I also think that it is one of the most common things that people are intolerant to. And when I say intolerant to, a lot of people first go to, like lactose intolerance but I am not really referring to that, like, yes, there are many people with lactose intolerance. And I say that is probably like the least big deal because, you know, usually it's just the intolerance to the sugar and you have diarrhea, we pass some wind and stuff, and then you're fine. I'm more concerned about the intolerance to the proteins in dairy. So casein and whey, and casein is usually the most problematic protein in dairy for a lot of my patients. And I do definitely see it be quite a problem in, like, any kind of period problems or hormone problems, and also skin issues. So that's not to say that there's no one that can tolerate dairy, I definitely think there are some people that seem to do fine on it, it's definitely not really my, my client population, as I've seen most people that have either gut hormone, or thyroid imbalances, or immune system issues. So I don't, like not many of my patients tolerate it well. I think also it comes down to quality as well. So a lot of the problems with like conventional milk is that it's far, it's a far cry from what actual milk would look like. So it doesn't have any of the enzymes intact that would usually help you break down some of the different proteins in there. It also is often or not often, it can be from grain-fed cows or cows that haven't been treated very well as well. So I think that that's something to consider. Is organic milk any better? Like, it's not any better if you have an issue with the dairy proteins, there's still going to be in there and you're still going to have an issue with them. And I do still think that organic milk has an impact on most people's hormones, and, and skin but if you are someone who tolerates dairy really well, then yes, organic milk is better because it's it's a better quality in my opinion. Kate, what do you think? What do you have to add to that?
Kate Callaghan 4:54
Yeah, so for me, the thing about dairy is yeah, the hormones, the IGF one which is the insulin-like growth factor one which can be problematic for conditions like cancer conditions like endometriosis. Anything that's related to inflammation, which is pretty much every disease. Is organic milk any better yet? Yes, it is. But yeah, as you said, if you're avoiding, if you have an issue with the, the protein or the sugars in the milk, then it's not going to be any better for you. But obviously, in general, it's a better choice if you tolerate milk because you're avoiding antibiotics, and other chemicals and sprays that are going all over the grasses. And I, I used to drink raw milk but it's really hard for us to get that now. If you are going to drink raw milk that needs to be organic. And you need to know, in my opinion, I think you need to know the farm situation and you need to know that they're being really diligent with their cleaning and sterilization practices if you're having raw milk. Here we have an organic non-homogenized milk. So I think that's probably the best choice if you're going to have milk here in New Zealand, or I'm sure there'd be non-homogenized milk in Australia as well.
Natalie K. Douglas
Yeah, there are some here too.
Kate Callaghan
Yeah, so basically homogenization pushes a little fat globules of the milk through teeny tiny holes, and basically ruins them and changes the structure of the fat globules. And they can't be utilized as readily in our body. So non homogenized is much better for our body and you also get the delicious cream top if you can tolerate cream. Yum, it is delicious. Not that I get to have it ever cuz if we ever get milk then my daughter it's cream, but I'm not meant to be having dairy. If you can't tolerate the proteins in dairy, I think a little bit of cheese, good quality organic cheese, even good quality organic yogurt, the plain yogurt, not your play.
Natalie K. Douglas 7:02
You're so impressive that you can say that so so well. I'm so.
Kate Callaghan
It's French for hmm yum.
Natalie K. Douglas
Ablag yo play petite yum?
Kate Callaghan
Australia.
Natalie K. Douglas 7:09
Australia main.
Kate Callaghan 7:11
Yes, so some plain, plain yogurt, organic cheese. Especially if you're having Gouda cheese. So Gouda has K2 in it. A really good source of K2.
Natalie K. Douglas
Such a Gouda choice. Yes, I was like, please laugh. Don't leave me out here.
Kate Callaghan 7:33
It took me a little bit. Yes, it is funny.
Natalie K. Douglas
Yes. Okay. I'll give that to you. It's been a while and I love that too.
Kate Callaghan 7:44
Um, but yeah, I don't think dairy is the, the, you know, the must-have food that it's made out to be.
Natalie K. Douglas
No.
Kate Callaghan
Probably most people can't tolerate it. Interestingly, I couldn't tolerate dairy at all in Australia but when I moved to New Zealand, I could tolerate the dairy here. And I think that's the different genetic strains that though we're using for their cows. So, I think they're mostly A1 in Australia, and mostly A2 in New Zealand, and much more grass-fed here. Yeah.
Natalie K. Douglas 8:17
I love New Zealand.
Kate Callaghan
Yeah.
Natalie K. Douglas
The only other thing I was going to add to that is also I would say, if you're like, oh God I won't do and I won't give up my cheese then I'd say I often find that goat's milk or sheep's milk, yogurts and cheeses and milks are better tolerated generally.
Kate Callaghan 8:37
Yeah, definitely. And that makes sense. If you look at the size of the animal.
Natalie K. Douglas
Yeah.
Kate Callaghan
Like cows are a bit bigger than us or is goat.
Natalie K. Douglas
Not me.
Kate Callaghan 8:51
Similar. We're laughing because Nat is petite.
Natalie K. Douglas 8:56
Yeah, I'm like that your plain yoghurt.
Kate Callaghan
Hmm yum.
Natalie K. Douglas
Like the baby ones. Oh, my God. I actually really used to like those.
Kate Callaghan
I used to love them.
Natalie K. Douglas 9:05
Yeah, I used to, I think there was, I loved the banana one. And I used to just take it so that no one else could eat it. I think I've been that way my whole life. I'm like, I'll just hide this. Still do it. Oh, you do not want to be in isolation with me during this time. I'm like to my husband, don't eat the last apple. He's like, okay. Don't eat the last peach either, okay?
Kate Callaghan 9:32
I made this delicious like chocolate mousse the other day. I went to get some and it was frickin all by except for one tablespoon. It was this massive bowl to Aaron and he just gave me this guilty look. Like, what? Guess what, I thought it was going off, like I.
Natalie K. Douglas 9:50
I thought it was going off. What I hero.
Kate Callaghan
You stole my snack.
Natalie K. Douglas
I was helping you. I didn't want to waste food. Oh, that's so funny. That is, that is definitely something Bowen would say too.
Kate Callaghan 10:09
Yeah, it's gonna be interesting times for families.
Natalie K. Douglas 10:13
Yeah. Yeah. I'm like you definitely find out how much you've got everyone likes each other.
Kate Callaghan 10:18
Yep, yeah.
Natalie K. Douglas
Yesterday, I had one of those days where I was like, please give me some space but we actually work.
Kate Callaghan 10:27
I think it's important to have your own space.
Natalie K. Douglas 10:29
Yeah, yeah, well, we spent a lot of time together any like Bowen and I, we because we both he's a firefighter but obviously that don't work all the time. So he spends a lot of time at home as well. So we're relatively used to it, but usually it's broken out we'd like, you know, see my friends or see my mom and I'm like, help me. Oh, good. I'm sure, like I am certain, I am significantly more annoying than he is but that's okay. I'm not going to admit that to him. But that's okay. Okay, so I think we have time for one more question. Let's actually do the the period hormone one. So, why, because I find this fascinating. And I think I have a theory but anyway, I'd like to hear your thoughts, too. So why would I get a racing heart in the lead up to my period?
Kate Callaghan 11:19
Racing heart then lead up to period. I would say, potentially, there's a progesterone deficiency in there. So progesterone is that calming hormone. And if you're lacking in progesterone, then you're probably going to be triggering too much cortisol. Too much cortisol is going to ramp up for that fight or flight system, which is going to get your heart rates elevated, it's also going to get your blood all shunted to your muscles then out of your digestive system where you don't want to be. So progesterone you want to nourish to keep everything calm and avoid that anxiety that sometimes you can get in the latest with period as well. What would you say?
Natalie K. Douglas 12:03
So I agree as that being one possibility. And then the other possibility that I thought about was, again, they're being like higher histamine. So when estrogen and histamine have a really close relationship in that higher estrogen causes more histamine release, more histamine release causes more estrogen, it's quite complex. And we won't go into all the ins and outs because it has to do with like all these different histamine receptors in your body as well. So I think it could potentially be that, and that may, and it may be both of those things together. So I'd be interested, I would try the progesterone boosting strategies first. And then I would also try seeing if you even follow like a low-histamine diet for maybe around so when estrogen is at its peak is actually around ovulation. But it also is like, relatively a little bit tired, just like kind of in the lead up to your period, and then it drops once you actually get your period. But I reckon that could be a thing, too. I'm just interested in, I'm interested to know if this person has any other histamine type responses or reactions during that time, like, do you get headaches? Do you get any kind of like, flare-ups in skin issues? Do you get any like gut issues leading up to that period as well or a lot of I mean, histamine is also acts as like a neurotransmitter. So a lot of people experience it as anxiety. And it's hard because that also can be an example of not having enough progesterone. So just a few things to explore.
Kate Callaghan 13:53
Yeah. With the with the histamine as well.
Natalie K. Douglas
Yeah.
Kate Callaghan
One thing that I do like to use for clients is vitamin C.
Natalie K. Douglas
Yes.
Kate Callaghan
Because vitamin C can help control the histamine release from mast cells. Obviously, you want to avoid and get to the root of the problem. Avoid those histamines in the diet and get to the root of the problem but using supplementary vitamin C can help to control it in the interim.
Natalie K. Douglas 14:17
Absolutely. sure can. Vitamin C, it's so good.
Kate Callaghan
Love it. Love it.
Natalie K. Douglas
Love it. All right. So I think you're, do you want to do one more or just wrap it up there and we can continue next time?
Kate Callaghan 14:29
Oh, I might wrap it up there.
Natalie K. Douglas 14:31
Okay, cool. So we will continue answering your questions next time. If you still like, feel free to still keep sending more in. We're just adding them to the list, but we still have a fair few to get through. And hopefully, they are helpful. Anything else to let people know about Kate before we wrap up?
Kate Callaghan
I have a surprise question for you.
Natalie K. Douglas
Oh, okay. I hope I'm prepared.
Kate Callaghan 14:55
In light of COVID-19.
Natalie K. Douglas
Yes.
Kate Callaghan
I'm sure all of our listeners are kind of freaking out about how they can avoid getting sick. What are your top five favorite ways to support the immune system?
Natalie K. Douglas
Stay home.
Kate Callaghan
Just get in your fucking house people.
Natalie K. Douglas
Stay home.
Kate Callaghan 15:16
We almost made it without explicits.
Natalie K. Douglas 15:21
I know. It's alright. Sleep, manage your stress. So I'm a fan of being informed, like, and not just burying my head in the sand, but also not over-consuming. So I would say stop over-consuming social media if you're sitting there feeling really anxious. Eat really well and what I mean by that is like, don't use this time as an excuse to be like, oh I'm just going to eat all day, or I am going to eat sugar because it's there in my cupboard like, still prepare your food, still have structured meals even if you are at home, and definitely no sugar during this time. Sugar is one thing that will weaken your immune system superfast. So sugar-free, alcohol-free, and low caffeine. And then my fifth one would be to continue to move your body. So in your house, however that happens or going for socially distanced walks, where there's not a lot of people around at all is going to still be really important. I have so many more tips but you get to have five now too.
Kate Callaghan 16:37
I would definitely agree with that stress management and trying to avoid absorbing other people's fears and panic and craziness, we will be okay. That stress massively depletes the immune system. So now is the time to develop a meditation practice. Now that you're home all day, you're forced to slow down, you've got extra time, start meditating, even if it's just a couple of minutes a day, and then build up to you know, 10, 15 minutes a day and see how you go and see how you feel at the end of it. So that's really supportive of the immune system. Medicinal mushrooms, which we spoke about earlier, definitely supporting of the immune system. Vitamin D, if you can get some sunshine, awesome. Maybe also some supplementary vitamin D. Using cod liver oil can be really beneficial in these times because it has those omega-3 fatty acids and the vitamin A and D. That was all just lumped into the vitamin D.
Natalie K. Douglas 17:27
Yeah, see what you did there.
Kate Callaghan
Yeah. Yeah. Yeah.
Natalie K. Douglas
Might that you just throw some zinc in there too and name it all the same.
Kate Callaghan
Multivitamin.
Natalie K. Douglas
With zinc.
Kate Callaghan 17:39
What was I gonna say, looking after your gut health. So probiotics, prebiotics, and kefir. I love coconut kefir, sauerkraut, coconut yogurt. If you, actually side note, I would probably avoid dairy in these times.
Natalie K. Douglas
Same.
Kate Callaghan
Because it is mucus-producing and because COVID-19, what happens is it's mucus basically blocking the respiratory system. It would be, I don't know, that just came to me then that I think would be wise to avoid it if you can in these times.
Natalie K. Douglas
I reckon you can.
Kate Callaghan
I reckon you can.
Natalie K. Douglas 18:18
So many replacements and I also did a post the other day about how to like if you're long-life nut milks are running out at the shops, the other ways of which you can actually make those yourself or still create things. So yes, you will be okay with that dairy.
Kate Callaghan 18:36
Excellent, excellent. Movement, you said movement. Oh, I think I've got one more now it's that my mind lock.
Natalie K. Douglas 18:43
Echinacea. Oh, okay.
Kate Callaghan 18:44
Yeah, echinacea. Vitamin C, echinacea, laugh.
Natalie K. Douglas
Elderberry.
Kate Callaghan
Elderberry. Yeah. Yeah.
Natalie K. Douglas 18:52
Yes, and laugh. I agree, laugh, like, I hundred percent. I've been limiting my TV watching to only interesting documentaries that don't stress me out and comedies and rom-coms.
Kate Callaghan 19:06
Have you, have you ever checked out Tom Sainsbury on Facebook?
Natalie K. Douglas
No, I want to now. Is it funny?
Kate Callaghan
Yeah. Yeah. Look, look, watch his ginger videos.
Natalie K. Douglas
Okay, I'm gonna do that.
Kate Callaghan
Ginger is a cat.
Natalie K. Douglas
Oh, okay.
Kate Callaghan
It's probably funny.
Natalie K. Douglas 19:23
I was just picturing Ed Sheeran but I'm all down for a cat too. That's fine.
Kate Callaghan 19:28
Tom Sainsbury. He's funny.
Natalie K. Douglas
Tom Sainsbury will remember.
Kate Callaghan
He's only on Facebook.
Natalie K. Douglas 19:33
Okay. I'm gonna do it.
Kate Callaghan 19:34
Do it.
Natalie K. Douglas
I'm going to do it and laugh.
Kate Callaghan
I'm gonna watch them now.
Natalie K. Douglas
I actually don't doubt that you will. We need to wrap up now. So Kate could go and watch the cat.
Kate Callaghan
I didn't laugh.
Natalie K. Douglas 19:47
Yeah, you do. You do. I do as well. I will find some some humor today. I know. There's actually some pretty funny memes going around too.
Kate Callaghan
There are.
Natalie K. Douglas 19:54
I think you can laugh at the memes and still take the situation seriously. So don't feel like you can't have a giggle about, you know, the situation while still taking action and being responsible. I think that's something that they can go together just you know, take responsibility but also continue to laugh and find joy and know that it will pass and the sooner we stay home, the sooner it will pass.
Kate Callaghan 20:20
Did you see my meme that I posted yesterday from the Quentin Quarantino?
Natalie K. Douglas
Oh, yeah. That was funny.
Kate Callaghan
I wonder if the younger generation will get that because Quentin Quarantino's like, older generation. I found it really funny. I don't know why I found it so funny but.
Natalie K. Douglas 20:39
Oh, funny. There are so many that I've just been losing that.
Kate Callaghan 20:43
Well, feel free to tag me in them because I'm always up for a good meme.
Natalie K. Douglas 20:48
Okay. I will. You're gonna regret that. Just saying, like, oh my god, I'm not even in quarantine with her. She's annoying me.
Kate Callaghan
That's okay.
Natalie K. Douglas
All right. Well, we will see you all next time. And Kate, I will speak to you soon.
Kate Callaghan 21:03
Thanks, Nat.
Outro 21:05
Thanks for tuning in to The Holistic Nutritionists Podcast. Remember, we love to make the show relevant to you. If you have any questions or topics you'd like us to discuss, just submit them to [email protected] and we'll get them answered for you. Also, don't forget to subscribe, rate, and review the podcast on iTunes and share it with your friend. And if you're looking for more info about how we can accelerate your journey to your optimal health, you can find me, Nat, over at NatalieKDouglas.com, and Kate, at TheHolisticNutritionist.com. See you next time!
Welcome to The Holistic Nutritionists Podcast!
If a professional, polished, well-edited podcast is what you're after…then we're not for you!
But if you love unfiltered banter, unedited bloopers and authentic heart sharing then we are your ladies.
We also have the most practical tips on holistic and alternative health care too 😉
Have a question that you want answered on the podcast or want to be interviewed? Get in touch!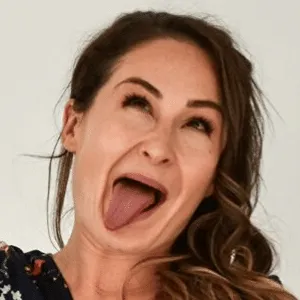 Natalie K. Douglas | Thyroid Healer
Natalie K. Douglas ("Nat") is a Holistic Dietitian and Nutritionist dedicated to Thyroid, gut and hormone healing.
Nat shows stressed, burnt out, overwhelmed women how to value their worth again, change their mindset habits, prioritize healing, and reclaim their vitality. Guaranteed.
Her clients say she's the right girl to see if you've tried the conventional approach and nothing has worked.
Kate Callaghan | The Holistic Nutritionist
Kate Callaghan is a Holistic Nutritionist, Personal Trainer and Lifestyle Coach who specializes in women's hormone healing.
She recognizes that there is no "one size fits all" diet or "magic bullet" which is going to cure all illnesses.
She focuses on having a thorough understanding of your personal goals, needs, likes/dislikes, support networks and lifestyle in order to create a food and lifestyle approach that suits YOU.
Search my content by category…
LIKE WHAT YOU HEAR? Help us spread the love with a 5 ⭐ review on iTunes!