#68 Constipation, SIBO & Dysbiosis - Symptoms, Causes & Cures
The Holistic Nutritionists Podcast
"I often see low carbohydrate diets as a cause of constipation due to a lack of fiber, and potentially the impact of low carbohydrate diets on how active your Thyroid is. Alternatively, if we're talking about stool bulk, there might be inadequate fruit and vegetable intake, because we know these give us adequate fiber, add bulk to our stools, and improve the movement of the stool through the digestive system."
LIKE WHAT YOU HEAR? Help us spread the love with a 5 ⭐ review on iTunes!
SUMMARY
TOPICS COVERED
RESOURCES
TRANSCRIPT
SUMMARY
In Episode 68 of The Holistic Nutritionists Podcast, Natalie Douglas and Kate Callaghan discuss what causes constipation and the best dysbiosis and SIBO treatment options.
TOPICS COVERED
Bowel movements and how often is not often enough
Main causes of constipation
SIBO- what is it and how to get tested
Dysbiosis- what is it and getting tested
Choosing a stool test
Is it a parasite?
Foods to fight constipation
Non-food cures for constipation
RESOURCES
TRANSCRIPT
Intro
0:00
Hello and welcome to The Holistic Nutritionists Podcast, with your hosts Natalie K. Douglas, Thyroid Healer, and Kate Callaghan, The Holistic Nutritionist. Nat and Kate are degree-qualified dietitians and nutritionists, certified fitness instructors, speakers and authors. If you love unfiltered banter, unedited bloopers and authentic heart-sharing then we are your ladies! Now it's time to sit back, relax and get ready for our latest tips on living your healthiest life possible.
Natalie K. Douglas
0:34
Hi, guys, welcome back to another episode of the holistic nutritionist podcast. Kate, good morning. What's happening?
Kate Callaghan
0:41
Good morning. Good morning. Not much as I was just talking to you before we had an earthquake here last night that I slept through.
Natalie K. Douglas
0:50
That's That's good. That's a good effort. I know if you don't have kids.
Kate Callaghan
0:56
Controversial, controversial if you have kids.
Natalie K. Douglas
1:00
They sleep through it. I didn't actually ask you that. Yeah, they
Kate Callaghan
1:02
did. Yeah. So Fine. It was any Aaron that felt it.
Natalie K. Douglas
1:05
Yeah, right. cool guy just freaking out. I'm so sorry.
Kate Callaghan
1:09
I know you guys just no worries. I'm good. He's not afraid. I'm afraid. He's generally the come in my chaotic Gemini storm.
Natalie K. Douglas
1:20
Yes he does. What does it take Pisces? Pisces? I like that.
Kate Callaghan
1:26
Yeah. Like, oh my god. Yeah.
Kate Callaghan
1:31
What's new with you?
Natalie K. Douglas
1:33
I'm a bit sick today actually. I like woke up with a like a really tight chest and hot head. I think I was sick. And I think I've heard it. But that's okay. I'm just I put like all of the things in my heart Coachella just like mushrooms. And I'm like, I was trying to find my easier but I can't. Well, I can find one but they're all empty. Sorry. I'm just sniffing Eucalyptus right now. We're gonna
Kate Callaghan
2:00
Yes, a baby on your feet.
Natalie K. Douglas
2:03
Oh, absolutely gonna say that Robert under my nose. No, that'll burn the #### out of you.
Kate Callaghan
2:09
dilute the soles of your feet
Natalie K. Douglas
2:13
I feel like those struggles aren't for me because I'm such a bad like, dilute up. I really need to be like Natalie, dilute I'm such like a heavy handed like just like nah Give it to me neat
Kate Callaghan
2:26
you know you know about it if you put
Natalie K. Douglas
2:28
your real life at
Natalie K. Douglas
2:32
that time I got peppermint on my vagina that was crazy.
Kate Callaghan
2:37
Crazy Crazy. Crazy.
Natalie K. Douglas
2:39
not crazy bad always like this could go either way.
Natalie K. Douglas
2:45
Definitely went the wrong way. I want you to read that again.
Natalie K. Douglas
2:51
Apart from that, like you
Natalie K. Douglas
2:56
know when there's like so much that's new that you like things new That's kind of where I'm at. And it's just been a lot going on in business but yeah, nothing Nothing like that I want to go into detail into it's just boring stuff. Life's good. Life's nice. I'm liking living close to the beach and I've been swimming a lot. Even though it's like ridiculous degrees but it's just so invigorating just diving in there and I just watched all like the oldies, they swim. They just like really big swim out to an island called shark Island, which I still don't know why it's called track on I haven't really asked because I'm a bit afraid to know. And I've only swam out there once and I almost like shot myself I only did it because my husband and his friends were like, we're going to do it you coming and I was like the little Leo in May that needs to perform and the best I was like, Of course I'm coming me mom like, Oh my god, I'm going to die. There's going to be a shark. It's going to be like jaws where everyone's on the beach and they're just watching me get mauled and Anyway, I didn't I just sound real fast and strategically in between them both so
Kate Callaghan
4:05
far is it? I didn't know not that far. Like, oh, I don't know, like 200 meters not far. 200 meters 200 meters back. Yeah, well, maybe. Yeah, I mean, I'm such a bad guest or of distance, but I'm gonna say that
Kate Callaghan
4:24
it could have just been 100 meters though.
Natalie K. Douglas
4:27
I reckon up or I don't know, it felt like two inches, but it's like even relatively deep ocean. Yeah, but my standards and like, it's all like seaweed and it's touching me and I'm not a princess, but I'm definitely a scaredy cat. So I was just like, oh my god, and then you get to the island and you have to step up on it. And I don't wear glasses when I'm sleeping obviously, and I don't have contact lenses. So I don't know where I'm putting my feet and so that just makes me extra nervous. Anyway, did you see the island coming or just kind of Respected. It's big enough to see it coming. But when I was trying to climb up I was like, I don't know if I'm stepping on, like what I'm stepping on. So that was a bit freaky. And then lately they've been lucky. There's been like a testing race in the water, just like chillin on the ocean floor. And when we went to go surfing the other week, bone was walking out and he stepped on why not like the sticky part? And then I freaked out and I like wouldn't move I turned into like a five year old like he was like, come on, just keep coming out and like no, I'm not moving like, it's okay, like there's just a button just get on your board. I'm like, I'm not moving.
Natalie K. Douglas
5:37
Don't make me
Natalie K. Douglas
5:41
I know I'm so scared to even walk in the water. So I like as soon as there's like adequate space for my belly not to just
Natalie K. Douglas
5:52
do that. That's about my life game. That's that's the extent of the excitement these days.
Kate Callaghan
5:56
Yeah, totally free. Can I freak out and open water Though I am working towards doing the Ruby challenge and want to go which is a swim out to Ruby island in the lake and the freezing cold like
Natalie K. Douglas
6:08
I think sharks in the like
Kate Callaghan
6:10
no Definitely not. No just seeing it
Natalie K. Douglas
6:13
efficient eels. Oh eels freaked me out because when
Natalie K. Douglas
6:18
my dad told me that if they touch you like all of them electrocute you It also told me that if that's touch the ground they die so they try and land on your head my dad wasn't very nice every time with that comes near me I like repeatedly almost died on the ground like I still think they're attacking me even though I know now that he was lying and saying with like, he should take me surfing in like really dangerous conditions. And so now I find it really hard to go out being like anything other than really tiny. Why? Because I just feel like oh my god I'm gonna drown. Cuz I almost drowned quite a few
Kate Callaghan
7:02
times. My dad used to take me Cliff cliff jumping, oh my god, we go walking on the cliffs of the ocean and we went over some big, big crevices which I look back now that was so irresponsible.
Kate Callaghan
7:16
Anyway, anyway.
Natalie K. Douglas
7:18
Yeah, so that's that's let's just a little bit of childhood trauma for our morning podcast.
Natalie K. Douglas
7:25
I thought we would jump into today's topic, which is all about constipation because you and I love poo. And we really don't want people to be constipated. And I was like, You know what, I feel like we should have a really good discussion around this because it is something I mean, I'm certainly getting more and more messages about it. So I was like, let's just have a chat. And I guess the logical first question is like, what is constipation? Because I feel like we all kind of come up with our own definition. So maybe like what does the medical community consider constantly And what do you consider as being someone who's constipated? Hmm? When you can't poo?
Kate Callaghan
8:09
No, but the medical community defines constipation as when you have fewer than three bowel movements in a week. And your stools are hard, dry and small. So it makes it difficult and often painful to pass. And I would actually say constipation is if you're not passing a daily bowel movement. And if it's difficult to pass if it's small and kind of in those little pellets, rabbit poo shaped poo, if it's not a smooth snake sausage.
Kate Callaghan
8:40
And that's constipation. Yeah, I
Natalie K. Douglas
8:44
so agree with that. Like, I feel like they say like, I don't treat it unless you're doing less than three times. Like if I was doing less than three times a week. You damn right. I want to treat it
Natalie K. Douglas
8:55
like you need to be pooping daily. As you said, and
Natalie K. Douglas
9:00
The other thing is with constipation like I think a lot of people think of it as only those dry little nutty shake things. But if you're getting like squirts of like unformed stool that is often that you've got like fecal impacts, your legs are still stuck on your bowel wall. And then like this fresh tool is being pumped out off to that. And although it's like it's still fresh, so it's kind of like soft and watery or whatever, but it's, it's not you're still constipated, like you might be going, but there's all this other backup there. So that's another thing to be mindful of is it doesn't have to necessarily be like dry Nuggets to be constipated. And if you have that feeling with lack of food, but you like, does definitely more, but I can't get to that right now. That's another form of consternation.
Kate Callaghan
9:52
And I often talk to people about checking their Bell transit time. Do you ever do that? Because we I generally People to check that ideally, from station to station base station a being a mouth station baby the toilet, it should take 12 to 24 hours for the food to turn into about movement. And so an easy way to check that is to consume a cup of coffee or a cup of cooked beetroot, or a few tablespoons of sesame seeds. Note down what time you've consumed them. And then you notice not doing note down what time they show up in your toilet bowl. So if you have pink sash, purple, red poo, don't freak out. Hopefully you're not bleeding from the bud because that's whole different condition altogether. And you should go and see a doctor ASAP. But if it's be true, and so when you know don't when you see the time and it should be 12 three, four hours if it's beyond 24 hours that you're seeing the beetroot, corn starch, sesame seeds, and then you probably a little bit constipated. Would you agree?
Natalie K. Douglas
10:53
Yeah, I love that. I think that's a really good symbol to have actually, I don't think I've ever directly use it. A lot of questions around it but that's actually a really good practical. Yeah, a practical way to tell that one.
Kate Callaghan
11:08
Yeah. A lot of patriot the other night he loves beetroot. And it was at night and he showed up with a pebble poo the next day he was very excited about his purple poo. And I was very excited by his good transit term.
Natalie K. Douglas
11:20
Yes, I can imagine. It would be very exciting as a kid to see like, pulling a different color. Like as I know, you probably thought What the #### is that? But as a kid
Natalie K. Douglas
11:29
you're like, I am amazing.
Natalie K. Douglas
11:34
We congratulate me that's really cool. Definitely my said congratulations. Oh, yeah, we were all proud. Olivia was proud as well.
Kate Callaghan
11:43
I think it's also good to look at the Bristol stool chart which is easily available by the by the Googles and just search Bristol stool chat and you're aiming for a random type for for your booze.
Natalie K. Douglas
11:55
Yeah, yep. Love that. Alright, so
Natalie K. Douglas
11:58
we've talked about what constipation is defined as in the medical world and in our in our optimal world. What would you say the main causes of constipation or maybe give us like a couple of free or whatever and then I'll if I have any others to add, I can add some to I get to go fast.
Kate Callaghan
12:20
Alright, alright, ride ride. So, big big one for constipation is inadequate water intake, super simple super unsexy. But if you're not drinking enough water, you're not going to get that hydration to really bulk up that stool and allow for that easy passing of the bowel movement. Again, if we're talking about bulk, we want to look at inadequate vegetable intake even a little bit of fruit as well but vegetables we know are going to give us that fiber that again, add the bulk and improve the movement of the stool through the digestive system and out into the toilet. And on that, I would also say that I often see low carbohydrate diets Contributing to constipation due to lack of fiber and potentially the impact of low carbohydrate diets on the thyroid. segue net didn't.
Natalie K. Douglas
13:14
Yes, so lethargic function can definitely be a cause of constipation because if you think in an underactive thyroid, like everything is slow down, which again, is meanings that meanings means that your elimination is going to slow down. So that's definitely one side of things. The other things I think, or in relation to constipation causes would be a saber, so we'll talk about that in a moment, but it's small intestinal bacterial overgrowth, and particular there's a type so there's two types of see both methane and hydrogen and it's the methane dominance that often causes constipation and CBOE is very, very common in people with an under thyroid because everything is slowed down so it allows seabird to happen more. Before we talk about that other things that I would say would be parasites, or just general despite hostess as well, pelvic floor issues. So if no one if no one if you didn't listen to the pelvic floor physio episode that we released last week, then definitely go back and have a listen to that because that absolutely can contribute to constipation. Also, endometriosis can also contribute I wouldn't say it's like the most super super common one but I guess for me it is it is one that comes up with people sometimes. So just because endometrial tissue can actually find a home on your bowel wall and that sometimes can cause you know, some difficulties with things not passing as easily or smoothly as possible. So again, just another thing to kind of get checked out and you know, the the This probably the first simple thing to do would be to increase water intake and try increasing fiber intake or carbohydrate intake and seeing if that makes a difference. And if it doesn't, or it makes things worse, then that's when I'd move on to some of the other year things where you, you probably need to have a good chat to a practitioner or two to figure out what's going on. Would you agree, Kate?
Kate Callaghan
15:23
Yeah, can I add a few other things like literally a tribute to not pooping? And
Kate Callaghan
15:30
so lack of exercise? Did you say that? No good one. Yes, definitely.
Kate Callaghan
15:34
lack of exercise. So if you're not moving your body, and it's going to be you're going to slow down that Paris, Dallas, that movement of the bells, that's going to help to move the stall through the digestive system through to the toilet, so get your body moving. First thing in the morning is a great time to get moving as well. And up hill walking is fabulous for constipation, oddly enough as Dead twists in yoga, digestive system stimulated and stress and anxiety can really impact the digestive system and we're going to be releasing a podcast all about that in a couple of weeks or next week so you can hold tight for that one get excited. And food food intolerances as well. So yes, dairy gluten, and some people who don't tolerate Fahd maps that can contribute to constipation too.
Natalie K. Douglas
16:28
You know, I love it this slack.
Natalie K. Douglas
16:30
I know it feels like this so many things, but that's actually exciting because a lot of people are just told, oh, you're constipated, you have IBS or you need to drink more water and eat more fiber and if you do have IBS, that often makes things worse because IBS is most commonly driven by in my experience saver, or discloses most commonly see both are and if you if you just try it eight hates more five Are you going to make that whole situation worse. So yes, don't, don't just do that if you've been diagnosed with IBS. You want to find out why and I'd recommend speaking to a practitioner that is familiar with CBOE and knows how to assess it. So, I guess that's probably a good
Natalie K. Douglas
17:15
talk to speak about it.
Kate Callaghan
17:16
Tell us more about how do we get good?
Natalie K. Douglas
17:19
Yeah, so it's, as I said before, it's stands for those small intestinal bacterial overgrowth. So it's when bacteria that should be in your large intestine, overgrown your small intestine, and it's not necessarily exclusive to bad bacteria over growing it's just back to your over growing overall and, and what the reason that happens is often because the movement of food for your digestive tract, particularly through your small intestine into your large intestine, is slow down and it can slow down for a number of reasons. And then what happens is, food is allowed to sit there and bacteria are attracted to that and start to ferment and produce guests. And it can cause symptoms like abdominal pain, discomfort, bloating, constipation or diarrhea depending on which type of bacteria is overgrown. It can also you know, cause skin issues restless leg syndrome, or you know, anxiety or mental health type issues. There's so many things that it can like so many ways it can express itself and I guess one of the tell talk like a tell tale sign I really have to think about that guys, is I don't have saber my brains just slow today.
Natalie K. Douglas
18:40
Outside is that you will feel bloated and uncomfortable within and maybe even gassy within about an hour or two after eating and higher Fahd maps foods are often trigger foods for you and that differs with parasites, despite assist in that, not always Will you be able to pinpoint the exact food that is causing you issues with a parasite. And sometimes the symptoms will be a little bit more sporadic and won't necessarily be like food equals pain, like sometimes it's just, it might worsen throughout the day gradually, as opposed to being like a surefire thing of like, I ate, I felt bloated or uncomfortable. But there's often a lot of overlap and it's really, really difficult as practitioners to actually differentiate between the two without testing. And sometimes they use a bit of guesswork in it To be honest, because the test for CBOE versus testing for parasites and viruses are two separate test is no test that doesn't both and they're both often quite expensive, like, you know, three to $500 is probably the range of getting both of them tested softly. So that's why it's important to speak to a practitioner because they need to make the call was to win One, they're going to test based on your symptoms. Otherwise, you know, you could be kind of going down the wrong path in terms of testing for it. So it is a breath test. So you have to follow a particular diet beforehand to make sure that the test is accurate, you're going to go off probiotics or antimicrobials for about a week beforehand. And you basically are breathing into tubes. And I'm not going to explain the whole test because it's quite detailed. And if you don't need to do it, you don't really need to know about it. But it is one that all I think you can just order it as a patient, but I wouldn't recommend doing that because if you don't follow the right instructions, or you don't do the correct prep for it, or it's the wrong test, then you've wasted your money and your time on that. So it is something that I'd recommend working with a practitioner to assess treatment for it. Well, the medical way is using like kind of like antifungal And, yeah, medications basically, and they do work and they're not the worst medications to take. They are quite isolated to the small intestine and they don't often get absorbed in the large intestine and destroy your good bacteria. However, what I use is the herbal anti microbial antimicrobial treatment and it works just as well. And I feel like it is I mean, I can't use medical medications anyway, but I feel like it works just as well and creates less potential for damage overall, and the the treatment in terms of antimicrobials will depend on the type of bacteria that's overgrown because different hubs have different activities against a hydrogen dominant CBOE reading verses and maintain dominance, even reading. So that's again why testing is often important if you can afford to invest in it. From a dietary perspective. I personally use a diet called the CBOE by phasing, diet and Treat CBOE and it's kind of like, it's similar to the low format diet with a couple of extra tweaks. And it is, you can actually look it up online. But again, it's not something you want to follow long term because all we're trying to do is follow that to decrease symptoms and get a better chance of trading the bacterial overgrowth. But a lot of those foods that we eliminate on a CBOE diet are actually really beneficial to our overall gut health and we want to be able to reintroduce them. Same deal with a low fat diet. It's not a long term diet. It's a it's a, it's a band aid solution or a tool in the toolkit while we address the underlying root cause. So hopefully that answers that question. Did you have anything to add Kate or any questions from that?
Kate Callaghan
22:46
No, that was very, very thorough.
Natalie K. Douglas
22:49
Thank you. No problem. So that's saber now what? Like, what else I guess could be causing issues so I mentioned disperses and Can you explain what that is? Because it's kind of a funny word and people are probably like this What?
Kate Callaghan
23:06
So despite versus what the term is referring to is your bio microbiota the the microbiome in your digestive system is basically out of whack there's an imbalance in your good bacteria bad bacteria in layman's terms and and we want as we all know, sorry, I'm trying to keep clearing my throat some reason today. I think I've eaten too much chocolate
Kate Callaghan
23:29
Anthony 10 o'clock
Natalie K. Douglas
23:35
details there was an earthquake that you didn't he needed some confidence. All
Kate Callaghan
23:39
right, exactly. It's dark chocolates very good prebiotic, good for your digestive system. Thank you very much relevant.
Kate Callaghan
23:47
So just so we know that we want to have plenty of good bacteria in our digestive system because they have far reaching and benefits on our whole health not just on gut health but as skin health and mental health, our immune health, all aspects of our health. And so we want to make sure that we don't have overgrowth of the quote unquote, bad bacteria, or too much of the conventional bacteria, which is all yeast, which is kind of the bacteria that just hangs out there and doesn't do much they just kind of like Hey guys, I'm just gonna sit here and do not do nothing until I'm overgrown and then I'm going to eat some issues like Candida and, and then we want to make sure that we have enough of the good bacteria. So what we're also checking for is that we have elevated levels of the good bacteria like your lactobacillus acidophilus, and all those ones that you know, are beneficial. And so to get tested, I usually recommend a comprehensive stool analysis and plus parasite ology. So it testing for those beneficial bacteria. And we're checking that the negative bacteria or the comments of bacteria overgrown, and we're also checking if there's any parasites because they can cause issues with digests. health as well. And and you want to get it tested the personal ology times three, this is what I do that you can tell me what you do if you want. If you want, I would like to hear what you do if you really want to time three, so we don't miss anything. And a doctor stool test is really, I mean it can be first place to start, but they it's not usually that comprehensive. And you can tend to miss a lot of things. So as Matt said, these tests can be expensive, but they can tell you a lot of information and guide a practitioner and where to go with treatment.
Natalie K. Douglas
25:39
Yeah, yeah, hold on. Yes.
Natalie K. Douglas
25:44
I do have a call and I have you talked a lot of chocolate before
Natalie K. Douglas
25:47
10am.
Natalie K. Douglas
25:51
Just gonna step down off my high horse.
Natalie K. Douglas
25:56
I actually don't have chocolate otherwise.
Natalie K. Douglas
26:00
Anyway, so yeah, um, I look with stool testing I do so I used to do that Kate and I do still find that really beneficial with the parasite ology time story with it like with any story, there are pros and cons to the method that's using the test that you use. So it's not this like there's no perfect store test. And the one I'm currently using most is a DNA based stool test. And it is there's plenty of them out there. And the truth is that you can order some online as a patient. However, as I said, there are pros and cons to several different store tests available. And unless you know what you're talking about, you're probably going to end up ordering the wrong one. The other thing with that is that say you won't have the right one and you get the results unless like there's no way that you're going to be able to get the most out of that interpretation. Unless you Do know what you're talking about because it is quite complex and learning the language of the microbiome is like difficult fit, like even Kate and I like it is a complete nother language. And so I feel like if you're going to spend the money on investing in comprehensive stool testing, it's definitely worth spending the money on getting a practitioner to help you interpret that test results. So that's important, but yeah, you really want to look at one that is looking at the levels of beneficial bacteria and parasites and all that kind of stuff as as Kate mentioned, so yeah, I I definitely agree with that. And yeah, we, we will, I guess leave that there because there's not much more to talk about it unless you actually have a stool test in front of you, but just something to be aware of that is available to you, it is absolutely worth the investment. So what I wanted to talk about next Kate was food to fight constipation. So we call I've touched on a little bit of this spot. Let's start with, you know what you would recommend if someone is experiencing constipation? What kind of foods would you think of encouraging them to introduce
Kate Callaghan
28:12
or increase? I would say, for the most part loads and loads of vegetables, colorful vegetables, I think I'm going to take CBOE out of a picture because I think see was slightly different as you as you spoke about
Kate Callaghan
28:26
with CBOE based compensation, it would be very different treatment strategy to just add the causes of constipation. So, yeah, let's let's say that someone is free of Saber, you know, free of a major parasite that maybe has a little bit of despises and is constipated in that way that that might make it clearer.
Kate Callaghan
28:47
Okay, so I would start with Yeah, increase vegetables, and so aiming for at least six cups of vegetables per day, and chewing your vegetables really well. So that's one We're like, oh, we'll get all the vegetables in but we don't actually chew our food, which helps us to break down those foods and also release those digestive enzymes that help us to absorb all of those nutrients from the food. So true food digestion starts in the mouth. That's why you've got teeth, okay? And then I would add in some fermented foods, and again, you're probably not going to do this with some kinds of some types of psycho, psycho psycho. So we're talking about sauerkraut, which is a fermented cabbage, full fat yogurt, coconut yogurt, and maybe not dairy because dairy can potentially trigger the constipation so I would be going a full fat coconut yogurt, and you can go with kimchi and go with kombucha and kombucha has the jewel benefit of not just helping with digestive health and that's bacterial growth, the positive but bacterial growth in your digestive system but it also helps with liver detoxification which is going to have a flow on Perfect Pun intended for helping constipation see what I didn't do. I did I did respect and, and then I would be looking at carbohydrates as we spoke about before some really good sources of carbohydrates so your whole food carbohydrates, fresh fruit, sweet potatoes, potatoes, maybe even want to look at some resistant starch so cooking your potatoes for dinner and then popping them in the fridge some leftover ones for lunch the next day but eating them cold so you're getting that resistant starch which is resistant to digestion but a really good food source for that beneficial bacteria in your digestive system. And same with cooked and cooled white rice also a great source of resistant starch.
Natalie K. Douglas
30:44
What would you add? Oh my god, I love cooked and cooled like purple or white sweet potato with cinnamon and so and coconut oil or butter or almond butter, or I wish there was some in my fridge right now.
Kate Callaghan
30:58
So I know you spoke about this Last week or the week before and I just need you to stop talking about it because we can't get those purple ones in music
Natalie K. Douglas
31:05
Really?
Kate Callaghan
31:06
I don't really like the really good ones that are kind of oh yeah it breaks my heart
Natalie K. Douglas
31:12
Oh my gosh you are missing out
Natalie K. Douglas
31:14
Can I like said I know not make it through the lack well I'd be like arrested for trying to get to say you can try they might get
Natalie K. Douglas
31:21
arrested. Okay? Damn it oh my god can you
Natalie K. Douglas
31:25
just like grow it yourself? Can you just find some sweet potato purple seeds like
Kate Callaghan
31:34
I don't think in the South Island it grows in the North Island. We can grow potatoes down here but sweet potatoes or my my daughter is actually told me they're not sweet potatoes. Mommy, they're cute.
Kate Callaghan
31:45
Little Mallory child.
Kate Callaghan
31:50
I don't think they grow down here. We get some but they're just not that good. We good sleep. I
Natalie K. Douglas
31:56
feel like I don't want to be the one to tell you but I think he could have to move I just I don't know. It's just good have a good life.
Kate Callaghan
32:04
I know well I've been after the earthquake was like Yep, let's move back to Australia where all the animals can kill you.
Natalie K. Douglas
32:11
I know that's the only downside I would be so much more adventurous in New Zealand like, here I'm just scared of everything. I'm just gonna stay in my house. We don't know I'm not that bad. But in the bush I am like Boeing loves bush walkie and he was like a Boy Scout and all that kind of stuff and so he's all prepared and I'm like, looking around for the next thing that is going to make me die and I want to push him into a snake. I'm not the best person to bush walkways. I thought I was saved the end like pushing him over it. And it was a red belly black snake and unless steak
Natalie K. Douglas
32:42
pushed him in the back and he had
Natalie K. Douglas
32:44
to jump so high. I'm like, Oh my god, I saved you. And he's like, you did not say you just pushed me into
Kate Callaghan
32:52
kill you just make you sick.
Natalie K. Douglas
32:53
Yeah, that's truth. brown ones that freaked me out.
Kate Callaghan
32:58
Anyway, yeah, yeah, they should. They will kill you.
Natalie K. Douglas
33:00
Yeah, no, I like right here. Yeah, everyone don't come to Australia. No, dude, just don't go in the bush straight.
Natalie K. Douglas
33:08
Yeah. Anyway, so what do I have to add? What we talked about our food? Yeah, so I agree with all of that. So yeah you want to as we said it's just about getting a mix of different fruits and veggies because there's different forms of fiber like soluble fiber and insoluble fiber. And the soluble one kind of attracts water and makes you like turns everything into a bit of a gel which can be quite soothing to the digestive tract and make a stool a bit easier to like slip and slide out and
Natalie K. Douglas
33:40
Softer.
Natalie K. Douglas
33:42
And then you know, the insoluble fiber really helps to add boat to store which again makes it easier to pass and helps with utility to an extent so there's no like magic food. There's no like you must eat. I don't know x food to make your poops amazing. It really truly is about variety and yeah i agree with resistant starch especially because it's delicious but I think as you said, you need to be mindful that you can't like Coca Cola and then heat them up again it's it is the whole the cold the cold stuff. I can't do cold rice unless it's in like a big salad with like raisins and nuts and lots of oil. So I guess I can do it I just thought about
Kate Callaghan
34:26
like a rice pudding. I haven't tried that. Delicious. So you get cold rice and then adding some coconut milk and maybe a little bit of maple syrup, some cinnamon.
Natalie K. Douglas
34:40
Like as in I make all of that together when it's hot and then call it or I cook rice and then I
Kate Callaghan
34:47
go Can you just cook the rice and eggs and coconut milk and cinnamon and maple syrup and maybe some nuts and seeds and maybe some some tennis if you want coconut
Kate Callaghan
34:57
I'm really not not fancy with this kinds of things.
Natalie K. Douglas
35:01
No, no Yo.
Natalie K. Douglas
35:05
Yo, yo like me yo yo food not really pretty and you're not really sure what the recipe for most of things. Take a photo. It's it's not great, but it tastes great.
Natalie K. Douglas
35:19
Good food for thought, you know, I
Kate Callaghan
35:21
have a good friend. I don't know if you follow her on Instagram, Nikki Skinner. She's one of my friends and she's an amazing food photographer. I always admire her.
Natalie K. Douglas
35:30
Do you think one
Natalie K. Douglas
35:30
of the tricks is not doing it when you're hungry because I'm always
Natalie K. Douglas
35:33
so hungry when I get to the point where my foods ready. And then I just don't have the patience to just take a photo right now. And then if I try to, it's all steamy and it blows the photo. Anyway, if anyone has any food photography tips, feel free to post them in for us. I don't know that I follow them anyway, to be honest. Just can't deal with that. Anyway, so I know I don't really have anything else to add. I just want Just say that Yeah, I agree with you in terms of eat like I would just say if you try those strategies of increasing fiber and fermented foods and water and you get worse, then you probably have CBOE or, you know, can data or some kind of overgrowth that you need to address before just eat like before following that advice, because there's, it's the right it might be the right thing to do but the wrong order, so you can't just throw more fiber and more fermented foods and bacteria on top of saber like an overgrowth already or a despite assist in terms of lack of parasite or Candida, you often need to treat that overgrowth or imbalance alongside doing that, or in a way that in stage one, get rid of the overgrowth stage to start to re recreate the gut microbiome. So it's definitely a great place to start, but don't keep doing it if your body's like rejecting it. So that's all I would say with that. Okay, so almost felt like my own having like a testicle then. Anyway, non food cures for constipation. So okay, you mentioned exercise, what else would you add to that list from for in your opinion,
Kate Callaghan
37:16
I would start the day with some deep belly breathing. So calming the central nervous system down and really nourishing the digestive systems by placing digestive systems you've only got was
Kate Callaghan
37:27
that Jason not a cow
Kate Callaghan
37:30
just one as well but you
Kate Callaghan
37:32
know, sometimes I can be accountable.
Kate Callaghan
37:37
So placing your hands on your belly and as you inhale, you'll feel your belly rise and as you exhale, you feel your belly full. And do that at least 10 times before you get out of bed. Not only is that going to be good for your digestive system, and help with that constipation, but it's going to be amazing for your whole central nervous system and really good for hormones as well and getting yourself out of that final flight and needs that risk, digest and report state which is really amazing for hormone health, and I would say was spoken that drinking water that falls into the food situation and squatting. Not necessarily with heavyweights, although that's good as well. But getting yourself into that deep squat position first thing in the morning, and it's really wonderful for mobility and longevity anyway, and bit so it's called Asana in yoga, and deep squat really wonderful to get your tonight you should see my hand movements right now. Get your your rectum in that position where there's no kinks and the stool is more likely to be in a good position to move out of your body. And when you're on the toilet, again, lifting your knees higher than your hips and you can do this with a sweaty party or just get yourself if you've got kids get get your toddler stolen. Put that under your You know
Natalie K. Douglas
39:00
what I thought you're gonna say that if you have kids just get them to sit in front of you. They will they will be sitting there anyway.
Kate Callaghan
39:08
They will be sitting there watching it oh poor dad was with me yesterday and then he looked in the toilet afterwards you big one big
Kate Callaghan
39:17
Good one, isn't it? It
Natalie K. Douglas
39:18
sounds like there's some store competition over in your house.
Kate Callaghan
39:22
I would really like to play by myself honestly, but it just doesn't happen.
Natalie K. Douglas
39:29
Thinking is done doing a poo. So yeah, I really feel for you.
Kate Callaghan
39:33
Yeah, no, it doesn't happen and I can't I try as a key Just leave me alone. Just want to know
Kate Callaghan
39:39
it's kind of weird.
Kate Callaghan
39:42
staring at you while you're doing
Natalie K. Douglas
39:43
Yeah. Yeah, wouldn't like that.
Kate Callaghan
39:47
And if you have any essential oils, digest then essential oil is incredible for constipation. So diluting this with some fresh coconut oil and rubbing it on your tummy can be amazing. I've also had pregnant women who've been 36 weeks constant for 36 weeks constipated ####,
Kate Callaghan
40:04
pregnant and constipated.
Kate Callaghan
40:09
And obviously, you're not going to rub an oil in your belly when you've got a baby in there in between your digestive system and skin. So she just diffused it. And that alone helped with constipation and relieved it within a few hours, which is pretty incredible. So you can just inhale and as well and those aromatic compounds will get around your body and any others that you would add that
Natalie K. Douglas
40:31
self abdominal massage, I would say would be another one like, so you kind of start at the right lowest side of your belly and do like slow, gentle circles in a clockwise direction. So and after a few like, you know, you're like you're not trying to tickle yourself, but you're also not trying to destroy your colon. So that kind of pressure in between. It's actually probably a lot easier if you just Google it and watch like a YouTube video on self abdominal massage because it's quite difficult to like describe so have a look at that. That can really help I totally agree with that deep belly breathing I'd add that I get people to do it before they sit down to eat as well because I'm willing rush rush rush throughout the day and then we like inhale your food. I don't know about you, but I people watch a lot, which is a little bit creepy, but I do, and especially when I'm at cafes, and sometimes I'm like,
Natalie K. Douglas
41:18
people like
Natalie K. Douglas
41:20
telling a story and inhaling the food at the same time. And sometimes when I watch men, I sweat I only like chew twice and then they swallow. Like, have you ever seen a man put like the size food they put in their mouth, but when does it sometimes and my brother to actually my brother, it's not as bad but bone like sometimes I'm like, did you did you chew? Did you actually chew that? truly interesting. Anyway, most people don't
Kate Callaghan
41:43
chew enough. I know. I didn't I probably don't because my kids don't steal my food. Like it's my food.
Natalie K. Douglas
41:50
Yeah, yeah, I'd be anxious about that too. Yeah, try and tell people like to go through a week if they can of doing like the 22 rule to like, try and achieve You food 20 times before you swallow it, which even just bringing awareness to that, even if you don't get all the way up to 20 it's like, oh, wow, I only chew my food like, three times and then I'm like, and then I swallow it. So that's definitely an activity to try. Yeah, the only other thing I'd add would be making time to actually purge so when you feel the urge to to go and poo, like, it's, it's really important that you listen to that instinct, because otherwise, you know, it will pass I mean, was all held in approved before and I don't mean like, I need a poo and then just, you know, stopping squat wherever you are, but you know, as close to try to get to a bathroom as quick as possible and making and, you know, we like Kate, Lisa was saying on the podcast with you that was the topic for this year about how important is to teach children to follow that instinct of an urge to food means I need to go into we're not holding it in. But it's the same for adults like you know, Don't just hold it in. So make time and sometimes that might mean if you know that you're a morning poor like making sure that you allow enough time to who in the morning completely and not like oh my god I only have like, like 30 seconds to prove I can't fit it in and then you're sitting on the bathroom being like I need to prove I need to prove and you're in this like anxious state, that's probably not going to happen as well as it should. So making time for poo even if you have to schedule it into your Google Calendar, which I haven't had to do yet, but it's not something that I'm averse to. I'm a morning power and I make time to your morning pull out or enough
Kate Callaghan
43:38
Morsel
Kate Callaghan
43:40
workdays morning because the kids are at daycare. Yeah, otherwise it's evening honestly. And it really depends on when I'm most relaxed.
Natalie K. Douglas
43:49
Yeah, yep. Yeah, I've always been a bit of a morning who are although I can sometimes being afternoon, and especially if I've woken up and then yet had to rush out the door, but I just Start feel like it's a good day. I haven't started off with a well formed store.
Kate Callaghan
44:04
I think women to come in the mornings.
Natalie K. Douglas
44:07
I feel like that would make sense. Because you know, we spend all day eating and then kind of need to start the day fresh. Yeah. Anyway, so there are the other thing I was going to say is there are also plenty of like natural aids you can use to help with their emotions. But again, I would still start with all the food and exercise and other strategies first, because anything that is lacking additional aid to help you pass about emotion like kind of magnesium sulfate, which is also known as Epsom salts, you can get through grade ones and those can help but it's again, it's lack of bad day to use while you're finding out well what is actually the root cause of this. So I'm definitely not averse to things like that. Like even you know have laxity in etc, as a band aid because it's so important that we pursue, like, my priority is to keep things moving for people because it's how we get toxins out. But never would I ever just prescribed that and be like, that's just what you have to do. Like, here's a bad day. Let's find out what the underlying causes here. So, yeah, that's something I would make people aware of. Um, anything else came like around constipation that we needed to discuss.
Kate Callaghan
45:27
Huh? Have you ever tried ballerina team? What is
Kate Callaghan
45:34
the laxative tea when I used to work in PR my friends? Yeah, yeah, ballerina tickets so good for you know, keeping your dream. I did it once. Like that was the worst thing ever. Because you get cramped. It's like, you bring gastro in yourself.
Natalie K. Douglas
45:49
Oh gosh. Don't do it. We don't really want to sounds like it's horrible. Horrible. Oh, the only thing I would mention is I get asked about enemas and colon hydrotherapy and my opinion on that is, again, it can be a tool, especially if you've got backed up stool like you've got frequent action, or you've been constipated for a long time, I do believe that it can be a really helpful tool to use to kind of help reset everything. But I certainly don't think that it's a long term strategy to be using. I think it's just a tool to help clean the backup out, and then to work on preventing that from happening again. So it's kind of like it's Yeah, it's a short term strategy to help again while you're addressing the underlying root causes and in terms of colon hydrotherapy, I'd say if you like, if you are someone that's not gonna listen to that and he's going to do it regularly like the colon hydrotherapy which I don't recommend doing regularly, but if you are Then the gravity method is the safest one to use because it relies most on your body doing something as opposed to it being more, you know, a pumping type thing. So, that's just something to consider. But I would say, overall, it's not it's not what I would recommend as a long term kind of way to help you keep moving. Keep moving your mouse So, yes, that's that side of things and any signs of blood in your store or really bad pain when you're pulling, make sure that you are also getting someone to check that out physically so I guessed her interreligious considering doing a colonoscopy and endoscopy to make to make sure they can rule out anything else. And then the pelvic floor physio would be another one to do an examination and see if there's anything going on with your pelvic floor muscles. And yet a gynecologist if you haven't Any other signs of endometriosis. So just making sure that you cover all your bases and work your way through all the treatment suggestions that we've used and invest in help along the way, because it's too important not to a great, awesome. So the last part of our little podcast today is something we're going to share with each other and the listeners if there are still listeners at this stage. What like what is something that you are loving at the moment that you'd like to share, like just in your life generally, like a recommendation, it could be anything.
Kate Callaghan
48:37
I am really loving. So I've been listening to john Maxwell's leadership podcast. And I've been listening to hear one of the episodes is the four stages of growth. It's actually two episodes, but I would highly recommend everyone listened to that and because he talks about how we need to continue to develop and work on that personal development and personal growth in order for Tomorrow, to be better. Like just getting older is not guaranteed better tomorrow. We need to be growing and changing and evolving and always learning and unlearning and relearning. And, and I think it's it's awesome bonus into it john Maxwell leadership podcast
Natalie K. Douglas
49:18
What about you? I love it that's awesome mine is far less helpful.
Natalie K. Douglas
49:25
Fun Fun Is it fun? Fun? It's like it's not fun. I mean, it's delicious. So I've been loving, making Sarah Wilson super fruity lasagna, and it's in her simply chefs book. Now I don't exactly follow the recipe down to a tee because I'm just I just don't do that generally. But the whole concept of I think the recipe is also available online for free if you just Google it. But the whole concept of it is like, I love it because it's it's kind of like an old one dish. It's packed full of veggies. Instead of using pasta sheets as the lasagna, she uses like rice paper sheets and also Nori sushi sheets. And instead of the ML sauce, it's pureed cauliflower, and it sounds like like you know, that's not really exciting but it is trust me I find it so delicious. And what I've been doing lately is mixing the light because you'd mentioned it as well. I've been doing half minutes and half soaked like us or so soaked lentils is what I've been using for doing an experiment with my gut health as well and just increasing food variety and fiber sources just to see how my gut response to that and that's been really delicious. And as I said I kind of changed the recipe a little bit so I just choose whatever veggies I want to put in there. So it might be like sliced eggplant or slice of Katie sometimes I pure a pumpkin or carrot instead of I think in the recipe it might be sweet potato I'm not sure I have to double check but go and have gone Have a look at that it's so delicious. It really hates really really well. And you just make it in one of those round cake tin so it it's really um so that's that's my little recommendation that I'm loving at the moment so maybe you could maybe people can like eight that while they're listening to your recommended podcast and then it'll be amazing. Sounds very hipster. It does doesn't it? All right. Well, that's all we have to say. I believe today Kate any updates or anything that you wanted to share with everyone before we wrap up?
Kate Callaghan
51:37
I will be notifying people about the next round of healing helps eliminate a Maria soon looking to launch end of September. Now just because I'm updating a few things. I'm also running a vitality reset program at the Stata September and a spring fling edition of vitality reset with two other health practitioners and that's going to be focused on addressing all areas It's about life. So food movement, and self care self worth, and getting a toxic load down in our life. Having foreign connection, gratitude, absolutely everything. So if anyone wants to get involved in that, then please feel free to shoot me an email Kate at
Kate Callaghan
52:17
the holistic
Kate Callaghan
52:18
Nutritionist.com.
Natalie K. Douglas
52:20
That's awesome, how exciting. I love that I'm all about play and joy at the moment. I'm trying to bring more into my life. But that's a subject for another day. So cool. So we'll keep an eye out for that. For me. I would just say third rescue is still open at the moment, we're still running it as an always on program. You can still book in for a free discovery call, just via the link is actually in my Instagram buyer. And that's literally just a short discussion about you know, where I think the next step your health journey should be in relation to thyroid health, so don't necessarily have to be diagnosed with Ashley motos or an underactive thyroid, if you just feel like, hey, I've got all of these symptoms of it. Do I record? Do I think that the program would be right for you? Do I think one on one stuff would be right for you? Or do I think that there's something else that would be right for you. So it's really just an opportunity to have a discussion with me about the next best step for you and to ask any questions that you want to in relation to thyroid rescue and how it works, and all that kind of stuff. So you can book in for that. That isn't it's not like those appointments aren't available all week long. I only schedule a few days in for those. So making sure if you do want to have a chat, then jump online, there's a Yeah, there's a link where you can just book some time and no obligation to purchase anything. It really is just because I don't want to let people into the thyroid program if I don't think it's the right thing for you. So anyone who wants to join has to have that conversation. With Me first at this stage so that's all,
Natalie K. Douglas
54:04
Kate yet.
Natalie K. Douglas
54:08
Thanks for a great chat about one of my favorite subjects ever. Thank you We spoke for a while about we did well done. I feel like I could keep speaking but anyway, we will
Natalie K. Douglas
54:20
keep going with all of these fun topics as always any suggestions to flick them our way? We are still working on getting this podcast on Spotify. We are both a little bit tech technology technologically challenged.
Natalie K. Douglas
54:35
And apparently candles are not speak or pronounce.
Kate Callaghan
54:39
Sorry, do you graduate with honors? Yes.
Natalie K. Douglas
54:45
Oh, so give us some time we are working to make that happen for you. In the meantime, or they already listening to the podcast. I'm not like how you can make it stupid. Anyway, we're just working together on Spotify. So that is all we will talk you all soon Okay, you have a lovely day, internet. Bye Bye.
Outro
55:07
Thanks for tuning in to The Holistic Nutritionists Podcast. Remember, we love to make the show relevant to you have any questions or topics you'd like us to discuss, just submit them to [email protected] and we'll get them answered for you. Also, don't forget to subscribe, rate and review the podcast on iTunes and share it with a friend. And if you're looking for more info about how we can accelerate your journey to optimal health you can find me, Nat, over at NatalieKDouglas.com and Kate at TheHolisticNutritionist.com. See you next time!
Welcome to The Holistic Nutritionists Podcast!
If a professional, polished, well-edited podcast is what you're after…then we're not for you!
But if you love unfiltered banter, unedited bloopers and authentic heart sharing then we are your ladies.
We also have the most practical tips on holistic and alternative health care too 😉
Have a question that you want answered on the podcast or want to be interviewed? Get in touch!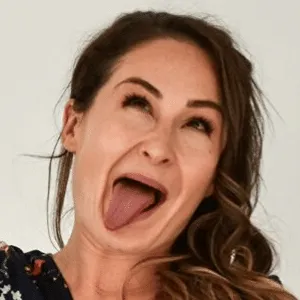 Natalie K. Douglas | Thyroid Healer
Natalie K. Douglas ("Nat") is a Holistic Dietitian and Nutritionist dedicated to Thyroid, gut and hormone healing.
Nat shows stressed, burnt out, overwhelmed women how to value their worth again, change their mindset habits, prioritize healing, and reclaim their vitality. Guaranteed.
Her clients say she's the right girl to see if you've tried the conventional approach and nothing has worked.
Kate Callaghan | The Holistic Nutritionist
Kate Callaghan is a Holistic Nutritionist, Personal Trainer and Lifestyle Coach who specializes in women's hormone healing.
She recognizes that there is no "one size fits all" diet or "magic bullet" which is going to cure all illnesses.
She focuses on having a thorough understanding of your personal goals, needs, likes/dislikes, support networks and lifestyle in order to create a food and lifestyle approach that suits YOU.
Search my content by category…
LIKE WHAT YOU HEAR? Help us spread the love with a 5 ⭐ review on iTunes!