#67 Opening the Door to a Perfect Pelvic Floor - with Lisa Carnie
The Holistic Nutritionists Podcast
"The pelvic muscles and pelvic floor play a huge role in sexual function and dysfunction. If those muscles are weak, then generally women's orgasms will be weak. And if they're too tight, then usually the woman will have pain during sex and a whole host of other pain conditions. And that's not much fun!"

Lisa Carnie | Physiotherapist, Sportswoman & Pelvic Floor Specialist

Tweet This!
LIKE WHAT YOU HEAR? Help us spread the love with a 5 ⭐ review on iTunes!
SUMMARY
TOPICS COVERED
GUEST BIO
TRANSCRIPT
SUMMARY
In Episode 67 of The Holistic Nutritionists Podcast, Natalie Douglas, Kate Callaghan, and their guest, Lisa Carnie (Physiotherapist, Sportswoman & Pelvic Floor Specialist) discuss what to expect with pelvic floor physiotherapy and how pelvic floor therapy works.
TOPICS COVERED
What made Lisa want to become a pelvic floor physio
What a pelvic floor is and why is it important
Why its not just mums who need to be aware of pelvic floor care
Tell-tale signs that you are having pelvic floor issues and need to see a professional
Self checks at home
Seeing a pelvic floor physio after birth
What you can do during pregnancy and post-partum to help with pelvic floor health
Are kegels the only way?
Incontinence and recovering fully post-pregnancy
When to reintroduce high intensity exercise post-partum, and the dangers if we introduce too early
Poop and your pelvic floor
The deal with an overactive pelvic floor
A"strong" pelvic floor for better sex + DIY strategies 
Lisa's thoughts on "50 shades of grey kegel ball sets" and Yoni eggs
Chatting to our kids about pelvic floor health 
Lisa's current projects and where to learn more
GUEST BIO
TRANSCRIPT
Intro 0:00
Hello and welcome to The Holistic Nutritionists Podcast, with your hosts Natalie K. Douglas, Thyroid Healer, and Kate Callaghan, The Holistic Nutritionist. Nat and Kate are degree-qualified dietitians and nutritionists, certified fitness instructors, speakers, and authors. If you love unfiltered banter, unedited bloopers, and authentic heart-sharing, then we are your ladies! Now it's time to sit back, relax, and get ready for our latest tips on living your healthiest life possible.
Kate Callaghan 0:34
Hello, and welcome back to another episode of The Holistic Nutritionists Podcast. Today, I, Kate. This is Kate speaking, I have a very special guest with me. One of my beautiful friends here in Wanaka. Lisa Carney, who is a Pelvic Floor Physio. I've often referred to you as my vagina physio but you're much more than that. Now, Lisa has over 15 years of experience in the field but I'm going to get her to chat a little bit more about what she does. Welcome to the podcast, Lisa.
Lisa Carney
Thank you, Kate.
Kate Callaghan
Thanks for being here. Sorry for referring to you as my vaginal physio.
Lisa Carney 1:12
No, I get it. It's called all sorts of things. Don't worry.
Kate Callaghan 1:15
What's the funniest thing you've been called?
Lisa Carney 1:17
I think my favorite is the funny physio.
Kate Callaghan 1:19
Oh, yeah.
Lisa Carney
Yeah.
Kate Callaghan
That could be like your tagline.
Lisa Carney
Oh, God.
Kate Callaghan
I don't. I don't know why you called yourself Pelvic Physio Solutions, when you could be the funny physio?
Lisa Carney 1:31
I don't know. So so much more simple.
Kate Callaghan 1:35
Yeah. Alright, so we've got a lot of questions to get through today, as such an important topic for both women and men to understand. I think we really just don't talk about it enough. And I think it's very, I mean, the mainstream knowledge of pelvic health, it's very surface, very, just do your kegels and you'll be fine. And we're going to talk a little bit more about it and you're going to give us so much information and it's going to be so valuable for everyone. But first, the first question that we ask all of our guests is, what did you have for breakfast?
Lisa Carney 2:05
Oh, what did I have for breakfast? I had scrambled eggs with avocado and actually almonds. Combination, but almonds I just had a handful of nuts as well. Yeah. And for my my son as well. We always have cooked breakfast in the morning usually.
Kate Callaghan
Delicious. So do we. So do we. My children are becoming quite demanding.
Lisa Carney
Yeah, yeah.
Kate Callaghan
You realize that this is kind of special. Anyway. So, good for them though. All right. So can you please start by telling us a little bit more about what made you want to become a pelvic floor physio?
Lisa Carney
Sure, saying. So I had a, I had a, I've been a physio for a long time with 16 years as a physio and when I had my own birth. I had my son six years ago now. And I really thought that I would be able to recover just fine after the birth. I'm a physio and all about muscle. I can, I'm fit, I'm strong, I know what to do. And after my birth, it really wasn't the case at all. I had a bit of a disastrous birth and really didn't know where to turn to for accurate information or support. And it kind of inspired me to take my twist on it to say that I was really in a good position to be able to progress my knowledge in the physio area of specialization, and really, with all of my years of experience of as a physio, but then be able to hone in on why it was so important for women to have this information through pregnancy and support after birth to recover. And pretty soon once I got into the field a little bit more, I really understood that a lot of the patients that I was seeing as a general physio were front coming through is problem that has been sustained and like a 60, 78-year-old woman that had since after birth. So yeah, it really did inspire me to be better. And certainly working in Wanaka has made me, it demands the population as high-level functioning. A lot of them over here as well. And they're pushing me to get better and better and better every day. So it's a it's a fabulous, fabulous community to work with. So yeah, so I was inspired through my own journey, and then became rather obsessed when you realize actually how much of a difference you can make in someone's life. And giving them the preventative, preventative picture first, and sort of empowering women to realize they don't have to put up with a lot of these problems that they do. And just realizing it was very, very under-serviced area, it was a gift. So yeah, all the more reason or the more motivated to to bit, you know, upscale and become obsessed, and study, study, study, have my hidden books for so many years now. And course-after-course, I've gone abroad to do my training. And yeah, now here I am. So.
Kate Callaghan 5:05
You definitely are very talented and are making a huge difference in many women's lives. So thank you for all that you do. As you said, you know, I think there's that lack of awareness, when we have kids, we kind of expect that oh, yeah, we're just going to have incontinence issues throughout our life, we'll never get to jump on the trampoline again. And just take it as a lot in life for having kids is that what we should be doing?
Lisa Carney 5:34
I mean, it's definitely a perception that incontinence is a normal part of having a baby in getting older. And I was at my grandparents' house the other day, and we don't have a TV at home but I was I was there when they had the TV going and this advertisement came up about this pad company saying just pat up and then you'll be able to play tennis without leaking. And always a pull that was like, what is this advertisement? This is disgusting. You know, so this very much a perception of public perception that you put the pad on and that's that's the treatment. And I mean, I largely think that incontinence is so common because nobody does anything about it. It is, it can be preventable and it can be treated. And of course, not not everything can be traded, but the majority of it can be. And I just think we need to empower women to understand that. And, and mean as well, actually. And yeah, there's just a general, we need to educate and promote and very much change the public belief system around that. So, yeah.
Kate Callaghan
Absolutely. 100% agree. Now, I mean, we just spoke about incontinence and that's often one thing that we connect the pelvic floor with but can you talk a little bit more about what the pelvic floor is and why it's important? Is it just important for not wetting your pants?
Lisa Carney
That's important for not wetting your pants, it's got a it's got a huge role. These muscles are remarkable. They, they, if you don't have a pelvic floor, there's nothing to support your pelvic organs. So the pelvic floor prevents prolapse, so with the pelvic organs can. So that's the bladder, the uterus in the bowel, and supports them to stay put in your pelvis. And those muscles respond to pressure that comes down on to them, like when you cough, or you sneeze or you laugh, those with muscles should push back up and that's what keeps you dry and continent. The muscles also have a huge role to play in sexual dysfunction, sexual function. So if those muscles are weak, then generally women's orgasms will be weak. If they are too tight, then the usually the the woman will have pain with sex. So that's not much fun. So so the health of the pelvic floor has a huge role to play in sexual function. And those, so those muscles if they if they are too tight as well, that can also contribute to a whole host of pain conditions. There are there are key stabilizer to your core, they actually make the the floor of the core. So people talk about the core is in the abdominal region but really, if you think about it, like a can of Coke, where you've got the diaphragm at the top, dibs at the front, multifarious along the back, and the bottom of the can is the is the pelvic floor, in that system, it's very much a system. So the abdominals are nothing without the pelvic floor, the pelvic floor is nothing without the abdominals. They work together as a system. So, so yeah, so pelvic floor issues come up from like pelvic floor problems. Back pain and hip pain can be hugely correlated to having covered for dysfunction as well, more so than BMI even. So they've got a, they've got a fantastic role and it's very little and little, little very, not very well understood by the public about their role. I think yeah, yeah.
Kate Callaghan 9:02
Fabulous. So it's not just moms who need to be aware of pelvic floor care?
Lisa Carney
Not just not moms. So, I hate it. Oh, funny story. You might not enjoy me telling this, but I had a guy here yesterday, and it was an employer, HR guy. And he, he was like, so what is it that you do? Do you treat men as well? And I started talking about erectile dysfunction. And his ears turns out, he's like oh, so you mean that we can, we can do something with, we've got pelvic floors for men? They had no idea about a pelvic floor. And I was like, yeah, so if men have a strong pelvic floor that can improve their sexual performance and enhance sexual pleasure, and he's like, Oh, so what do I have to do, Again? Like, what? Oh, it's funny, so, so yeah, so I think, for men there's definitely a big role, they have a huge role to play as well. So.
Kate Callaghan
Now, you will never run out of business. So what are some telltale signs that someone is having pelvic floor issues, and they need to go and see a professional?
Lisa Carney
So generally speaking, like those weaknesses, pictures, the weakness pictures for the incontinence, so urinary incontinence, we also do see a lot of people with fecal incontinence or leaking of wound, so for a little, a little fat slipped out. That's usually a sign that something is not quite right through the pelvic floor as well. If feelings of kind of heaviness and dropping down into the pelvis, that's usually a sign something's not quite right, and look looking towards prolapse symptoms. And so again, sexual problems like a lack of sensation, or pain with sex, lack of lack of pleasure, lack of orgasm, lack of intimacy like that, then that's usually a sign of a problem. Bowel problems can be hugely caused by a pelvic floor disorder. So things like constipation, fissures, hemorrhoids, when the bowels just don't feel like they're quite giddy, and or you're feel you've to push somewhere to push some with physically with the hand to be able to empty out the bowels. That's all signs of things that can be going wrong with the pelvic floor as a bigger picture of health but but generally, there is a bit of pelvic floor component in there too. Urinary incontinence in terms of urinary urgency we have to dash off, to make a quick dash to the toilet then that can be a problem with pelvic floor as well. So yeah, there's quite a few things that can be very obvious signs. For me and for pain, women can, men can feel pain behind the scrotum into the testes into the rectum. They can have pain, painful, painful orgasm, painful ejaculation that can also be signs of pelvic floor dysfunction. And for women, they can feel pelvic pain, like so that's hip pain, back pain, into the inside the vagina pain was to be your pain. And so yeah, a lot of pain problems can be caused in trace back to pelvic floor disorder.
Kate Callaghan
So many of the things you just mentioned, are I think what appears to me is that a lot of people accept them as just normal, as just part of life, as part of getting old, or just just them like not being able to experience orgasm, or not feeling pleasure during sex, or finding sex a little bit painful, or you know, not having that incomplete evacuation with bowel movements. People just accept it as normal, but what you're saying is, it's it's not normal, and we should actually look into addressing it.
Lisa Carney
Absolutely. 100% Yeah, I think everybody should know the status of their pelvic floor and have a check basically, because it is it is just that massive perception that these problems just need to be put up with, you know, and and largely, it's, there's a, there's a large crossover with the medical profession. We work very closely with the GPS and the specialist. And a lot of these disorders that we're talking about there there is no surgical option, there is no medical treatment for them. So you know, medication might take them so far. And it really is about reeducation about lifestyle, about education of the muscles, and yeah, so it's such a such a huge role about yeah, fluid and fiber and just getting people pooping right.
Kate Callaghan 13:21
So let's, let's talk a little bit more about pooping. We're going to segue into poop, we'll come back but so tell me a little bit more about your thoughts about poop? Why should we be looking at our poop? Why is it important, and what's your role in in helping people poop?
Lisa Carney
Poop, poop is probably one of my biggest deal with to discuss. I'm so happy you brought it up. I was giving a talk at the Queensland Medical Center the other day with the GP's and I was started to talk about poop and we were having this lovely pleasure. Should I stop talking about poop, they're like, no, no, please, you're really a good company to talk about poop. It was great. So my role with poop. A lot of, a lot of pain, a lot of, let's talk about constipation first. So if there's a lot of bowel or bladder problems, and even so many problems that stemmed from constipation, so right back to if you're having a baby and you've had the baby and you've got the diastasis through the middle with the separation of the tummy muscles. You're trying to heal the diastasis, but you can't because you've got a big belly full of like constipated poo, you know, you never going to get a flat stomach again, if you've got a big belly full of poo. So clearing constipation and constipation is one of the biggest triggers for overactive bladder. We have to rush off to the toilet. So and there's so so there's so clearing out these concepts. There's clearing out the poo and retraining the sensation of the rectum for what it feels like to have a normal poo inside the bottom. And in teaching people that and that they shouldn't be, they should not be holding on to that. They need to get once they have that sensation to poo, then off you go. There was no delaying that, you you've got a window of opportunity to poo and if you missed that window, then things are things can spiral downhill pretty quickly. So, so yeah, so so constipation is a big thing. We also see people with Hemorrhoids and fissures. So there's a lot of pain and sometimes when people are passing a bowel motion when they've got a fissure and people get scared about holding on to that they tighten up those muscles in reaction to the to the pain and over time it just spirals out of control where you're trying to pass about motion but the muscles are too tight to pass before you in that pushing before you end up doing some damage. So yeah, so that so we can relax off those muscles and teach people how to poo properly in a relaxed way without straining then the fissures are actually able to heal. So, yes, a poo, poo has a big role to play and lots of childhood incontinence problems as well so constipation is a big cause for big wishing and sort of urinary day symptoms as well. Day problems with the kids, leaking in the day, and poo, yeah, nothing and poo can also be a big contributor to pain. So you've heard the term IBS?
Kate Callaghan
Yes.
Lisa Carney
Irritable bowel syndrome. So for me, that's an indication of a bowel dysfunction. I don't you know, but but it's but there's a lot of people that have this diagnosis of IBS and they sometimes have a lot of pain associated with with what the bowels doing and what the guts doing. Now, through a very complex process of convergence on the, I won't go into the path on first behind it, but a very complex process can happen and and that can start triggering off pain in different parts of the body. So, so gut problems and bowel problems can start triggering pain into the bladder, for example. And then it ramps up the pelvic floor and gets it tight. So, you know, so actually, bowel problems can can be a precursor, be a driving force behind some kind of pain conditions as well that we say. So, poo.
Kate Callaghan
Poo is really important to as you're saying, look at the whole, like, we can't look at different parts of our body in the isolation, because everything just affects each other, we need to look after the whole.
Lisa Carney
That's and absolutely like, I think, largely a lot of the pain patients that we see are people who have failed lots of other different treatments. And I think that's the downfall as we're lots of people just look oh, you've got a sore toe, you know, okay, let's go look at the toe. But some people come to us with pelvic pain, but it might be a problem from the toe that it's caused the pelvic pain, you know, it's it's your body's one big massive kinetic chain and it really does. And I think that's what I was missing so long as a general physio and and people not getting better because they're wasn't looking for the full picture and actually understanding the role of the pelvis in the pelvic floor, and some of those other other problems, pain conditions. I mean, I do really think if we teach our kids to poo, poo well, understanding poo, understand what it looks like, understand what they need to do to have a healthy, good-quality poo. And if it's not like that, then what do they need to do to change it, then the world would be a much better place.
Kate Callaghan
So, what, what are some tips? What are your favorite tips for teaching kids how to poo? Like, it seems all that we forget, and we need to relearn how to poo, what what's happened then? How can we, how can we really nurture that and empower our kids with that information?
Lisa Carney 19:03
Yeah. I mean, I think taking like, certainly do we don't want kids to be emptying because just in case, we don't want them to be okay, I'm leaving, you're leaving the house now you have to go into a pee. No, they pee when they need to pee, not because it's convenient to pee. And so it's it's just training those habits out of kids because a lot of these habits that we see in adults can be traced back to childhood habits. So and generally about poo, if we're teaching our kids to relax and have a nice, calm environment in the toilet, it's not a rushed process. It's not a, it's not a process which is which does needs to be, they certainly don't need to be straining or pushing. Generally, bringing kids feet up on a footstool can help the the muscles to relax to have a nice poo that just glides out. I wish you could see my hand movements right now.
Kate Callaghan
I can imagine your hand movement.
Lisa Carney
The food just slides out and they're breathing that poo down. They're not pushing like heat pulling it out. And if they have the heat pulled out, then we actually need to go back and see why. If it's not a nice soft-formed motion, why not? Are they having enough fluid? Are they having enough fiber in their diet? And are they muscles relaxed enough to be able to do that to pass emotion, and if it's not, they need to know, the kids themselves need to know what to address that? My son, my son this morning said to me, oh, just did a perfect poo, mama. It was a castle with a snail on the top.
Kate Callaghan 20:33
Castle with a snail. Perfect.
Lisa Carney
I just think, just creating an awareness. So, that the kids should look, they should look in the toilet. What does it look like? What does it smell like? Does it smell fresh, it shouldn't be smelling like it's been you know, rotting in the bottom for a long time. It should smell reasonably fresh. What's the color? It shouldn't be dark, it should be nice and you know, light color and and about a handful not not the kids handful you don't have to pick it up and measure it obviously but to just been really having an awareness of what it is and it shouldn't hurt. If kids are having poo that hurts, then we absolutely need to jump on that straight away. Because that can very quickly spiral out of control. Where you could start withholding the poo and then bewind up, backed up, and impacted and you know, and it's with skid marks on those, undies to start, and you know it can become a lot worse than that. So, yeah.
Kate Callaghan
Great tips there. Olivia often asked Aaron to go in with her daddy, can you read a book while I do a poo.
Lisa Carney
Lovely. I liked it. I liked it. It should be a nice process for a child, a fun process, and not something to fear. I certainly don't want parents to be installing any toilet phobias to their children. So a lot of, a lot of people don't want to poo or won't pee in public and public at all, or cafes or anything like that. And kids pick up on that, you know. I really my son started putting toilet paper around a toilet one day and I'm like, what are you doing? He's like, oh, I have some you know, this is someone show me to do this in a public toilet. I'm like, no, just sit on it and go like it's not, you know, it's okay. And all like squatting and hovering above the toilet, public toilets differently doesn't allow those muscles to relax and to completely evacuate the bowel and the bladder. So no more squashing and hovering.
Kate Callaghan 22:33
There are signs on the toilet signal lab scan on top of them and squat on them because they're very like.
Lisa Carney 22:37
I'll say then, I don't mind if you're actually squatting on the toilet, I think that's even better, you'll evacuate better. Of course, the cafes don't like that, but but it actually will help you to clear out the bowels way better if you squat over the top like that.
Kate Callaghan
Well, I think that's how most traditional cultures poo like when I was in Africa and lived there for a few months, where you pooed in a hole where your hips were lower than your knees and I was spoken about this before in terms of that position that you want to be in to poo. So can you can you talk a little bit more about that and how we can sit down on?
Lisa Carney
There's an ideal poo position that squat down, that the muscles as puborectalis muscle it hooks and behind the bowel and it's actually a continence mechanism to create that we kink in the bow. And in so to be able to relax those muscles that you actually need to bring your hips higher than your knees. Otherwise, you're passing a poo through a through a kink rather like a kink in the hose rather than a nice straight, a nice straight hose. So it requires more force and more pressure to get down which obviously we don't want. So, so yeah, that squat position is ideal. Have you ever seen the rainbow unicorn? The video?
Kate Callaghan 23:50
The unicorn poo. Yes. I was just about to mention that.
Lisa Carney 23:54
That's so brilliant. I absolutely love it. It's so brilliant to educate people why kids love it too to say so. And but yeah, generally getting getting those muscles to relax off, we can do that out officially, like what by by using a footstool, and the Squatty Potty stools where you actually bring your feet up onto a stall so that your hips are being higher than your knees, relaxing your tummy out, even bulging it out a little bit. So and I think that's a lot of where we fall down is that there's a society really where there's an overactivity of the of the muscles with the abdominals to pooed on, the pelvic floor is on, and people are just rushing. They're rushing and they don't give them time themselves time to stop and poo. You know, so many of my clients say to me like I just don't have time to poo. I'm like, you've got to be kidding. It takes like what? A minute? You're telling me you don't have time? Of course, I don't said it to him but I you know, educate them and coach them on how-to, it's a minute of your life but it can save you having so much problems if you do a relaxed poo without straining. Yeah, so.
Kate Callaghan 25:13
I have been guilty of one time trying to hurry Olivia along and she pulled me up. She said these things take time, mommy. Good, call. Good, call. Okay, you poo. Can be a good wake-up call.
Lisa Carney
Learning a lot from your children don't we?
Kate Callaghan
We do if we stop and listen.
Lisa Carney 25:26
Yeah, definitely.
Kate Callaghan
Now you touched on their kind of that our overactive pelvic floor. And I remember I, when I came and saw you this was an issue that I had that overactive pelvic floor, which I think we spoke about this, it stemmed from, you know, always being switched on. And I've got a long history of competitive gymnastics, and dancing, and aerobics where I would always be pulling my tummy in. So can we talk a little bit more about this overactive pelvic floor, and how it happens, and what issues can stem from that?
Lisa Carney 26:00
Sure, I've written a pelvic floor as, or we can probably more than half of my patients have this problem rather than weakness. And, and and for example, what you're talking about and certain patient populations, the dancers and the the gymnast, and the whole stride is those that are kind of told to to hold in the tummy, pull it in and stay like that all day. And again, there's a generational shift, as well of, you know, Facebook and Instagram where you never know when a photo is going to get snapped of you. So people just hold their tummies and all day long. And, and over time that that the pressure created if you imagine that you've got a balloon of pressure inside your tummy if you're gripping your abs through the middle, that pushes pressure down and out through the pelvic floor. And over time, those muscles have to fight back against those pressure that pressure, and they can tighten up. So and generally we see these girls, we ask them a few questions. So if you've got, have you have you had problems with tampons, problems using tampons, it's generally painful to get in and out, painful intercourse, hip back or pelvic pain, constipation, urinary urgency, things like this can really lead us into suspecting overactive pelvic floor. And it is, it can be a it can be a problem. So it can not only lead into those things but and from from a general public awareness thing is that people think they'll cure their incontinence by doing kegels, right? So where you strengthen the pelvic floor muscles. Now, these girls do kegels and they get worse, way worse, way way worse, and start having problems more and more problems. So they generally can't cure themselves. And sometimes the pelvic floor can ramp up from other reasons like, but we talked about before, like the pain problems in the bowel or endometriosis pain or other drivers like thrash, things like that the pelvic floor can ramp up a little bit. So yeah, so the overactivity can create problems and fear because first as a as a treatment, we actually have to down train and get people to breathe and let go and let go and breathe down into those muscles to have those muscles relax first. And sometimes it requires sort of internal treatment as well to let go of those muscles before we can actually get those muscles functional and strengthen up so that they can exercise and do what they want to do. Essentially, it's like having a if your if your pelvic floor is overactive and not responding to that pressure that we talked about, it's like having a gear and a bike, which is just stuck, you know, it's not working. So the responsiveness of the rest of the system, the diaphragm, the abdominals, the back muscles, is just knocked out, it's wiped out completely, you can't respond to that, the body can't respond there's a system anymore. So yeah, and additionally, these girls have if they're pregnant, these girls have a little bit of trouble delivering a baby, if you've got over at pelvic floor muscles that don't relax very well. How do you deliver a baby through that? It's not easy.
Kate Callaghan
Yeah, I think I came and saw you before I gave birth to Ed hoping it was, maybe before Olivia, or maybe in between. But yeah, I found great value in that treatment. You said not treating yourself for bringing yourself through it? Because that internal examination, which I mean, some people might be going what? What do you mean, internal? So yes, you need that internal examination, because you really allowed me to see where I was holding on, and which I wouldn't have been able to pick up on myself. So you just, you created that awareness for me of my body, which I could then take away and feel empowered to, to look after on my own but I wouldn't been able to do that without you.
Lisa Carney
Wonderful to hear. Good. Yeah, and I think largely it is an education role like without an internal examination, it really is a guess, it's a guess, you know. We can suspect things but of course, not everyone, we don't, we would only do an internal examination of these fully consented. There is other options for you know, external observation, ultrasound, and things like that if women are not comfortable with an internal examination, but most women are, most women are. So it's it is it gives us such useful information to be able to guide rehabilitation. And yeah, we do a lot of a lot of self-explanation. So just teaching women about their own bodies, basically. Yeah.
Kate Callaghan
So good. So good. Now, this is something that I know that you're really passionate about, and which is important to be passionate about and get the message out there. In regards to seeing a pelvic floor physio after birth, when should that happen? Who should it happen for? And why?
Lisa Carney
After birth, particularly?
Kate Callaghan 31:18
Yeah, yeah, so I know, we've spoken before about the how the French look after.
Lisa Carney 31:25
Yeah, I think the French have a great system where they, it's absolutely a standard care, to have a postnatal assessment, they actually have more than one after every baby. So every baby is different, they have publicly funded care, where so the woman don't pay for it. And that's just standard. So I truly believe that there should be in New Zealand and hopefully we'll see it one day, it is in the Australian plan for 2020, which is exciting. So similarly, a few years behind our Australian friends, but so how hopefully we'll see it and you know, 10 years time in New Zealand, hopefully but I'll be pushing that. I do think it's very important to understand the status of your pelvic health afterwards, after having a birth in each birth as well, because each birth is very different. We need to know what went on with the pelvic floor, assessing what the pelvic floor muscles are doing, is there any damage which is is it correctable A or is it not correctable and this is actually something that we need to accept and find ways to be able to adapt and and yeah, come you know, complement the problem. So, so yes, well do you think it is very important? We generally see a woman about six weeks, four to six weeks postnatal, but we do see women earlier than that if there are more specific problems. And that, yeah, I do think any woman, every woman, after birth should have at least one assessment with with the pelvic floor physio. So we we do a full screen for pelvic health. So that's top detail. So there's lots of neck problems that come up after birth from, you know, hours and hours looking at that gorgeous little human. Put it down and forgetting about oh, my next been in one position for a long time. Sorry. So we go top detail, like neck, down, has the boobs, how they're feeling? Is there any mustaches? Do we need to teach women how to manage that? To the tummy down to the tummy has it, is there any diastasis? Separation of the tummy muscles, if there is, what's the driving factor? Why is it still there? And then through to the back in the hips, through to the pelvic floor, we assist the muscles, assist the pelvic organs, check for any prolapse and then guide woman, then back into exercise for that's appropriate for the status of pelvic health. And that's different for every woman. And so, so yeah, so and then after that, we talk about it that six-week mark, you know, women have generally stopped bleeding after the birth to vaginal delivery. And so we talked to them about they've got questions about guiding back to intimacy and sex. And there's a lot of fear around it with a lot of women. So we talked to them about those things and in some strategies, and you know, techniques, and lube and other things that can be really useful. And the same for the girls that have had C-sections. So it doesn't matter if you've had a vaginal delivery or a C-section, I think everybody needs a check because it's not always the delivery that has changed the body as the pregnancy carrying a full-term baby. It takes its toll on the body, it's a remarkable transformation the body goes through, so incredible. So, so we talked to these women as well about how to give them the recovery strategies, get breathing better again, get into your normal posture out of your pregnancy posture, get your glutes firing again, get the whole body fired up again, and generally talking about how to take care of themselves, how to how to lift the baby, how to lift them safely incorporating the muscles. Yeah, there's just so much we can do and for this the ladies who have had C-sections that sort of information is really important and and also how to managing scarring. So whether that's abdominal scar from C-section, I think that was probably my biggest like downfall. I was a physio, I know how to manage scars, and I didn't manage my own C-section scar very well.
Kate Callaghan
There's always the away. There's always the away.
Lisa Carney
And now all these years later, it hurts, like it still hurts when I get into certain positions like I didn't manage it very well. And so, I have to get this C-section, girls earlier so that we can really talk to them about mobilizing this scar and checking for adhesions. And what do you do if you're feeling adhesion? How do you manage it? And so yeah, so that you can put the body through full range of motion and get it moving without having any problems down the track. So, so yeah, there's just so much that we can do, and we can get through a lot in an hour assessment.
Kate Callaghan
That's such a good point. But it's, I mean, people might just assume I need to go and see pelvic floor physio, if I've had trauma to the pelvic floor, such as tearing through vaginal delivery or forceps but it's such a good point that you know, everyone I mean, birth in itself is trauma to the body.
Lisa Carney
Yeah. Yeah.
Kate Callaghan
And, and yeah, and even those C-section mom's not just for that scar healing and support, but also the pregnancy, the effects of pregnancy on the body on itself and on on the pelvic floor and itself I've heard.
Lisa Carney 36:42
Yeah, yes. And C-section is not protective against urinary incontinence or fecal incontinence, or, you know, pelvic floor damage. I mean, I had a C-section, and I, you know, it's not, it's not protected me against a lot of these things. So it is the it is the pregnancy itself. Yeah. So, statistics.
Kate Callaghan
And are there any things that any exercises or techniques that women can use during pregnancy and in that postpartum period to help, with their pelvic floor health to help rehabilitate them or to help prevent any issues or help with the birth side of things? Just a little home exercises?
Lisa Carney
Right, Christian. Absolutely. Yeah, absolutely. So the the health of the pelvic floor going into the birth is super important. Like if you can, if we've got a really nice thick, healthy, pelvic floor muscles that knows how to activate when it needs to and relax when it needs to, then you're you're it's it's protective against incontinence, pelvic pain, and postnatal so so so generally, first of all, we need to make sure women know what the differences between relaxation and activation. And because we find a lot of women think they're activating, but they're actually pushing to actually encourage women to to get a mirror out and look at your vagina. It's sad that women are just generally a little bit out of touch with what the vagina looks like. So I think leading into a birth, it's very important to know what what what it looks like and know what the differences between when you push down and you see the pelvic floor dropping down like you're going to do a poo. And then when you lift up, and you see the pelvic floor lifting away from the mirror and closing around the vagina, closing around the back passage and lifting up, elevating up. This is a really good awareness to and a self-check that these women can do before birth. And then after the birth, he knows exactly what to do, which is fabulous, even better. So yeah, so generally having a having a good awareness, if they do have any of those risk factors that we talked about or that would suspect overactivity in the pelvic floor then actually, those women we definitely want to see in pregnancy. Those are the ones that should get in touch with the pelvic floor physio to learn how to let those muscles go so that they can and then strengthen them up so that they're ready for, ready for birth.
Kate Callaghan 39:23
Yeah, so we shouldn't be doing kegels all day, every day?
Lisa Carney
No, kegels, kegels they have an important role but then they have to be done right. And they have to be done. Like it's no point just sort of squeezing at the traffic lights, it's not that actually we don't have traffic lights, but there's no point just doing a couple of squeezes here in there, they actually need to be done for the women who are weak and need to be strengthened. That's, you know, specifically those women, and then they actually need to be done properly in terms of they need to be the same as any muscle, you're not going to do just one bicep curl and think you're going to strengthen the biceps. No, you're not going to do one squeeze of the pelvic floor, you can or actually work it until it's so tired, you can't do anymore or like where you start to lose the quality or lose the ability to feel that let go. And so generally, we want a good strong activation you hold, hold, hold, hold, keep breathing, keep breathing normally, hold it on, and then let go, let go, let go, and make sure you completely off before you start again. And going to that point of fatigue the same as you would for any other muscles even the vagina gym now. So.
Kate Callaghan
All these marketing strategies you're missing out on. The vagina, and the physio.
Lisa Carney
I mean, that's not, that's not even just the case for me. Like for women, that's the same for me and men generally have an underdeveloped pelvic floor. And then they don't really know that they can exercise it as well and become you know, that actually improves the performance and ability to last and kind of match the woman. And so so yeah, so actually for me to be able to strengthen the pelvic floor it can it can benefit them knowing enough.
Kate Callaghan
So, on that, on the kegels and things that you can do at home. I have a few people who have asked about Yoni eggs. Do you know about Yoni eggs and some things that I saw when I may or may not have gone into a sex store in Paris. Fifty Shades of Grey kegel ball sets, are they worthwhile for strengthening the pelvic floor and not just for sexual pleasure, or these one are the same?
Lisa Carney
So, there are lots of different. The ones you talked about, it's just one on the market of there's a whole range on the market from the and the sex industry. And I generally like them. And but they have to be used with caution, and certainly not if you're overactive, if you're overactive, they will make you more overactive. But but so because that concept of like holding and trying to hold them in generally doesn't work for someone who's overactive. We actually want them to be able to let go. It's kind of like that, like that elevator. If you're at level two as you resting one, level zero is you're in the basement, like doing doing a poo, and you come back up to level two resting and then when you activate, you go up to level six, and then you go back down to level two when you're relaxing. So, women who are overactive, they get stuck at level three. And so if you put those Yoni three or four, if you put the Yoni eggs in and hold them there for a long time, then then you're generally going to stay in that high-time position. But saying that, so so not for overactive women they need to down try first but for the girls who are weak, and do you really not use within pregnancy, or with any kind of prolapse but they're actually fantastic, I use their fantastic awareness tools. So I use the, the vaginal cones. They're called Aquaflex vaginal cones, it's a bit, I kind of a clinical version of the Yoni eggs, where you have a big one and a small one, and you can put graduated weights in as you get better and better, so and it's not so sexy, but it's very functional. And so I say to women like they're very good for busy women. And the research tells us that they're actually as good as pelvic floor exercises. So, when you put them in and they just carry on for 15 minutes, no more than 15 minutes, they just carry on. And so generally, if you're going to pick up a toddler, or pick up the washing basket in the whites, or the eggs that falls out, you actually have to realize that you need to pull their muscles back on a little bit to stop the the downward falling of the weights or the you know, sliding out. So it can create a really good awareness of your body to be able to go oh, hang on, okay, they're sliding out. What's much better, that the weights are sliding out rather than my pelvic organs for one. So that's good. And then, so then your body goes, oh, I need to be on a little bit, or what's the strategy? Am I holding my breath? Am I squeezing my tummy? Or what can I change so that the egg or the weight doesn't slide down and up when I'm doing those day-to-day tasks? So, so generally, I like them.
Kate Callaghan
But maybe not a good idea to try them first when you're in public in case they slide out? Oops, sorry. It means at all.
Lisa Carney
Just go around or something like that? No.
Kate Callaghan 44:28
Might be hard to explain that one.
Lisa Carney
Yeah, no, I mean, yeah, so you'd use it around the house and 15 minutes and that's it, I think the problems that I've seen is when people leave them in too long, or, or they're using it when their or their overactive and so if they use within those sort of parameters that generally speaking pretty good, actually like fantastic awareness. Fantastic. You can exercise against resistance the same as we do for our other muscles. And they actually progress up to like vaginal dumbbells of like, you've got cross when it is vaginal dumbbells that you know, that's so strong, these women that they actually need to have the pelvic floor strength to match the rest of their body strength. And so yeah, so there's no limit to how strong the pelvic floor can get. Believe it or not.
Kate Callaghan
And so with a strong, if you have a strong pelvic floor, not an overactive but a strong pelvic floor. Can that improve your sex life?
Lisa Carney
Oh my gosh, yes. Hundred percent, million percent. Yeah. If you've got like, so the nerves that supply the muscles and they, you know, it supplies the the particularly bits too, so, so generally, if you've got, well, the muscles are full of blood and that, you know, they'll, well-nutrient, they've got good nutrition, they're super healthy, that's going to have more nerve endings, and more. I wish you could see my hands. Got magic fingers over here. And they yeah, so absolutely. 100% if those muscles are strong and functional, you will feel more pleasure, you will have stronger orgasms, and and and be to lubrication. And yeah, the list goes on and on. Go and get that strength back. It's great.
Kate Callaghan 46:07
There you go. It's worth it just for that for better orgasms.
Lisa Carney
Yeah, definitely. Yeah. And I mean, a lot of women, we do operate a little bit or a lot in the sexual dysfunction field because we treat people with pain. And it's very difficult to we we asked women about sex, you know, and so this, when sex goes wrong, it's very difficult to know where to turn right? Like to hurt a people turn to when the sex goes wrong. So, so because we are working in the pelvis, and we are fixing up all of the bits that are on down there, then it is actually it's just a natural question to ask how was sex and women are generally very, very relieved to talk about it. Like oh my gosh, it hurts or oh, it's really bad, or there was a lady here the other day, she was three weeks postnatal, she was like, I'm having the best sex of my life is something wrong with me. I'm like you know.
Kate Callaghan
Good for her.
Lisa Carney
Yeah. You know, three weeks postnatal. So it's, it's um, there's lots of 99% of 30-year olds are going to have or had sex. And I think the statistics are something like 86% have been think it's important for their overall well-being and 78% of women think it's important for their overall well-being. So it is sex is this topic where it is so, it's considered so important as a normal part of life, but we don't talk about it. These problems that can come up with sex people just hide behind the door and and get giggly about talking about it. And, you know, I just want it to become not such a stigma and a taboo to be able to talk about problems with sex openly with professions that can help you, you know, help you get back on track. So, yeah.
Kate Callaghan
And if anyone listening wants to learn more about orgasms, and all things sex, go and listen to the podcast episode that I did with our friend Nina Powell.
Lisa Carney
Yeah. That was fabulous. Yes.
Kate Callaghan
It is. Now speaking of reintroducing activity, in that postpartum period. I know I need to ask you this, otherwise, we'll get in trouble from listeners. When is the appropriate time to reintroduce high-intensity exercise in postpartum?
Lisa Carney
Yeah. So, I don't think there's a seat timeline to that. I've got some woman who, back running at six weeks, I've got some women who are three years down the track who there's no way you would ever say go off and run. It's generally about what you build. So after, after you've had your baby, it's about regaining those strategies first. So how's your posture, like how you stand is how you walk and how you walk is how you run. If you're still stuck in pregnancy posture, then you're going to run like that and overload the pelvic floor. And so so we need to get your posture back, you need to get your breathing back. So big babies come up and under your ribs, we need to make sure that your breathing is normalized before you start going and doing more of it in the wrong patience? Does that make sense?
Kate Callaghan
Yeah, totally.
Lisa Carney
Yeah. And then and so and then. So six weeks later, we have to make sure that if you're having a six-week review like we have to make sure that the pelvic floor is responsive, that is able to come on automatically when you when you impact the ground. And so the coordination of the muscles must be really good. And sometimes women have good pelvic floor muscles, but still have prolapse. So there where the pelvic organs come down. And if women are going to go back to running at that point, they're still at risk of of worsening the, like, the prolapse can. Yeah, if it's not well supported, it's it's it's not going to be doing any any benefit to the prolapse. So and so yeah, so it's understanding the the the understanding the status of the pelvic health, and then the same as you would. Like a lot of woman will just go straight, they can to running. Whereas I think it's much better to and then they come and see me when they've got problems after that. So, but I think it's much better to do a graduated build-up to it. So you know, understanding what you your single-leg strength is like, your single leg's ability is like, getting powering up the hills first, you know, getting getting your your alignment going up hill, you're actually getting in that better alignment, that forward like that forward-leaning into the hill, driving through the glutes, you get your glutes on board, but to the best friends to the pelvic floor. So, so knowing those, like building up to returning to high intensity is much better than just going straight back to high intensity. So yeah, but I guess there's some general rules like if you, if you do try high impact exercise if you're leaking it's too early. If you're leaking neuron when you poop, then it's too early, there's a problem. And we need to there's a a mismatch in the system or a weakness that we need to address. If you'd have go back to impact and you've got pain, that's pelvic pain, hip pain, back pain, then we need to address that first before you go back. So and then if you're feeling any heaviness or pressure into the vagina, that's the problem, we need to address that. And if you're seeing any doming through the midline, then that's a sign of diastasis. And that's not appropriate to be pushing yourself into a high-intensity exercise where you see a doming through the middle, but it can be doing more damage. So I guess keeping those concepts in mind, so if you're if you're pain-free, leak-free, doming through the middle free and heaviness into the to the pelvis, or balding into the pelvis, free, your single-leg stability is good, you're in good alignment, and you've got good pelvic floor strength, you haven't got prolapse, and you've got your glutes on board and you risk, have your core system onboard, then off you go, you know, that's good. Go for it. If you see any of those problems, then we have to pun it back in. Generally, I would say build up slowly, build up very slowly to that to impact sport, back to intensity sport, high-intensity exercise. And that's not to say that you'll never get back to it, but I would rather you know, go slowly and safely without, you know, causing more problems, then then you come to see me with a more of a problem which has had effects.
Kate Callaghan
Totally, slowly. Yeah, absolutely. Absolutely. And this is what I talked to a lot of women about in terms of, you know, with nutrition and exercise when it comes to amenorrhea. It's just go slowly, slowly, slowly, super slowly. Now, I know it's kind of, things painfully slow now but it's going to avoid longer-term issues and less regrets for you in the longer term. So that was some really great tips. Thank you.
Lisa Carney
Yeah. It really is about looking at the big to just long-term picture of long-term pelvic health and long term, you know, preventative care, it is such an important stage in your body in your in your mother in your womanly journey.
Kate Callaghan
Yeah, yeah. And as you said, being okay, with really paying attention to what's going on. I think, as you've mentioned, we kind of see it as a bit of taboo about in it. A lot of women aren't comfortable with looking at their own vaginas in a mirror but just treat it as if it's your foot, you wouldn't have an issue looking at your foot. So, but your vagina's much more important. Oh, no, your foot's pretty important but still.
Lisa Carney
You're not talking to the right person you know kind of thing, your way more important.
Kate Callaghan
But just treat it as another part of your body that needs love and attention.
Lisa Carney
That's it. Yeah. Woman generally, like if I see someone in the supermarket that I've treated before, and then like, oh my gosh, she's gonna remember my vagina. I'm like, no, I actually don't, you know, I don't think about people's faces, like their vagina it's like, it's funny because it feels like, someone's hand or foot for me, it really is just another part of the body, which is just hidden under clothes, like, it's different for men, you know, like men will hold themselves to go to the toilet every day. Whereas a woman we put our undies on and then we, you know, carry on, we don't see it, we just don't see it. So that's very different and men generally have much more awareness of their own anatomy down there in woman, there's a lot of there's a lot of shaming and, you know, past experiences that shaped it, those belief systems around that as well. And so, generally supporting women to unwind those belief systems and supporting them into knowing that it is okay to to look and to touch and to understand that knowledge is power, and power is, you know, the powerful woman is a force to be reckoned with.
Kate Callaghan
Absolutely, oh my goodness, you have offered us so much information, and so many fabulous tips. Thank you. Thank you, I want to ask you, is there anything that you're currently working on or anything else that you'd like to share with our listeners?
Lisa Carney 55:09
Oh, what do we working on? We are in the process, soon to be released, we've been asked with, I've been asked for this for years and years. Now, and it's going to be released soon. We're doing, we're going to start doing workshops for pregnancy and postnatal woman. And, and we're going to start doing exercise and education classes as well. So, so that's going to be fabulous. And so yeah, that's going to be released in the next month. So that's very exciting for us. And hopefully, it will, will be, it'll be about women who have been to see us for an assessment in what we know, we really understand their bodies, understand individually what they need. And then getting it's about that regularity of exercise and helping them to make those changes on getting back on track and education as well combined with it like about poo and about posture, and alignment, and breathing, and things that are super important for those recovery strategies. So, so yeah, watch this phase. And another thing we're working on is also to get some video content out for our men, we find men, visit the website for information in terms of to get information about erectile dysfunction, but they don't actually book in to see us. There's a lot of how do I say that like they're scared. I guess fear around booking in. And so trying to break down a few of those barriers and stigma for the men and just giving them some more information so that they can build their trust with us and actually hopefully build book in and get get the help that they really need. And so yeah, so that's what as we're working on a lot of video content lately, which is exciting. Yeah.
Kate Callaghan 56:48
So good.
Lisa Carney
I'm doing a full website rebuild, actually, at the same time. So.
Kate Callaghan
That's a few things, why not? And lastly, where can our listeners find you?
Lisa Carney
Oh, we're on, our website is PelvicSolutions.co.NZ and people can book in online or we're in we're, so our clinic is on in Gordon Road open up in Wanaka. And yeah, we welcome anyone from anywhere. We generally see people from sort of a 44-hour radius around here but we also have people coming from abroad as well, which is great. And we, what else do you need, phone number, email? What do you need?
Kate Callaghan
Instagram. Instagram.
Lisa Carney
Instagram?
Kate Callaghan
You provide information on there as well for our international listeners.
Lisa Carney
Yes, we do. We have got a Facebook channel under Pelvic Solutions. And I think it's Pelvic Physio Solutions as their tagline and yeah, we do, with each month we have a theme in there's last month for sex, this month is going to be pain, pelvic pain. So yeah, so we definitely put a lot of information out on Insta and Facebook.
Kate Callaghan
Awesome.
Lisa Carney
And our blog.
Kate Callaghan
And your blog, we will put all those links in the show notes for the podcast but I want to say thank you, thank you so much for sharing your wisdom with us, as I said, so much information here and so many great takeaways that our listeners can utilize right away. So, thank you.
Lisa Carney
Thank you for having for inviting me Kate, It's a pleasure. It's my pleasure.
Kate Callaghan 58:26
Awesome. I will let you go. Have a beautiful day and we will catch up soon.
Lisa Carney 58:31
Look forward to it. Thanks, Kate. All the best!
Kate Callaghan
Thanks, Lisa!
Intro 58:34
Thanks for tuning in to The Holistic Nutritionists Podcast. Remember, we love to make the show relevant to you. If you have any questions or topics you'd like us to discuss, just submit them to [email protected] and we'll get them answered for you. Also, don't forget to subscribe, rate, and review the podcast on iTunes and share it with your friend. And if you're looking for more info about how we can accelerate your journey to your optimal health, you can find me, Nat, over at NatalieKDouglas.com, and Kate, at TheHolisticNutritionist.com. See you next time!
Welcome to The Holistic Nutritionists Podcast!
If a professional, polished, well-edited podcast is what you're after…then we're not for you!
But if you love unfiltered banter, unedited bloopers and authentic heart sharing then we are your ladies.
We also have the most practical tips on holistic and alternative health care too 😉
Have a question that you want answered on the podcast or want to be interviewed? Get in touch!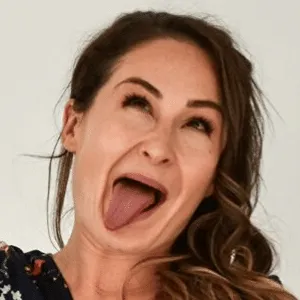 Natalie K. Douglas | Thyroid Healer
Natalie K. Douglas ("Nat") is a Holistic Dietitian and Nutritionist dedicated to Thyroid, gut and hormone healing.
Nat shows stressed, burnt out, overwhelmed women how to value their worth again, change their mindset habits, prioritize healing, and reclaim their vitality. Guaranteed.
Her clients say she's the right girl to see if you've tried the conventional approach and nothing has worked.
Kate Callaghan | The Holistic Nutritionist
Kate Callaghan is a Holistic Nutritionist, Personal Trainer and Lifestyle Coach who specializes in women's hormone healing.
She recognizes that there is no "one size fits all" diet or "magic bullet" which is going to cure all illnesses.
She focuses on having a thorough understanding of your personal goals, needs, likes/dislikes, support networks and lifestyle in order to create a food and lifestyle approach that suits YOU.
Lisa Carnie | Physiotherapist, Sportswoman & Pelvic Floor Specialist
ABOUT LISA
Lisa has always been fascinated by movement and is passionate about helping women and men maintain and pursue health, fitness, and continence throughout all stages of their lives. Lisa has more than 15 years' experience treating people with a wide range of conditions, both locally and internationally. She completed her post graduate studies in pelvic floor rehabilitation and continence and continues on her mission to improve care and remove stigmas. Lisa achieves great satisfaction from making a life-changing difference in people's lives by optimising their pelvic health and seeing clients reaching their personal and fitness goals.
Search my content by category…
LIKE WHAT YOU HEAR? Help us spread the love with a 5 ⭐ review on iTunes!