#40 Overcoming "Adrenal Fatigue" with Holistic Approaches
The Holistic Nutritionists Podcast
"Adrenal fatigue is an interchangeable term for a condition known as HPA axis dysregulation. It typically occurs when your body is under chronic stress, and there's a breakdown in the communication between your brain, your pituitary gland, and your adrenal gland. Over time this will lead to low cortisol levels and a sense of constant tiredness."
LIKE WHAT YOU HEAR? Help us spread the love with a 5 ⭐ review on iTunes!
SUMMARY
TOPICS COVERED
RESOURCES
TRANSCRIPT
SUMMARY
In Episode 40 of The Holistic Nutritionists Podcast, Natalie Douglas and Kate Callaghan discuss how to cure adrenal fatigue (formally known as 'HPA axis dysregulation') through holistic approaches, and the natural adrenal fatigue recovery process.
TOPICS COVERED
What is adrenal fatigue /HPA dysregulation?
Signs and symptoms of "Adrenal Fatigue"
Personal experiences with "Adrenal Fatigue"
What causes/contributes to "Adrenal Fatigue"?
How to test to see if you have "Adrenal Fatigue"
How to talk to your doctor about "Adrenal Fatigue"
Dietary strategies to aid healing
Lifestyle strategies to aid healing
Supplementation/Essential oils
RESOURCES
Are you looking for 1-to-1 support and a step-by-step healing process to overcome your:
TRANSCRIPT
Intro 0:00
Welcome to The Holistic Nutritionists Podcast where you'll find the inspiration and answers to how you can become the healthiest, happiest version of you using whole food nutrition, smart supplementation, movement, and lifestyle hacks. Your host, Natalie Bourke and Kate Callaghan, a degree-qualified Dietitians and Nutritionists, certified fitness instructors, speakers, and authors with extensive knowledge and clinical experience in the wellness industry. So sit back and enjoy the show.
Natalie K. Douglas 0:36
Hey, guys, welcome back to the podcast. Kate, what's happening with you today?
Kate Callaghan 0:42
Not much it's very chilly here there's snow on the mountains and just dropped Olivia for daycare, Ed's with his nanny, and now I'm here with you.
Natalie K. Douglas 0:51
Nice. I like it. Well, I spent my morning assisting yoga. I was about to say touching people then I was like I should probably not say that that way. Assisting yoga, which was nice. I actually really liked doing it because when you like adjust someone in a pose and like you can feel their body just relax. My actually my favorite people to adjust are like really big men because you're not afraid of hurting them. Like really big many in child's part of savasana because it just they're like unbreakable. Let's sit on the minutes, fine.
Kate Callaghan 1:23
Oh, I love adjustments. Not everyone does adjustments in yoga. I love them.
Natalie K. Douglas 1:29
Yeah. I know, I like when you're in savasana, and then like the teachers are coming around I'm like I'm like, please, please pick me, touch me. Like, I like said I'm like, come on. Like I can just attract this and sometimes it works and sometimes it doesn't and then I'm like ruin my savasana by just trying so hard to get touched. Oh, the struggle is real.
Kate Callaghan
Ooh, yes.
Natalie K. Douglas
Anyway, today, we're going to be talking about quote-unquote adrenal fatigue and kind of what it is, a bit about our personal experience with it, and how you can go about finding out if that's the situation you're in and how to start healing. So I thought it might be a little bit helpful to just start with a bit of an explanation about what it is. So I just wanted to firstly point out that the term adrenal fatigue and I'm like air quoting here is totally not the right term for this because your adrenals don't really get tired. So what happens is there is a dysregulation in the whole communication from your brain to your pituitary to your adrenals. So your adrenals aren't broken themselves, so to speak. What's happening is the body when the body's under chronic stress, it starts attempting to actually adapt too chronically high cortisol, which is your stress hormone. And in the process, it actually overshoots the mark, so to speak, and you end up with low cortisol symptoms of low called cortisol. And we call that HPA axis dysregulation. Obviously, it's so much longer to say, than adrenal fatigue and a lot of people just known as adrenal fatigue. So I'm just we're using them interchangeably, but know that Adrenal Fatigue is not the correct term and there is actually a condition where the adrenals don't have the ability to produce produce enough cortisol, which is called Addison's disease but the levels of cortisol you see in that condition is way, way, way, way, way lower than what you see in someone who has HPA axis dysregulation, or quote-unquote, adrenal fatigue, and it's actually more of an autoimmune disease. So there's a bit more at play than just just stress happening and causing your symptoms. Anyway, back to explaining what happens in adrenal fatigue or HPA axis dysregulation. So think of your whole stress response system, or HPA axis, as kind of like a resilience bank account. And if you're constantly putting a lot of money into your bank account compared to the amount of withdrawals you're making, then you've got a good reserve there for when stress comes up, and it will, however, if you are doing the opposite, you're taking a whole lot out. So, you're taking a whole lot of money out. So in your life, this might mean that you're over-exercising, you're under-eating, you're not sleeping enough, you're not managing your stress, and you're not putting anything back. So you're not putting any deposits back into that resilience bank account. So maybe you're not nourishing yourself through food, or you're not taking enough time for stress management or good sleep, then that whole system gets massively taxed or worn out, and it starts to function less effectively. So that's kind of the the long explanation of it, Kate, what are some of the signs or symptoms someone might have if they are experiencing quote, unquote, adrenal fatigue?
Kate Callaghan 5:09
Thank you for that summary, Natalie.
Natalie K. Douglas
No worries.
Kate Callaghan
Um, so sometimes in symptoms, obviously, you'd feel pretty tired. You're gonna be exhausted.
Natalie K. Douglas 5:22
Sorry, I don't know why that's so funny. Sorry, everybody.
Kate Callaghan 5:25
Big symptom. But you could also, so one of the big symptoms is, especially at the start is the feeling of tired and wired it is what they say. So tired in the morning, but wired at night, so you everything's a little bit back to front. So your circadian rhythms are back to front because your cortisol is all out of whack. So when it's meant to be elevated in the morning, it's not, it's low. And then at night, sometimes it can go a little bit higher and keep your weight because when cortisol goes up, it suppresses melatonin, which is your sleep hormone. So that can be a big indicator of something going on. Belly fat, stubborn belly fat that you just can't shift no matter what you do and don't matter if you got take into account your whole body as well. It's just doesn't feel or seem, right in in the context of your whole body shape to have this belly fat that's kind of out of proportion with the rest of your body. And I'm not saying that you should have abs. I'm actually going to be putting a rant on my social media a little bit later, in regards.
Natalie K. Douglas
Yes, I love your rants.
Kate Callaghan
A big freakin' rant coming up, anyway. Oh, my god, you, oh, god. I'm sorry.
Natalie K. Douglas
I can't wait.
Kate Callaghan
Angry and and upset, and yeah. Anyway, anyway. So that is a big thing as well. So if you've got that stubborn belly fat, because you know you got that extra cortisol pumping around and then there's that increased inflammation as a result, we tend to get that stored belly fat, because of all this going on, your periods will often go wonky. So adrenal fatigue will often cause or at least contribute to amenorrhea, or irregular periods if you haven't gone that far down. So always monitor your cycle and you can notice how Adrenal Fatigue and how stress impacts your your sex hormone function, because our adrenals, they produce our stress hormones, but they also produce our sex hormones, but they're going to produce your stress hormones cortisol, adrenaline, noradrenaline, at the expense of the sex hormones, progesterone, estrogen, testosterone. So that's going to be a big thing as well. What are some other things, that would be the big the main things that I can think of right now, any others with you Nat?
Natalie K. Douglas 7:45
Um, maybe sometimes you can stop craving sugar, fair a bit, and salt because you're, that kind of system does regulate your blood sugar, and all have an influence over your blood sugar, and also your sodium levels in your in your body, too. So that can be another little hint at things. But generally speaking, it's, it's pretty, you know, when you're more tired than usual, and it's not just, you're tired and then the next day you feel refreshed, you're all right again after you've had a bit of a sleep, or it's not just you've just had one big week, and you're feeling a bit more rundown that week, it's like, every day, you're waking up, and you're feeling this way is is the kind of I mean, it's a spectrum, it's not just going to happen overnight but there is like you don't have to panic if you know, one week you feel extra tired. Just kind of look at maybe what your week look like that week, and there might be an explanation there. But if it's happening on an ongoing basis, then yes, I would say it's time to start paying attention. And, Kate, I think maybe we should share a bit about our personal experience. I know I certainly have had this in the past and my my kind of story with it is very long, but in a very, very, very nutshell explanation, I had an eating disorder or anorexia for almost 10 years when I was growing up. And during that time, I didn't just restrict my food, which is obviously a massive form of stress on the body. I was obviously quite mentally ill and emotionally stressed about the whole thing the whole time. And I also over-exercised a lot. So I would do, I would exercise about six to seven days a week for about two to three hours a day. And when I started to eat more, I just exercised more to compensate for it. And then I kind of got myself to a place where I was eating, quote-unquote, enough. But I was still exercising like crazy. I started to do competitive CrossFit. So I was training six days a week, most of the time twice a day. And for anyone who's ever done CrossFit, just once a day or once a week, you know that it's not really a lot restorative exercise, and I was just doing that back-to-back back-to-back. And I ended up completely completely burning out and I had to stop altogether for almost a year and only in the past year have I been able to go back to it in a sensible amount. So now I go to CrossFit, maybe twice a week. And it's enough, but basically, I, I had all of the signs and symptoms, I actually ended up with a really low thyroid function. When like after like going through that. And that's another really big sign as if you do get some blood testing done, often your thyroid will be quite low. And so it took a really long time to heal, heal heal that as well. So that's a bit of a nutshell, but well as not shelly as I get. But yeah, Kate, I don't know if you've had any similar experiences or anything to add to the kind of conversation there.
Kate Callaghan 11:03
Yeah, I think my experience was was very similar. I mean, back in the day, when I teach a lot of group fitness, I was doing up to 16 hours of high-intensity exercise a week. So you know, at least an hour or at least two hours a day really. I was that up to you Kate.
Natalie K. Douglas
I don't know mess, messes, whatever. It's a lot, everybody, a lot of hours.
Kate Callaghan
A lot. So I was doing my group fitness, but I was also doing personal training. So I was getting up quite early. And I was following a low-carb diet, which was just a perfect storm for everything to blow out.
Natalie K. Douglas
Me too.
Kate Callaghan
And I would I would wake up I would go before my first client, I would go and have a double shot espresso coffee. I would see a couple of clients. I'd have to go back home have a nap. Get up, see some more clients, go and have another coffee. I would have three double shots of espresso a day and still feel bloody exhausted.
Natalie K. Douglas 11:57
Yeah, I ran off energy drinks for a while there.
Kate Callaghan 12:00
Yeah, coffee was my best friend but not it's making things worst, and yeah, lucky you Nat, I blew out my thyroid and I think the whole thing obviously contributed to my hypothalamic amenorrhea as well back in the day.
Natalie K. Douglas
Yeah, me too.
Kate Callaghan
Yeah.
Natalie K. Douglas 12:18
Yeah, so basically, it's not a great, it's not a great path to go down. But if it's ringing, if it's ringing any alarm bells, or it's ringing through to you like like really, there's lots of things that that you can do. So the, the causes or contributors to it, basically, stress. So that can come from too much physical activity, it can come from emotional stress, it could come from like a lot of chemical stress. So if you're in an environment that has a lot of toxins in it, it's still a stressor on the body. It could come from diet in terms of like Kate, Kate and I did just over caffeinating yourself. Because again, that's a really big strip, it'll, it could stress I just said stress, stress, any and also anything that causes inflammation. So thinking of things like parasites, SIBO, candida, if you've got gut issues with mold, or glandular fever, any or any existing uncontrolled autoimmune conditions. So if you may, I see a lot of Hashimoto's patients where their autoimmune thyroid condition is flared up and that can really have a big influence on things. So the other one would be when there's disruptions to your sleep, and wake cycle or your light and dark cycle. So if you're just going to bed really late and waking up really early, or you're just not getting enough sleep, whether that be not good enough sleep, so lack of quality and lack of quantity, those would probably be the main quarters or contributors as there anything else that you can think of Kate? I know it well. We mentioned a low-carb diet. So, that can definitely be something as well.
Kate Callaghan 14:07
Yeah, low-carb diet, any form of stress, as you said Nat, and it can be physical, mental, emotional stress, it could be a toxic relationship that's contributing to your stress, finances, kids, food, or lack thereof, low-calorie diet, low-carb diet. It really can be anything and everything but yeah, I think you nailed it.
Natalie K. Douglas 14:27
And Kate, what was just going back to your experience, what was one of the first things that you like being in that situation? And obviously, having a lot of stress coming from lots and lots of different areas in your life? Where did you choose to start? And it might not be like the thing that was going to make the biggest difference. But where did you find the easiest place to start for someone that might be listening and thinking, oh, shoot, I'm in that situation but it all just seems too hard I can't just stop exercising. I'll go insane. Where would you recommend or where did you start to just help you start moving towards healing?
Kate Callaghan 15:05
Yeah, I think cutting down the caffeine is where I started and also increasing the carbs.
Natalie K. Douglas
Yeah.
Kate Callaghan
That was where I started with and then switching out exercise rather than just stopping exercise. I switched my high-intensity training to more yoga and walking.
Natalie K. Douglas
Yeah.
Kate Callaghan
The more gentle activity that was nourishing my body rather than stressing my body.
Natalie K. Douglas 15:25
Yeah, I like it. And in terms of making those changes over, like, how long did it take you to do those changes? Did you get to decide overnight or was it a process of, you know, choosing to cut down the caffeine, mastering that, and then moving on to the next one.
Kate Callaghan 15:43
For me, I took my sweetest time. Well, first of all, I hit my head in the sand for about two years before I did anything, and just kept increasing the caffeine and then realized that wasn't serving me but when I actually realized that wasn't serving me, I needed to make changes, probably, and I wouldn't recommend it to take this long. It took me seven months, probably to make all the changes.
Natalie K. Douglas
Yeah.
Kate Callaghan
I wouldn't recommend taking that long to do.
Natalie K. Douglas 16:06
And what do you, what was the moment, or what was that kind of realization, so when you say that, you kind of realized, I actually need to do something about this. What was what was your motivation to actually start making some changes instead of just burying your head in the sand?
Kate Callaghan
Wanting a baby.
Natalie K. Douglas
Yeah, well, that'll help.
Kate Callaghan 16:27
And, and also another health practitioner, myself, where I stopped trying to manage my own health and treat myself and actually went to a really good naturopath, Angela Hywood.
Natalie K. Douglas
Yeah.
Kate Callaghan
In Sydney and she was like she is a bit chubby to that. In a much away. I basically needed someone else to tell me and be accountable to someone else.
Natalie K. Douglas 16:53
Yeah, totally. And I think that's really good advice because I know still to this day when I get myself in a situation with my health, or I like it, I just need to be put on the right track. I usually, even something small, just, you know, talk myself back into line but if I have an issue that I want help with, even though I know how to treat it in other people I want to do it myself because it's just there's something nourishing about just the process of being looked after. And I think that it's really important to if you're listening, and you maybe you have a fair bit of knowledge in a particular area, but you're still struggling with it to implement the advice that you give to other people, then get help, because there's no shame in that at all. I mean, I definitely got help with starting to pull back on my exercise and healing from my quote-unquote, adrenal fatigue and my low thyroid function, I've definitely gotten help in the past, you know, with mental health side of things, like, I just think the sooner you reach out and get someone to, you know, look after you and just direct you and encourage you and keep you accountable. I think that the healing is much easier and happens much quicker. Another thing for me that actually helped motivate me was getting my hormones tested. So for me, I was quite stubborn like you Kate, I didn't, I buried my head in the sand for a long time, it was easier to just stay the same than it was to make a change. So I definitely just needed something tangible to see what that was going wrong. Because I I didn't really like my motivation in complete honesty was that I just kept putting on weight and weight and weight. And from someone with a history of an eating disorder that was really, really challenging for me, because I still, I think my personal opinion of eating disorders is they never really leave you you just get better at not not listening to that voice. And for me, when that really challenged me when I just kept putting on weight, particularly around my midsection, and I just no matter what I did, nothing would shift. And so I was like, right, I need to know what's happening. So I guess that brings us to our next point around testing for adrenal fatigue. And in my opinion to this date of recording my the the tests, the tests that I feel is most accurate or is the most complete is something called the DUTCH urine tests, which measures both free and bound cortisol. So a lot of practitioners will also use Salivary Cortisol, which is still helpful, to an extent, but it's important to not take it at face value because if you have low free cortisol, it doesn't always mean you have low total cortisol, which might change treatment. And also there can be issues with the way samples are collected. So it's a good test to do if you can't do the other one but make sure that when, like that you're collecting it right. So what I mean by that is, when you first wake up in the morning, you get a big spike in cortisol, and it happens quite quickly after you wake up, and light hits your eyes. So I'm talking like within 15 to 30 minutes. And if you've been given a Salivary Cortisol tests to do and you're not aware of that, and you wait like an hour, or even just like 45 minutes or so to do your first sample, then you might actually get a false low reading according to the reference range for that time of day. And therefore, you're not like you're, you're not interpreting the correct result, if that makes sense. But in all honesty, testing isn't necessary for everyone. I find it motivating for patients and also it it can help further inform treatment. But in saying that, if you don't have the money to pay for cortisol testing, then there's certainly no reason why you can't start with the basic steps to heal first to see how far you can get because it's still it's not like, you don't have to save up the money to get tested in order to start healing. It just can be a really helpful tool for you and your practitioner, both from a motivation point of view, and also just understanding more about what's going on going on in your body. Kate, did you have anything to add to that kind of side of things with testing or did you want to chat to people about how maybe they could approach their doctor if they wanted to get testing or would you advise going straight to a naturopath or nutritionist?
Kate Callaghan 21:44
Um, yeah, I agree with you know, Nat, with the the Dutch testing. I also like to look into temperatures, so basal body temperature tracking. And if you're seeing a lot of variation in the follicular phase in that first half of your cycle, like a significant amount of jumping up and down, there will be some variation going up and down each day, that's normal but if there's significant kind of spikes up and down, that can be an indicator that your adrenals are struggling a little bit, you've got some of that HPA dysregulation going on. In terms of talking to your doctor. I'm doing really well. My mouth is not catching up with my brain today.
Natalie K. Douglas
You might need to warm your voice up before you go and talk to your doctor is step one.
Kate Callaghan
It made me think of Anchorman, Will Ferrell, Anchorman.
Natalie K. Douglas
Oh, yeah.
Kate Callaghan
I love that movie, anywho, so speaking to your doctor. You probably don't want to mention adrenal fatigue to your doctor otherwise that will tune out.
Natalie K. Douglas
Yeah.
Kate Callaghan
Even if you say HPA dysregulation, some of them, a lot of them probably won't know what you're talking about. So, I would encourage planning in integrative doctor or functional medicine practitioner, whose going to have a little bit more of an understanding. I mean, you could go to your GP and see you never know they could surprise you but if they dismiss you then go and find someone else but also yes, finding a well-qualified naturopath or holistic nutritionist and even some dietitians well-versed in this.
Natalie K. Douglas 23:20
I know, I know two that are.
Kate Callaghan 23:28
Us?
Natalie K. Douglas
Yes. That's why we ask.
Kate Callaghan
But also, I mean in the state's Laura Schoenfeld and Kelsey, Kelsey Kinney. They're they're very well-versed in adrenal fatigue or HPA dysregulation. I think they actually have a course on HPA dysregulation, which is good. So finding a practitioner that's open to listening to you and working with you. And, yeah, any tips that you've seen?
Natalie K. Douglas 23:52
Um, no, pretty much exactly what you say. I wouldn't advise using the word adrenal fatigue, I'll just be like, leave. No, they weren't, they probably won't say leave, but they're not going to take you seriously. I would to be honest, I unless like, if you're like absolutely on the floor, exhausted, I would definitely go to the doctor and just let them know I that how you're feeling because they may actually do investigations for Addison's or you know, more severe things. And that's always good to get checked up. I mean, you'll know if you're that tired. And I would just go and see what you can get tested and see what they think because it, you know, it's just a good step to take but if you're not completely on the floor exhausted or you're just kind of starting to see the early warning signs of it, or any of this kind of stuff is ringing true to you, I would just like seek out a naturopath, dietitian, or nutritionist well-versed in this area and get them to start a treatment protocol with you and if they feel that you need to go and see a medical practitioner, they will refer you. So I think, yeah, that would be my recommendation and that's what I personally did. So, yeah. So let's get a little bit more practical as what people can do today, or tomorrow, or next week. How, let's talk dietary strategies. So my I'll just limit myself to two because I have a habit of always stealing all of the good ones. My first two tips in no particular order would be to eat a high protein breakfast within 30 minutes of getting up. So I'm talking about at least 30 grams of carbohydrates when you get up, it helps regulate your blood sugar.
Kate Callaghan
Do you mean 30 grams of protein?
Natalie K. Douglas
Yes. Oh, wow. Yeah, sorry. It just really like carbohydrates. So it just came out. 30 grams of carbohydrate, oh my gosh. 30 grams.
Kate Callaghan
Protein.
Natalie K. Douglas
Of protein. When you get up within 30 minutes. And my other tip would be, do not go to low carb. So sorry, I did it to you again. Don't go to low carb but Kate's going to add some more else.
Kate Callaghan 26:17
I'm going first next time, damn you.
Natalie K. Douglas
All right. Deal.
Kate Callaghan
No, I would agree with that. So the goal is to to keep the blood sugar levels stable really, because when your blood sugar levels drop low, your body can make its own glucose but it does so by releasing cortisol, that stress hormone to either break down your glycogen which is your glucose stores or and breaking down muscle to get those amino acids to convert to your glucose. So, we don't want to unnecessarily raise cortisol in the body, especially when you're dealing with this HPA dysregulation. So, I would say eating every three hours so never letting your blood sugar levels drop. And this is not going to be forever, necessarily it's just while you're recovering. So eating those carbohydrates, eating protein, every three hours, I like to say main meals about a cup of carbs, and preferably like starchy veggies, which are going to be higher in vitamins and minerals. And then at your snacks having about half a cup or a piece of fruit with some fats that are teeming with the fat to slow down the absorption of the sugars and to help with the absorption of the fat-soluble vitamins and minerals. At the same time, looking after your gut. So getting in some fermented foods, and some bone broths. If you really want to look after your adrenals, then you can eat adrenal meals.
Natalie K. Douglas
Mmmm, Delicious.
Kate Callaghan
Mmmm, yum yum yum yum.
Natalie K. Douglas 27:44
The other thing I would add is, first of all, totally agree with your other ones. And the couple of other things I'll add would be, do not cut calories at all. And also, add salt to your food. And I was would, yeah, be my other two and I, yeah, I agree with you around the gut stuff too, especially. So, if you have any existing gut symptoms, so you know, diarrhea, constipation, abdominal discomfort, bloating, any of those kind of things, make sure that you go and see someone to help you get that sorted out, because you won't get very far if you don't heal your gut first. So, same deal with any kind of like inflammation in your body. So any other infections that you suspect you have or that you've been told you have or if you feel if you currently have Hashimoto's, or another autoimmune condition, then making sure that you get that checked up on to to get some assistance with helping to regulate your immune system because that can be really, really important as well. Kate, what about lifestyle strategies, lifestyle, lifestyle strategies. I'll let you go first this time since I took other ones.
Kate Callaghan 29:02
Yay. Okay. So lifestyle is going to actually be more important than diet when it comes to this situation. So number one, prioritize sleep, sleeping in a dark room at least eight hours a night, even during the day in when you're in that healing phase to start with. If you can get in a nap during the day, then have a nap during the day as well just to really give your body that extra nourishment and that extra rest in recovery. Also, stress management, obviously, it's going to be a big one. So whatever that looks like to you get into some meditation if you want. I already, like the 1 Giant Mind app, it's free, it's awesome, I love it. Gratitude, so practice gratitude every single day and that's going to help to reduce your stress levels and keep you in that positive mind frame and go and spend time with friends. So this is a big thing in terms of reducing stress and reducing those stress hormones is hanging out with your friends in that social aspect that community that we often don't get enough of or we don't pay enough attention to. So, that would be two things that I would suggest.
Natalie K. Douglas 30:09
Can I add to that when you're hanging out with your friends, from personal experience, be selective like don't go and hang out with the friends that make you feel like you should be eating better food or exercising more or have a really heavy focus on what they look like. And I know that that sounds harsh, but for me, that was actually really healing was to stop spending time with people, with the friends that didn't really care about what they looked like, we're like we're health conscious but weren't obsessed. And also, I changed gym. So I instead of being at the gym, where I felt like I, and you know, it's all my perception, but it still helped moving. So I felt like I developed a reputation in that gym, as the girl who always ate healthy and always exercised, you know, ridiculous amounts and was always there. And I needed to step completely away from that environment. So it's more of a traditional gym, where there's a lot of focus on what you look like there's mirrors everywhere, everyone's looking at themselves, blah, blah, blah. I did actually choose to move to more of a, I mean, this was step one for me, but moved to more of a performance-based functional fitness type environment where there was less emphasis on that. It certainly wasn't the end-goal because as you heard in my initial story, I did actually have to stop everything all together but it certainly helped make some of the other changes easier for me, so I just wanted to add that in from personal experience.
Kate Callaghan 31:47
Yeah, definitely going from more of this less hardcore exercise as well, more gentle activity, yoga, walking, especially out in nature. Get outside don't just walk on a treadmill.
Natalie K. Douglas
Yes, so boring. Oh, my god.
Kate Callaghan
Oh, it's not good for you either especially, people are wondering, look into Katy Bowman. So she talks about how walking in a treadmill is really not good for our pelvic floor.
Natalie K. Douglas 32:09
Yeah, and it's just boring as bad shit.
Kate Callaghan
Yeah.
Natalie K. Douglas
You don't go anywhere. Sorry. I used to spend a lot of time on the treadmill. And now I'm just like, no, I'm not going.
Kate Callaghan 32:20
No.
Natalie K. Douglas
Don't make me.
Kate Callaghan
Get outside or just do some yoga if you can't get outside.
Natalie K. Douglas 32:27
Yeah. And I would just add also using which we're going to talk about in a sec in a second but using your really calming essential oils because that can just help as well my favorite one to use in that situation is like to diffuse would be lavender. Kate, do you have your favorite one or two that you. I know you're not in adrenal fatigue right now but even just when you're feeling stressed or run down, or wired but tired, is there anything that you defuse?
Kate Callaghan 33:00
Yeah, for stress and anxiety to bring myself down into that calm place. I'd go, yeah, lavender, frankincense, and also vetiver.
Natalie K. Douglas
I love vetiver.
Kate Callaghan
Oh, vetiver is like my valium.
Natalie K. Douglas
But take so bloody long to come out of the bottle. I'm like, please, I need you now.
Kate Callaghan
But in terms of supporting the adrenals, some oils that you can rub directly over your adrenals which see that, kind of in your lower back. I would go with a blend of clove, basil, and rosemary.
Natalie K. Douglas
Hmmmm yum.
Kate Callaghan
Hmmmm, you smell like a herb garden.
Natalie K. Douglas
I actually wouldn't mind that, whatever.
Kate Callaghan
I'm thinking.
Natalie K. Douglas
Yeah.
Kate Callaghan
But very effective.
Natalie K. Douglas 33:43
Maybe just go to like a restaurant and put it on to them. Everyone will just think it's the food. You could kill two birds with one stone. Go to a restaurant with your friends with your essential oils on.
Kate Callaghan 33:57
Just one thing, I need to backtrack diet-wise.
Natalie K. Douglas
Yes?
Kate Callaghan
Eliminate caffeine. Sorry.
Natalie K. Douglas
Oh, yes. That's a good one.
Kate Callaghan
I wish to forget that one.
Natalie K. Douglas 34:02
And yeah, I would agree with that. And I'd probably say like, do it gradually. If you're like my, usually my I'm a bit all nothing but with caffeine, I find that if people like, if you're having two a day, then just cut it out like, you can deal with that. But if you having like four, or like even three to six cups a day, which I've had people come that are having like eight shots a day don't just go from eight shot. One, one person had 10 shots and I was like, did you did you fill out the foam roll? But no, ten shots, so gradual, because you will, oh, my gosh, you just your poor body like that withdrawal would be really difficult. It's totally fine to gradually step back and start with taking out the coffee's or the coffee shops, or the caffeine that you're putting in later in the day just to help with your sleep. And then yeah, get your back. Get yourself back to non a day for a while while you're healing. It doesn't have to be forever but if you want the best chance at healing then yeah, I totally agree that caffeine can not be part of that plan. And we like in terms of what to replace it with. As as a coffee lover, there's nothing that's going to do it for you like a coffee, but you know, any kind like just go tea shopping and get a big variety of them. Nothing, as I said, don't try and find something that's going to taste like coffee like people do try to tell you that dandelion tea is a great coffee substitute. It's a great hot drink substitute for caffeine, but nothing replaces coffee. #CoffeeFan
Kate Callaghan 35:46
Licorice tea for adrenal support.
Natalie K. Douglas
Yeah. Yes, it is. And I would support some licorice tea.
Kate Callaghan
It's delicious. Should we have like two minutes or one minute on supplements we might go with?
Natalie K. Douglas 36:00
Yes. So, do you want to start because I keep taking stuff so you start.
Kate Callaghan 36:06
Okay. So my top.
Natalie K. Douglas
Three, top three.
Kate Callaghan
Top three involve? I've got three.
Natalie K. Douglas
Okay, good.
Kate Callaghan
Vitamin C, our vitamin C is very supportive for the adrenal glands. Ashwagandha, which is a beautiful herb, which has an adaptogen and it supports the adrenals and helps your body adapt to different stresses, and then adrenal glandular so actually desiccated adrenal holding.
Natalie K. Douglas 36:29
And I would add to that magnesium and B vitamins.
Kate Callaghan
Yay.
Natalie K. Douglas
So, yes, we did it. Good job. In terms of doses and everything, it's going to depend on you as an individual for some of those things but most like B vitamins, I would just go for a B complex that's either activated or methylated, see which one you feel better on or get advised by your practitioner. Make sure you have it in the morning with your food because you'll get nauseous if you don't, I accidentally took some B vitamins yesterday on an empty stomach at work, and I was like, I'm gonna go home and then I was like, wait a second, I just took the B vitamins on my empty stomach. Anyway, and magnesium, I usually recommend about 400 to 600 milligrams a day in divided doses. My favorite form is magnesium glycinate, because the glycine that it's attached to also has quite a calming effect. And then with vitamin C and withania, it might depend. Kate, do you have any kind of recommendation for vitamin C, or just follow the directions because they're all bit different in their dose?
Kate Callaghan 37:37
Vitamin C, I generally recommend about 500 to 1000 milligrams twice a day. So divide it for better absorption.
Natalie K. Douglas
Yeah. Awesome.
Kate Callaghan
And for those who are thinking, what the hell is withania it's just another name for ashwagandha.
Natalie K. Douglas 37:47
Oh, yeah. Sorry. I always use them interchangeably. Yeah. Cool. Well, hopefully, that has helped. Don't I think we missed any questions that we were trying to cover but if you do need help figuring your situation out. And we did mention before that we, you know, as shamelessly going to say that we both are very well, very familiar with treating, quote-unquote, adrenal fatigue and associated things that happen. So if you're stuck, and you need help then, please reach out to one of us. Otherwise, just start with some of those strategies. So you know, start where you at now. And even if it means pick the lowest hanging, picking the lowest hanging fruit for you. So for Kate, it was cutting back on the caffeine, for me, it was just switching gym environments to help me be more equipped with making the other changes, whatever it is, pick it and just start. And then yeah, if you need further help reach out. Kate, was there anything you wanted to add to that?
Kate Callaghan 38:51
So, do you have a quickly review but I'm gonna have a rant about.
Natalie K. Douglas 38:53
Oh, yes, yes.
Kate Callaghan 38:54
It's more than a minute, we might actually have to do a whole podcast.
Natalie K. Douglas
Okay, go.
Kate Callaghan
So, one of the girls in my Healing HA group posted this from a fitness guru who had sent out an email, he runs a gym. So, ready? He said this, there are very strong correlations with your body fat percent in your health and performance markets. So please don't take offense to these ranges as they are not subjective or personal opinions. They are objective measures, which are strongly correlated with your performance and health. In order to have maximum performance potential, maximum health probability, and to visibly see your abs we suggest that you should aim to sit within these ranges men age 12%, women 14 to 18%.
Natalie K. Douglas
What?
Kate Callaghan
If you are sitting outside of these ranges, your sole goal should be to get within these ranges ASAP so you can reap the benefits mentioned above as well as the confidence and self-esteem that comes with loving how you look.
Natalie K. Douglas
Oh, sweet baby Jesus. Now, I'm going to need a rant but you can speak for me so that's fine. That's ridiculous. Do not do everything in the opposite. That percent is low. No one's going to be fertile. A female with that low body fat percent.
Kate Callaghan 40:00
I'm so mad. I'm so so mad. Anyway, rant coming.
Natalie K. Douglas 40:05
I'm going to share your rant. Well, I look forward to your rant because now, now I'm fired up. Damn it. Now I'm going to go diffuse some lavender and vetiver to calm down and then I'll probably going to read your rant.
Kate Callaghan
I know.
Natalie K. Douglas
And be like, yeah, sing it sister.
Kate Callaghan 40:21
I've been trying to sneak the doTERRA Forgive blend. I can't, I can't, with this shit, this is unforgivable shit.
Natalie K. Douglas
Oh, you're funny. You're really funny. I actually have some forgiven my thing I said maybe I will do the same.
Kate Callaghan
Just like what a dickhead, sorry, but.
Natalie K. Douglas 40:40
I really want to know who it is now because but I'm not. I'm not going to be nosy anyway. Okay, so that's all for today, everyone look out for Kate's rant because it's going to be fabulous. And if you want to send any questions in or you want more information on the topic we spoke about today, please let us know. Kate, thanks for joining me, and I'll speak to you soon.
Kate Callaghan
Thanks, Nat. Bye.
Natalie K. Douglas
Bye.
Outro 41:05
Thanks for tuning in to The Holistic Nutritionists Podcast. Remember, we love to make the show relevant to you. So, if you have any questions or topics you'd like discussed on the show, simply submit them to [email protected] or [email protected] and we'll get them answered for you. Also, don't forget to subscribe, rate, and review the podcast on iTunes and share it with your friends and family too. Need more personalized nutrition advice? Why not invest in a consultation to accelerate your journey to your optimal health. You can find Nat over at HealthByWholefoods.com.au and Kate at TheHolisticNutritionist.com. See you next time guys.
Welcome to The Holistic Nutritionists Podcast!
If a professional, polished, well-edited podcast is what you're after…then we're not for you!
But if you love unfiltered banter, unedited bloopers and authentic heart sharing then we are your ladies.
We also have the most practical tips on holistic and alternative health care too 😉
Have a question that you want answered on the podcast or want to be interviewed? Get in touch!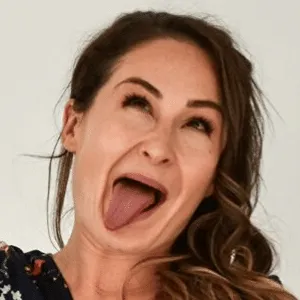 Natalie K. Douglas | Thyroid Healer
Natalie K. Douglas shows women with Thyroid problems how to heal themselves in less than 30 minutes a day. Guaranteed.
Over the past decade, she's helped treat over 10,000 Australian women, trained more than 5,000 health practitioners.
Her clients say she's the right girl to see if you've tried the conventional approach and nothing has worked.
Kate Callaghan | The Holistic Nutritionist
Kate Callaghan is a Holistic Nutritionist, Personal Trainer and Lifestyle Coach who specializes in women's hormone healing.
She recognizes that there is no "one size fits all" diet or "magic bullet" which is going to cure all illnesses.
She focuses on having a thorough understanding of your personal goals, needs, likes/dislikes, support networks and lifestyle in order to create a food and lifestyle approach that suits YOU.