#129 Primal Alternative & Aligning Your Passion with Profit - with Helen Marshall
The Holistic Nutritionists Podcast
SUMMARY
TOPICS COVERED
RESOURCES
SUMMARY
In Episode 129 of The Holistic Nutritionists Podcast, Natalie Douglas and her guest, Helen Marshall (Health Coach & Founder of Primal Alternative) discuss her successful baking company Primal Alternative and aligning your passion with profit.
TOPICS COVERED
RESOURCES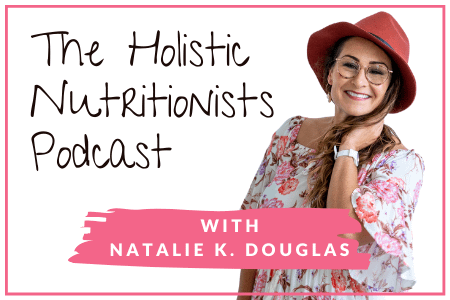 Welcome to The Holistic Nutritionists Podcast!
If a professional, polished, well-edited podcast is what you're after…then this isn't for you!
But if you love unfiltered banter, unedited bloopers and authentic heart sharing then I'm your lady 💃🏽
I also have the most practical tips on holistic and alternative health care too 😉
Have a question that you want answered on the podcast or want to be interviewed? Get in touch!
Search my content by category…